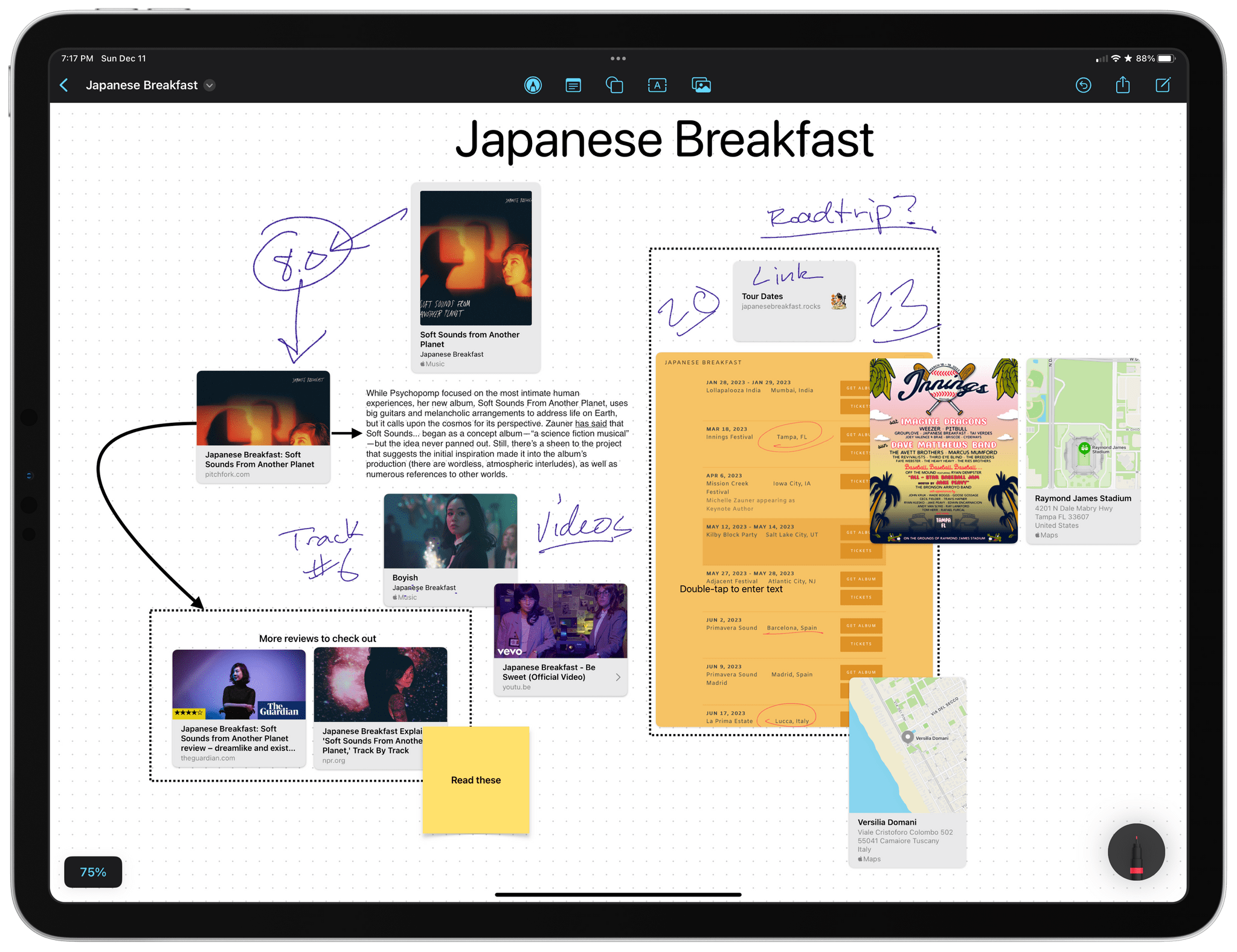 Freeform is a brand new iPhone, iPad, and Mac app from Apple that lets users create multimedia boards on an infinite canvas that include text, images, drawings, links, files, and more. It's an ambitious entry into a crowded category of apps that take overlapping approaches, emphasizing everything from note-taking to collaborative design to whiteboarding.
As is so often the case with Apple's system apps, Freeform falls squarely in the middle of the landscape of existing apps. Freeform isn't going to replace apps that are deeply focused on a narrow segment of apps in the blank canvas category. Instead, Freeform is targeted at a broader audience, many of whom have probably never even considered using this sort of app. For them, and for anyone who has felt constrained by more linear, text-based ways of exploring ideas, Freeform is a perfect solution.
At first blush, Freeform's spare interface may give the impression that it's a bare-bones 1.0 release, but that's not the case. The app is easy to use and impressively feature-rich for a new release. So, let's dig into the details to see what it can do.