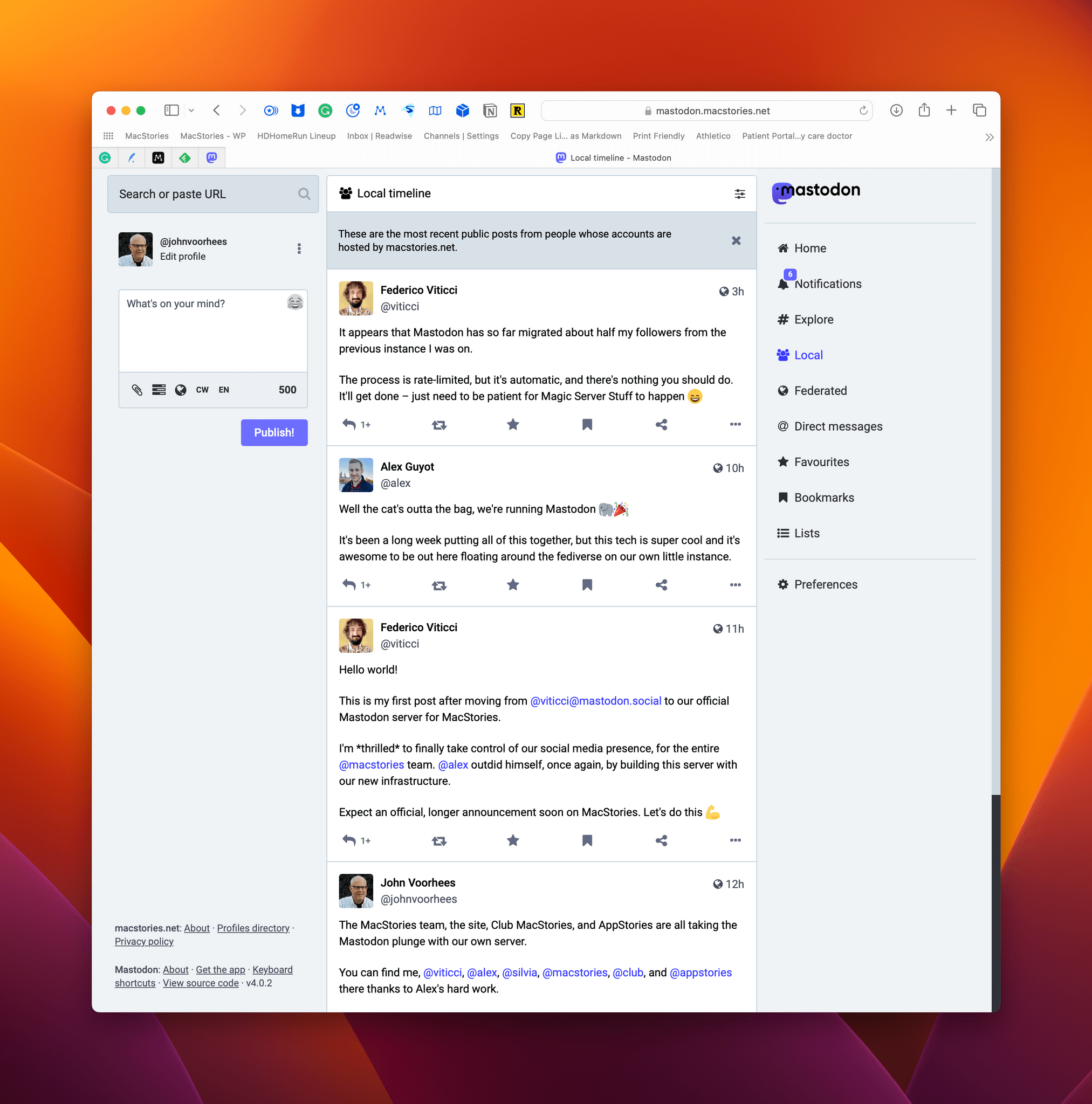 As of today, MacStories is officially on Mastodon with its own server for each of its properties and team members. You can find us here:
MacStories Accounts
MacStories Team Accounts.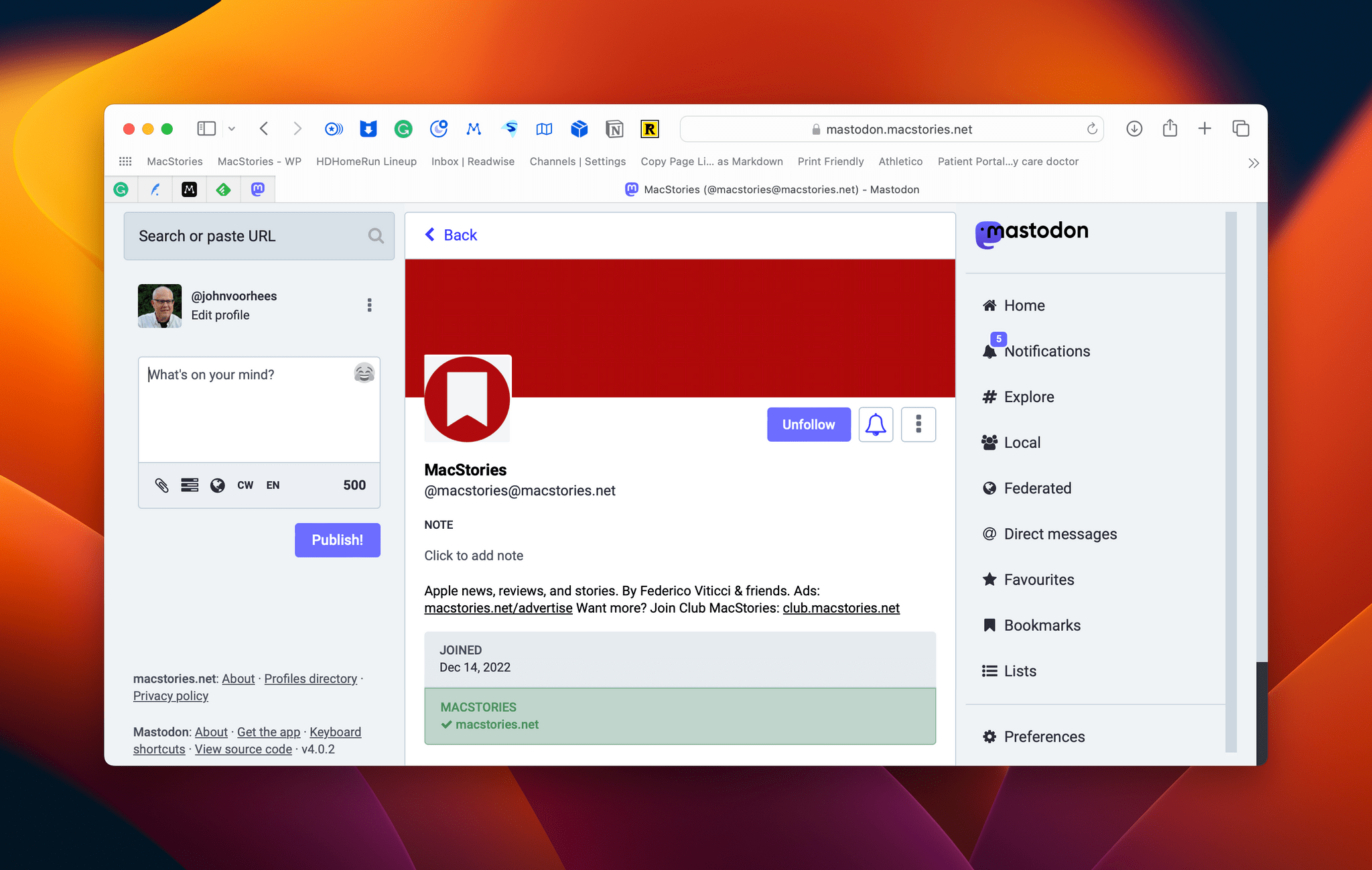 We're not closing down our Twitter accounts (yet), but as you may have noticed, they haven't been active lately and won't be going forward. That's because we've grown increasingly uncomfortable with the direction the company is heading. If you've been keeping up with the news, you know what I mean. If you haven't, I highly recommend Casey Newton's recent piece on Platformer. Casey's perspective and reasons for winding down his personal and business presence on Twitter are very close to our own.
Although I'll miss what Twitter was at its best and always remember what it's meant to me professionally, I'm excited to be moving on too. I don't know if Mastodon will be the next big thing, but it doesn't have to be. It gives us a place to experiment and expand the places we connect with the MacStories audience, which we're eager to do.