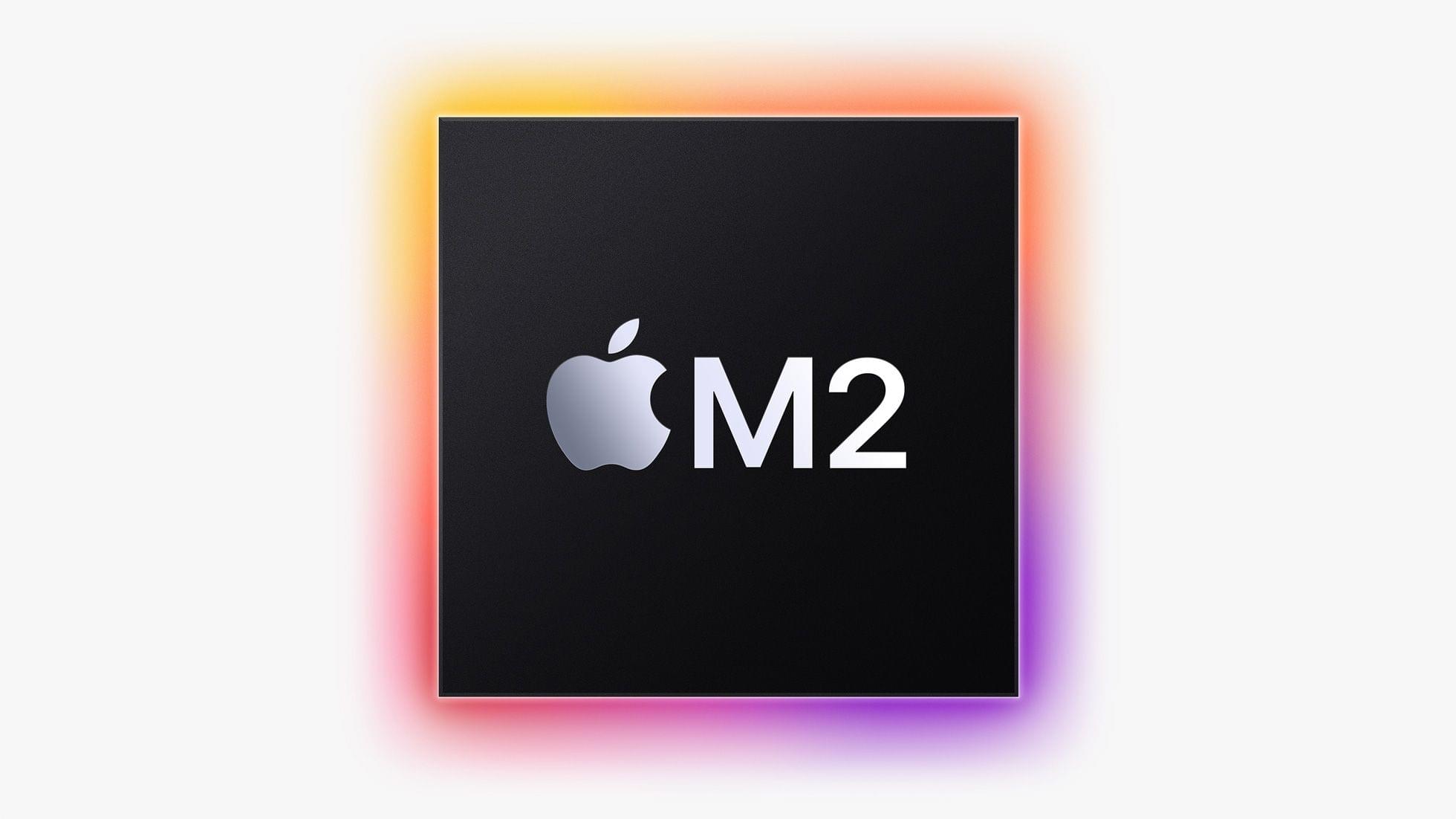 As I mentioned on AppStories, I'm intrigued by what Apple is doing with the Apple silicon GPU and memory and what it could mean for gaming. Although no one has had a chance to put the M2 through its paces yet, AnandTech does an excellent job of putting the facts and figures from Monday's keynote into perspective, explaining what it means for what will undoubtedly be a multi-tiered M2 chip family like the M1 family.
With the M2's memory, Apple's SoC picks up where the M1 Pro, Max, and Ultra left off. Like those higher-tier M1s, the M2 uses LPDDR5-6400 memory that supports 100GB/second of memory bandwidth, which is a 50% increase in bandwidth over the M1. The M2 also supports up to 24GB of unified memory, a 50% increase over the M1 Air.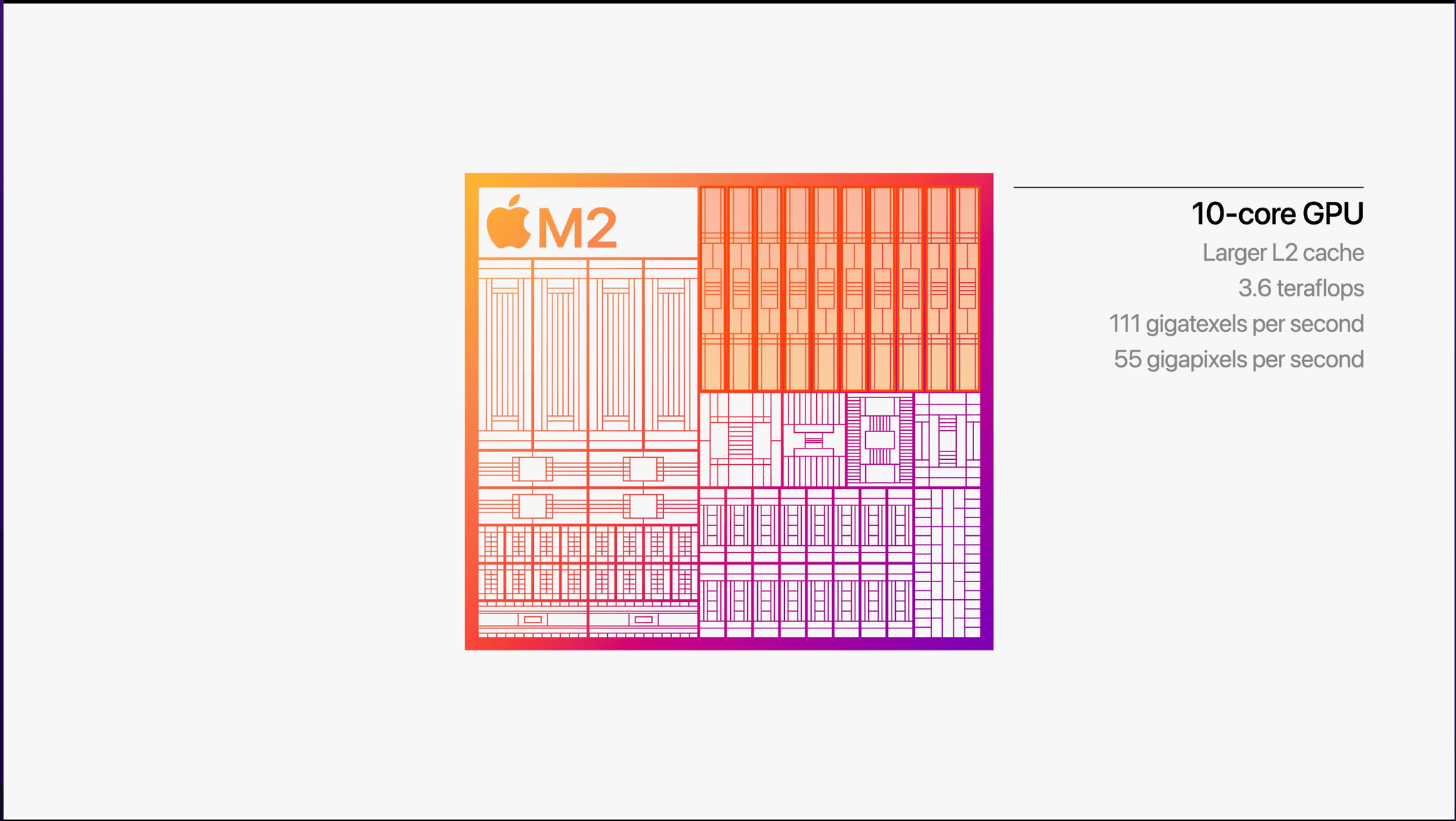 That memory is paired with a GPU that can be configured with up to 10 cores, two more than the top-tier M1 Air. According to Apple, that 10-core GPU delivers a 35% increase in performance.
However, it's the combination of more, higher-bandwidth memory and a more powerful GPU that should make a significant difference in the M2 Air's performance of graphics-intensive tasks like rendering game assets. As AnandTech explains:
Apple's unconventional use of memory technologies remains one of their key advantages versus their competitors in the laptop space, so a significant increase in memory bandwidth helps Apple to keep that position. Improvements in memory bandwidth further improve every aspect of the SoC, and that especially goes for GPU performance, where memory bandwidth is often a bottlenecking factor, making the addition of LPDDR5 a key enabler for the larger, 10-core GPU. Though in this case, it's the M2 playing catch-up in a sense: the M1 Pro/Max/Ultra all shipped with LPDDR5 support first, the M2 is actually the final M-series chip/tier to get the newer memory.
We won't know more until reviewers put the new M2 MacBook Air through their paces, but the M2 Air appears to be a significant step forward compared to the M1 model. As one of Apple's most popular Macs, that's important because it sets a performance benchmark that game developers need to target if they want to make a game for the majority of Mac owners.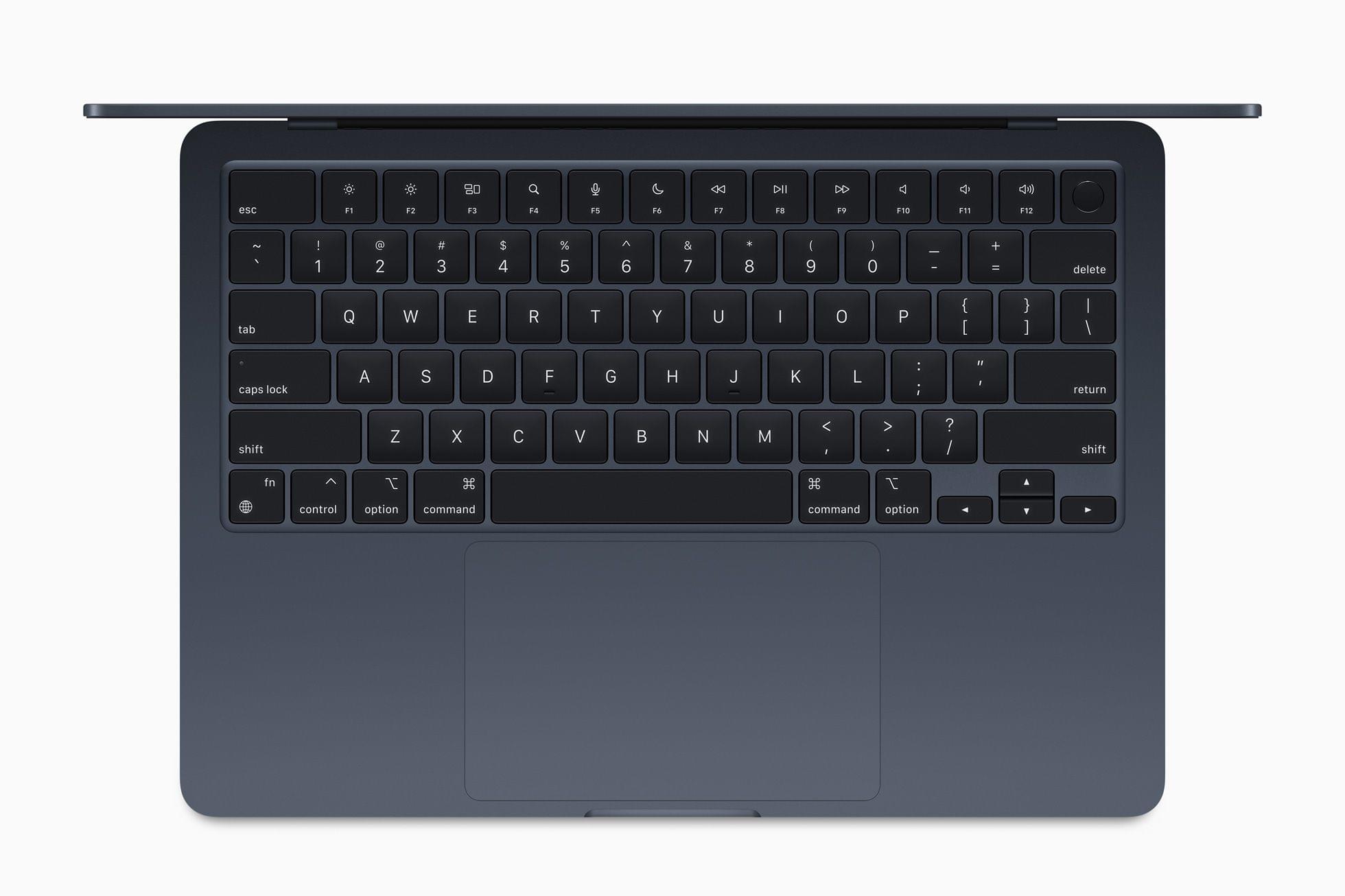 During the keynote, Apple showed off two games running on the M2: No Man's Sky, an older but frequently updated game, and Resident Evil Village, a game that arrived on the PC and consoles just last fall. Resident Evil Village especially caught my eye because it's such a recent release. It's just one game, but it stands in contrast to others that have been used to demo gaming on the Mac in the past.
It would be a mistake for anyone to pin their Mac gaming hopes on the scant details we have so far. However, the keynote made it clear to me that Apple has gaming ambitions beyond Arcade, and its unique SoC architecture has moved Macs one step closer to that becoming a reality.
---
You can follow all of our WWDC coverage through our WWDC 2022 hub or subscribe to the dedicated WWDC 2022 RSS feed.