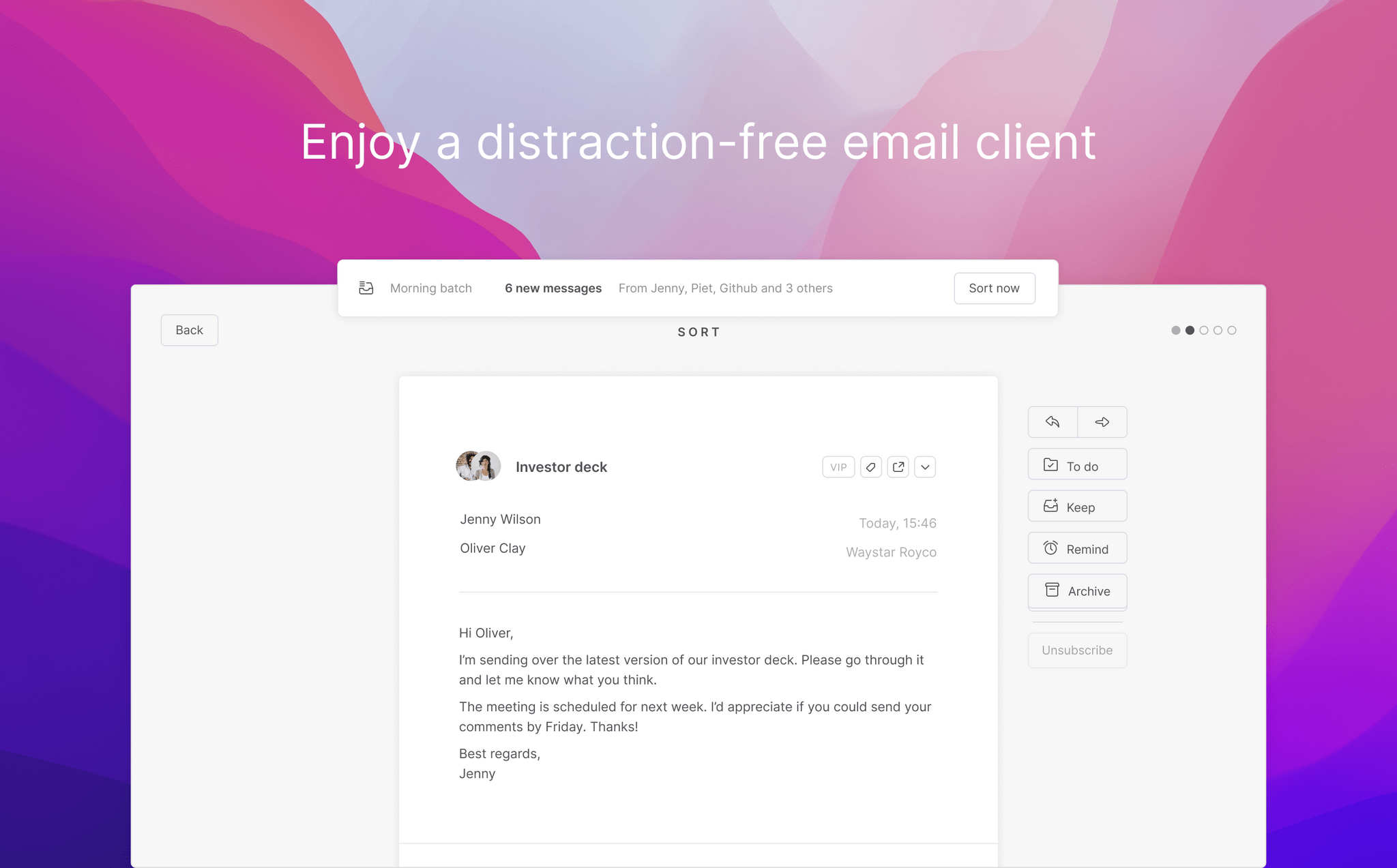 Tempo takes the stress out of email by putting you in control of the process in a beautifully designed, minimalist app for the Mac and iOS. The secret to Tempo is right in its name: it puts you in charge of when you get messages. By scheduling messages to arrive in batches, you can work more efficiently and on a schedule that works for you.
Tempo's customizable scheduling reduced the number of notifications you receive, which means fewer distractions. Paired with a handsome, sophisticated UI that dispenses with clutter to provide you with a focused writing environment, Tempo delivers with a simple UI backed by a rich feature set and Markdown compatibility.
The app allows you to connect up to five Gmail accounts and can be set up in just minutes. Decide when you want messages to arrive and then process messages in Batches.
Tempo also features Quick Replies, one-click unsubscribe from newsletters, a dedicated 'To Do' tab for following up later, separate sections for reminders, drafts, and newsletters, and a focus mode for concentrating on one message at a time. When you need to receive a response immediately outside your normal schedule, you can mark a thread as VIP to get notified as soon as a reply comes in.
Privacy is important to Tempo. Your data isn't sold to anyone, and the app only tracks what's necessary to deliver your messages, which it does anonymously. Tempo also removes pixel trackers from the messages it delivers.
Your time is better spent outside your email client. Try Tempo today by downloading the Mac app and iOS beta now.
Our thanks to Tempo for sponsoring MacStories this week.