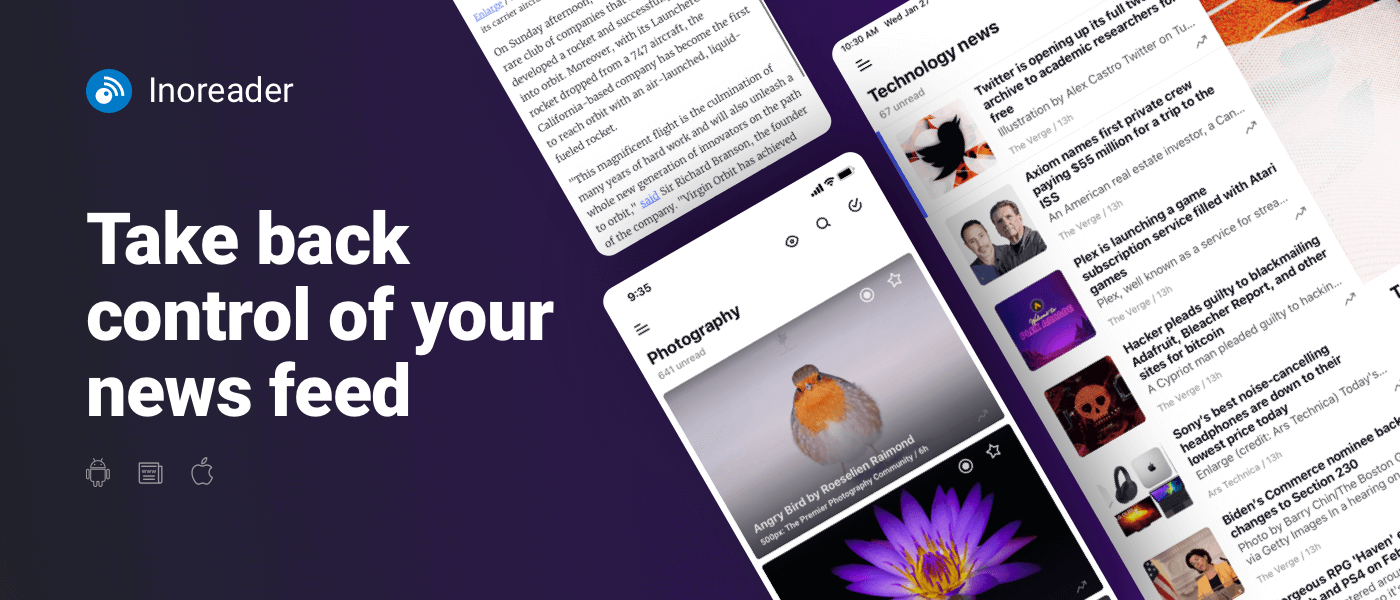 Inoreader is the premier service for RSS power users. Not only does Inoreader let you fine-tune your RSS experience, but its capabilities extend well beyond RSS to monitoring email newsletters, Twitter, Facebook pages, and webpages that don't even have an RSS feed. Stop visiting a long list of bookmarks every day and let Inoreader deliver the Internet to you through its web app, recently-redesigned mobile apps, and third-party apps that integrate with Inoreader too.
At its core, Inoreader is a highly configurable RSS service that makes it easy to import all the feeds you subscribe to using OPML. The service offers extensive search functionality to help you find new feeds and search your existing collection too. It even recommends new feeds based on your existing ones and helps you trim your list based on inactive or dead feeds.
However, RSS is only part of the Inoreader story. The service offers a unique email address that you can use to subscribe to email newsletters, so you can enjoy them just like RSS feeds and declutter your inbox. Inoreader can also monitor complex Twitter searches, so you never miss the latest about your favorite topics. You can even monitor changes on webpages that don't have RSS feeds and Facebook pages, pushing the latest updates to Inoreader's central hub. Most recently, Inoreader added an audio player that allows you to use it for audio content like podcasts too.
Inoreader's service works on the web, its own iOS and Android apps, and with a long list of third-party RSS clients that have integrated with it. Inoreader is free to try, so you've got nothing to lose by going there now and signing up, and until June 3rd, MacStories readers can upgrade to a Pro plan for 20% off for the first year using the code MACSTRY1 at checkout. So go there today, and take back control of your news feed with Inoreader.
Our thanks to Inoreader for sponsoring MacStories this week.