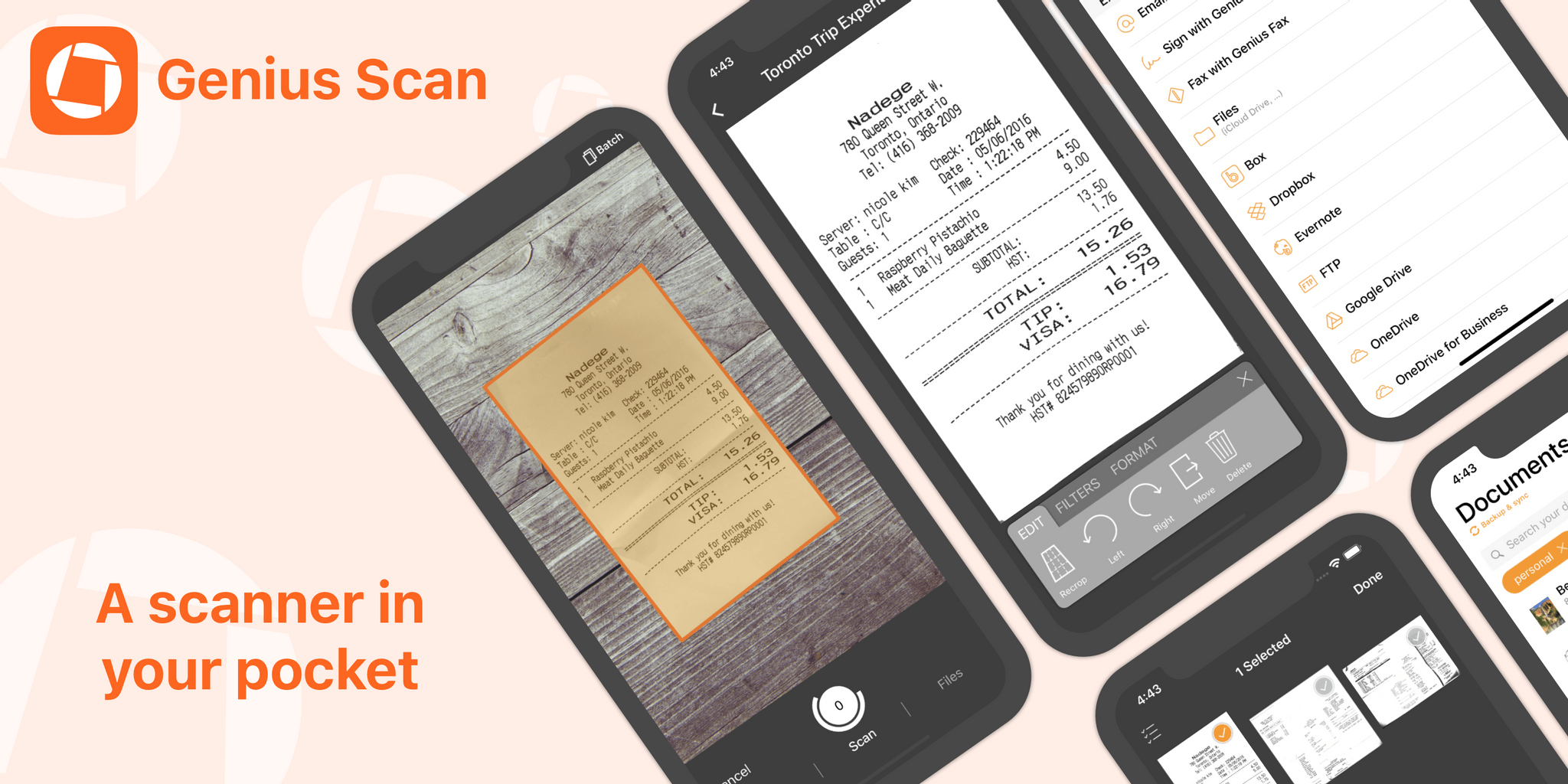 Genius Scan makes scanning and managing documents with an iPhone or iPad simple, fast, and efficient, by working the way you do, with a flexible set of powerful, modern tools that are always with you. The app's scanning engine is fast and accurate, delivering crisp, clear scans on the go using your device's camera or by picking images from the app's system file picker, your photo library, or as part of a custom shortcut.
The app works with a wide range of documents. From receipts to pages in books, Genius Scan has advanced edge detection that quickly recognizes a page from its background, automatically cropping it and gathering multiple scans into a single PDF for sharing or archiving. Rescanning is easy too. There's no need to rescan an entire document from scratch because Genius Scan lets you delete or replace individual pages with a few taps. It's a workflow that's as intuitive as it is efficient.
Genius Scan features highly accurate optical character recognition, enabling full-text searching of your scans and the ability to copy the text for use elsewhere. The app also supports machine learning-based file naming, Shortcuts, extensive sharing options, Split View and Slide Over on the iPad, and much more.
Used by everyone from students to doctors and pilots, Genius Scan offers pricing to fit all needs. Genius Scan Basic is free and fully functional with no watermarks, scanning limits, third-party ads, or tracking. Genius Scan+ unlocks background uploading support to cloud services like Dropbox and Google Drive, OCR, locking the app with Touch ID, PDF encryption, and smart document naming for just $7.99. Also, a Genius Cloud subscription adds document sync and backup for peace of mind for $2.99/month or $29.99/year.
So download Genius Scan today, to support these independent, honest, privacy-conscious developers and put the App Store's best scanner in your pocket.
Our thanks to Genius Scan for sponsoring MacStories this week.