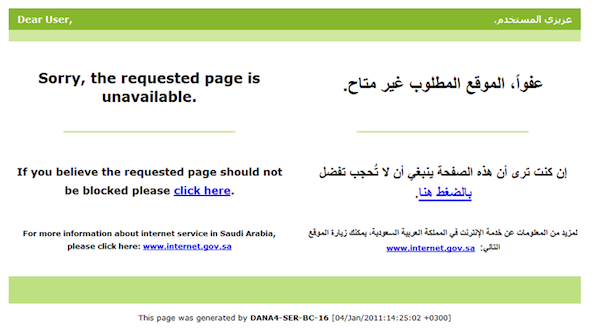 As noted by 9to5mac and Arabic website Apple-wd, it's currently impossible to access MobileMe's web interface available at www.me.com from the web browser in Saudi Arabia. Since a few hours, the webpage returns an error and a message asking if "you think the requested page should not be blocked". No word yet from Apple on this, but apparently thousands of users in Saudi Arabia are experiencing the issue.
MobileMe's web interface allows users to check on email accounts and calendars, contacts, iDisk and even the Find my iPhone feature, which is Apple's tracking service for stolen or lost iOS devices. Some users are reporting that only the http:// version of Me.com is blocked, while the https:// is working just fine. Others claim both http:// and https:// are being blocked. Direct links to MobileMe's services (me.com/mail, for example) are reportedly unavailable as well.
In October, Saudi Arabia was one of the countries that didn't get the FaceTime functionality on the iPhone 4. As of today, it's still unknown what the real cause of the block was.