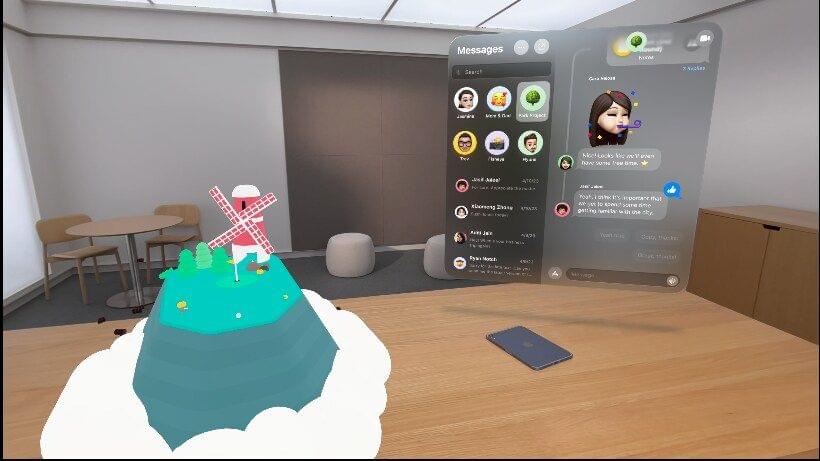 Today, as promised at WWDC, Unity launched a beta technology for visionOS developers called PolySpatial, which is designed to help developers bring their apps and games to the Vision Pro, which Apple has said will debut in early 2024.
Mike Rockwell, Apple's vice president of the Vision Products Group, was quoted in Unity's press release as saying that:
We know there is a huge community of developers who have been building incredible 3D experiences using Unity's robust authoring tools, and we're so excited for them to build apps for Apple Vision Pro. Unity-based apps and games run natively on Apple Vision Pro, so they have access to groundbreaking visionOS features including low latency pass-through and high-resolution rendering. This enables Unity developers to take full advantage of the powerful and unique capabilities of Apple Vision Pro. We can't wait to see what incredible experiences are created.
Unity's press release also revealed that Triband is bringing the studio's game WHAT THE GOLF? to visionOS.
Unity kicked off the application process for developers who want to try the beta version of PolySpatial, saying:
Unity is excited to collaborate with Apple to bring familiar and powerful authoring tools for creating immersive games and apps for this new spatial computing platform, Apple Vision Pro. Your apps will get access to benefits such as pass-through and Dynamic Foveated Rendering, in addition to popular Unity features like AR Foundation and XR Interaction Toolkit.

With a deep integration between Unity's new PolySpatial technology and visionOS, your apps can sit alongside other apps in the Shared Space. By combining Unity's authoring and simulation capabilities with RealityKit's managed app rendering, content created with Unity will look and feel at home.
Developers who are interested in Unity PolySpatial can learn more in the company's blog post, which links to additional Unity and Apple development resources, and can sign up for the PolySpatial beta here.