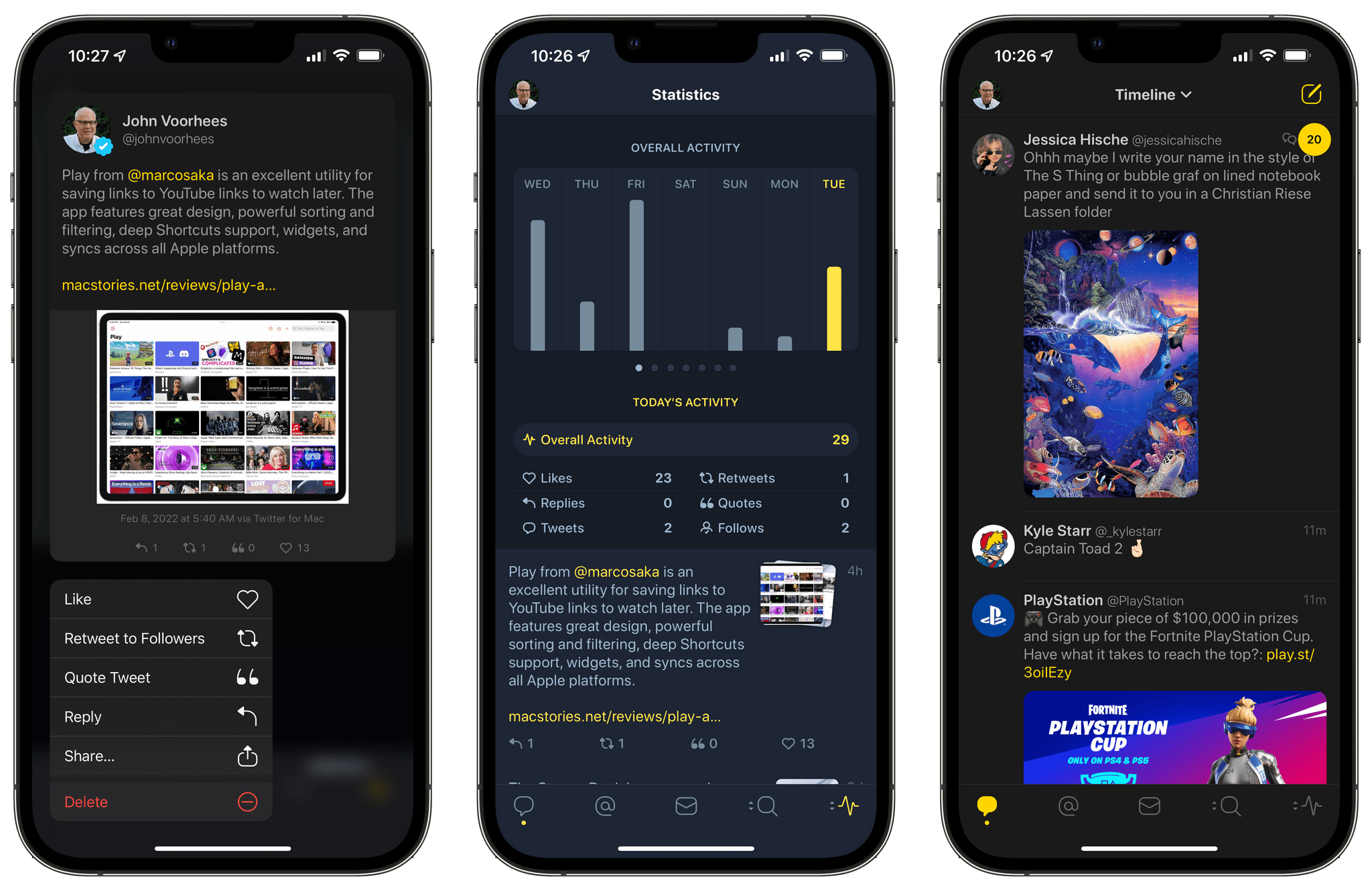 Over three years ago, Tweetbot removed the app's stats view as a result of Twitter API changes. Today, that view is back in Tweetbot 7 for the iPhone and iPad, thanks to the social media company's increased willingness to open its platform to third-party developers like Tapbots.
The view includes a graph at the top, followed by statistics detailing your timeline activity for the last week, including Likes, Replies, Tweets, Retweets, Quotes, and Follows. You can swipe across the graph to see each category by day or tap the categories under the graph to jump straight to that view.
Tweetbot 7 also includes new dark themes called hej and bumblebee. Hej features a slate blue background with yellow highlights, while bumblebee has a near-black background with brighter yellow accents.
The pace of Tweetbot updates has picked up significantly in recent months, which is fantastic. I missed the app's stats view, so it's nice to see its return. However, with each new feature and refinement to Tweetbot's iOS and iPadOS apps, the Mac app looks more and more dated. The two versions are badly out of sync in terms of features too. As someone who spends a lot of time on the Mac, that's disappointing and something that I hope will change soon.
Tweetbot 7 is available as a free update on the App Store for the iPhone and iPad. However, some of the app's features require a subscription.