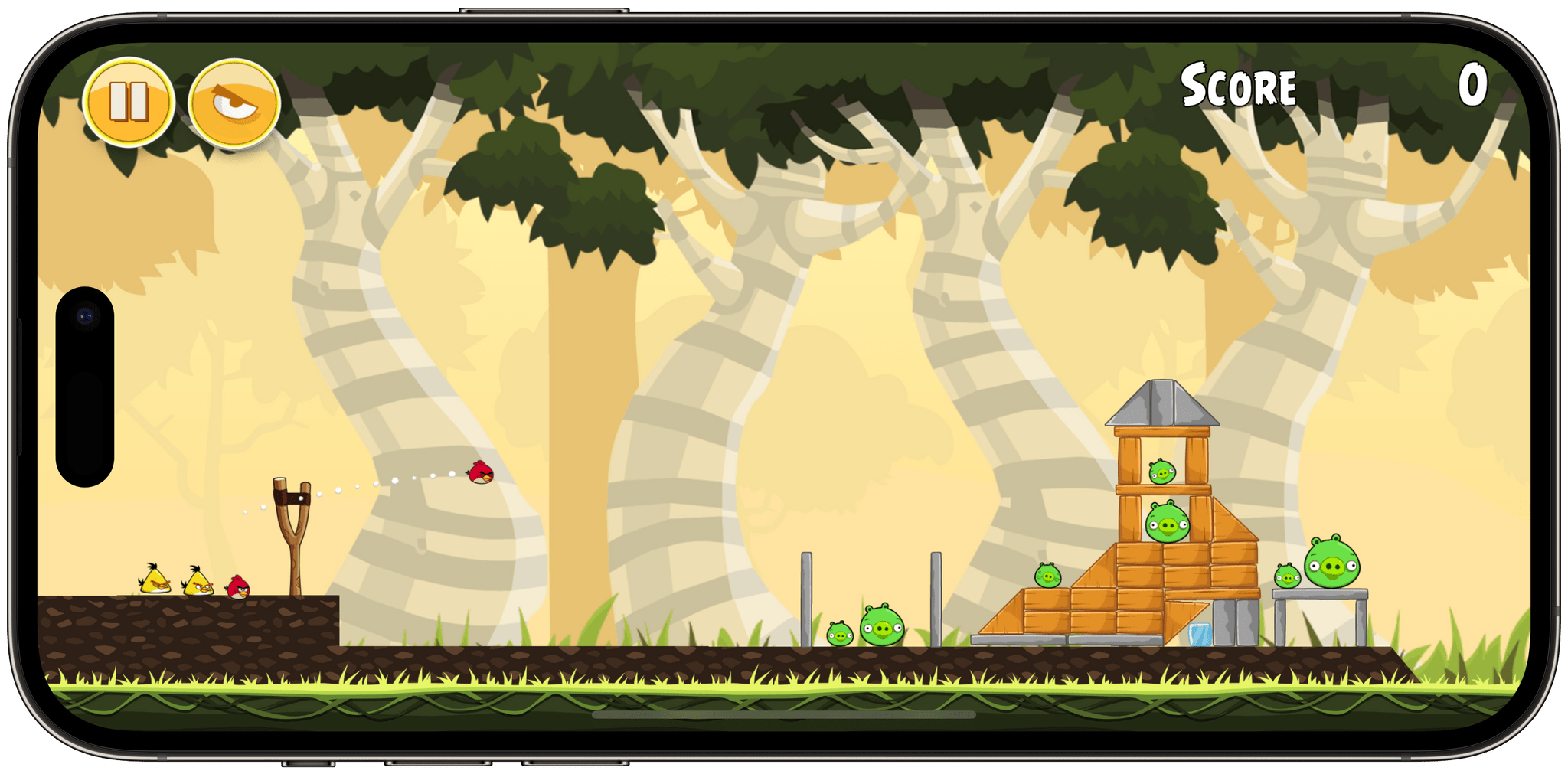 Angry Birds was a defining game of the first decade of the App Store, so fans and game preservationists applauded Rovio in 2021 when it announced that it was rebuilding the 2012 version of the game and relaunching it on the App Store and Android as Angry Birds Classic.
The game was relaunched last spring, after a three-year absence from the App Store with an emphasis on the game preservation angle:
"While we were rebuilding Angry Birds, we took great care to preserve the feeling of the original Angry Birds game," says executive producer, Sami Ronkainen. "We know our fans are a discerning bunch and will be able to pick out even small differences. Matching the gameplay, and appearance of the game next to the original was crucial."
Now less than a year later, it's hard to read that as anything more than empty marketing copy in light of Rovio's tweeted announcement yesterday in which it said:
We have reviewed the business case of Rovio Classics: Angry Birds, and due to the game's impact on our wider games portfolio, we have decided that Rovio Classics: Angry Birds will be unlisted from the Google Play Store on Thursday, February 23. Additionally, the game will be renamed to Red's First Flight in the App Store pending further review. Rovio Classics: Angry Birds will remain playable on devices on which the game has been downloaded, even after it has been unlisted.

We understand that this is sad news for many fans, as well as the team that has worked hard to make Rovio Classics: Angry Birds a reality. We are extremely grateful to the Angry Birds fans who have shown their love of the brand and this game from the beginning. We hope those fans can continue to bring that passion to our live Angry Birds slingshot games such as Angry Birds 2, Angry Birds Friends, and Angry Birds Journey, where our goal every day is to craft the best possible experience for players.
It's not clear what Rovio means by Angry Birds Classic's impact on its other platforms. If I had to guess, though, I'd bet that the $0.99 price of Classic was cannibalizing sales of more recent versions built around In-App Purchases. But why not pull the iOS version completely instead of changing its name? By removing 'Angry Birds' from the name of the game, it will be harder to find on the App Store but remains available, which may have been deemed necessary politically given Rovio's involvement with Apple Arcade. Speculation aside, though, it's a shame to see a culturally important mobile game pulled from one platform and hidden on the other.