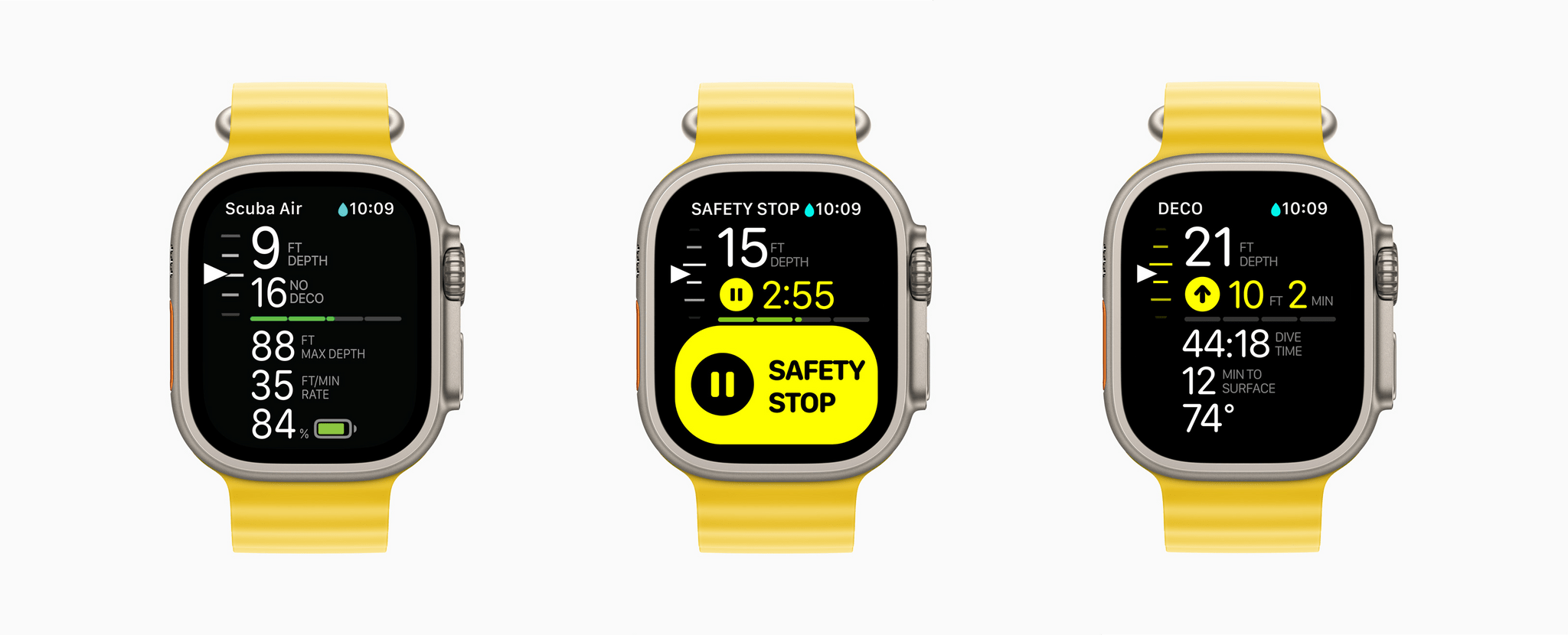 Oceanic+, the dive computer app for the Apple Watch Ultra that was previewed at Apple's September press event will be available today. The app, developed by Huish Outdoors in collaboration with Apple, takes advantage of the Ultra's depth gauge and water temperature sensors and can be used by divers at depths of up to 40 meters.
According to Apple's press release:
Oceanic+ was designed to assist anyone looking to dip a toe into the adventures that await in the underwater world. The app teams up with Apple Watch Ultra to handle all of the complex calculations required to explore the ocean safely, offering simple, easy-to-understand cues and guidance before, during, and after a dive.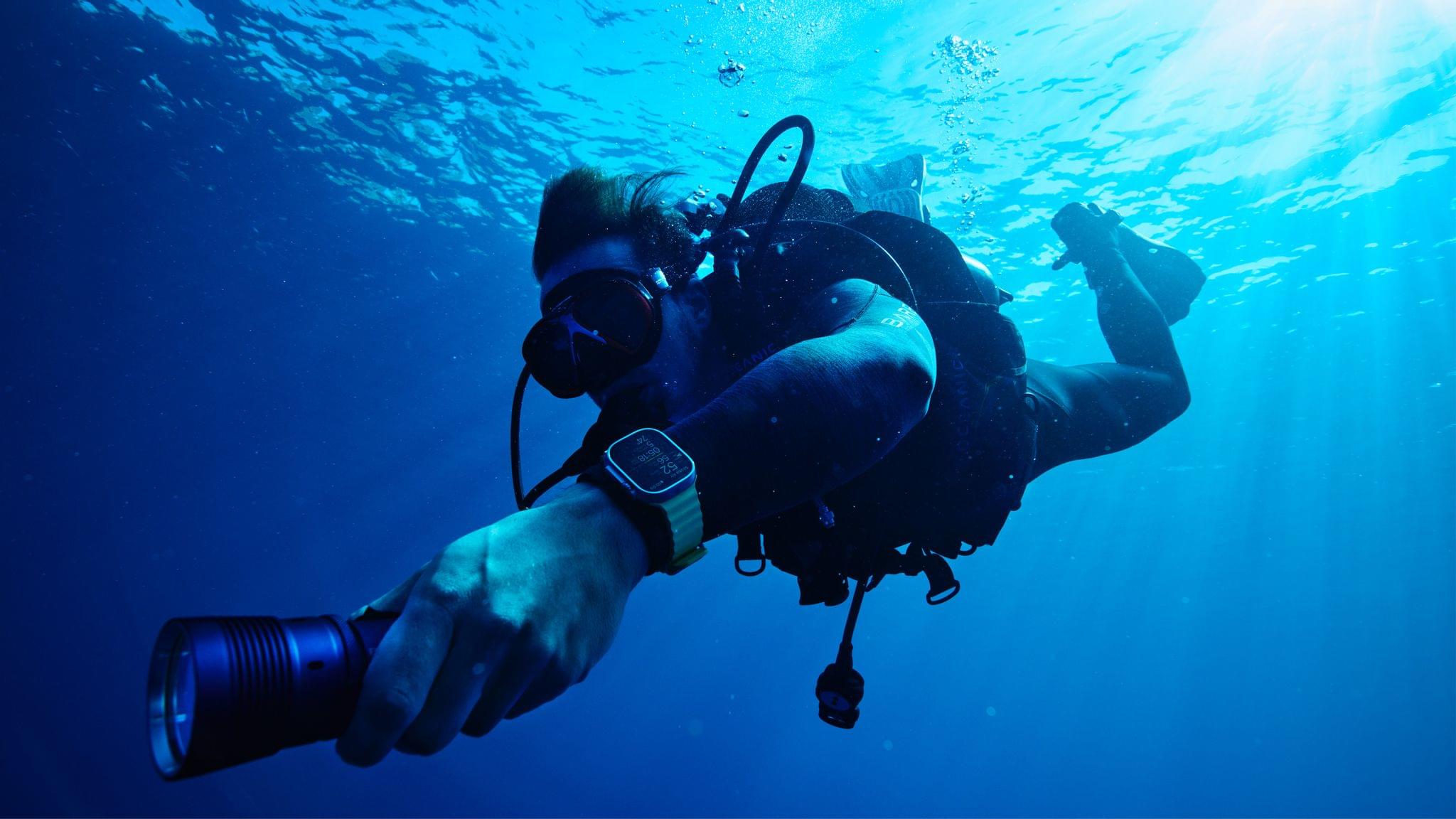 The collaboration between a third party and Apple on an app is unusual but makes sense given Huish's diving expertise and Apple's desire to jump-start development of Apple Watch Ultra apps. I'm not a diver, but judging by the screenshots, Oceanic+ is one of the most detailed Watch apps I've seen. The app has a pro feel and is free to download, but features like decompression tracking, tissue loading, the location planner, and unlimited logbook capacity cost $9.99 per month or $79.99 annually. There's also a Family Sharing option for $129/year.
I'm curious whether a 'pro' Watch app market develops around the Apple Watch Ultra. It makes sense for specialized activities like diving, but I wouldn't be surprised if we also see more advanced health and fitness apps emerge in other categories that take advantage of the Ultra's unique set of features and sensors.