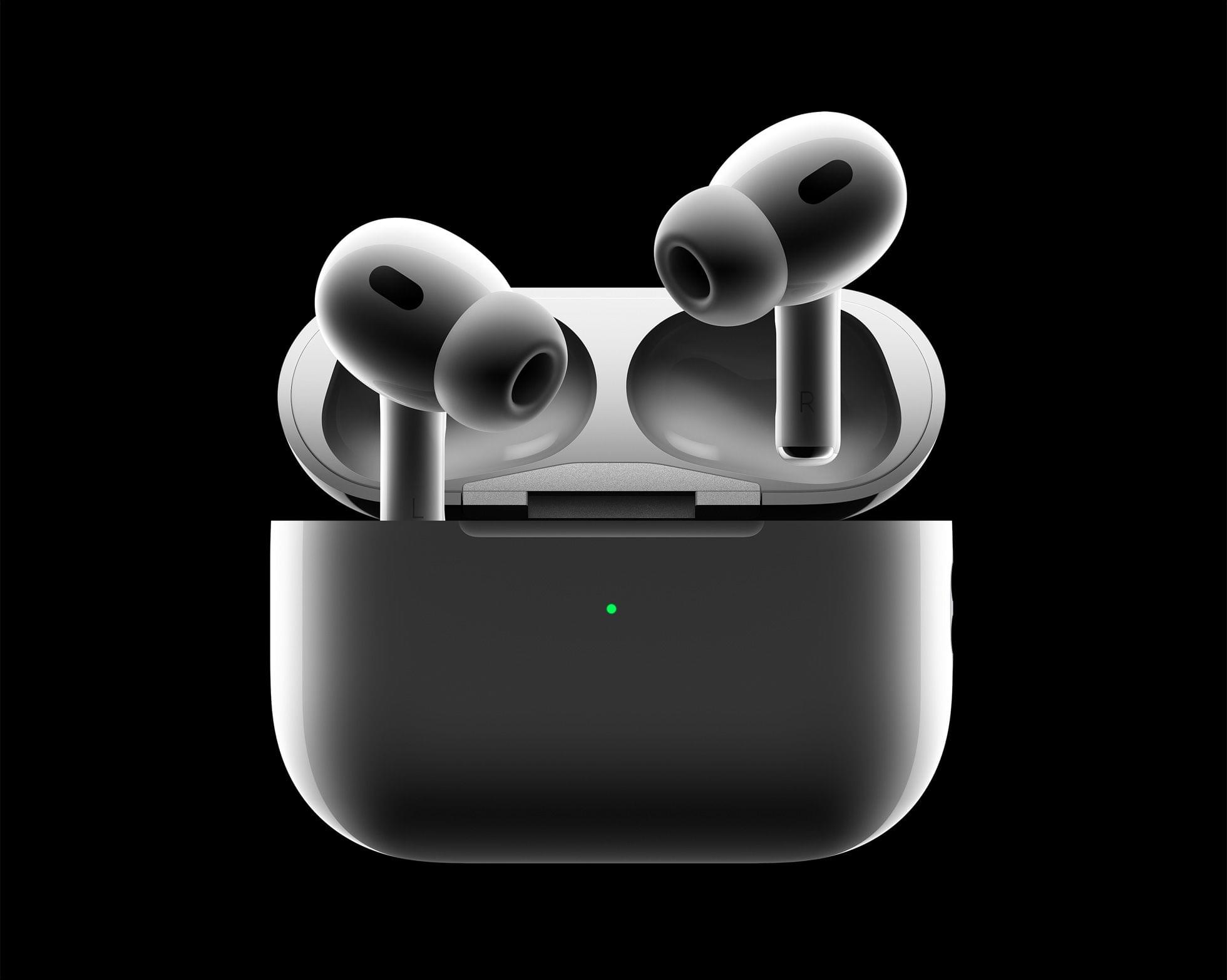 As rumored, Apple announced a next-generation version of AirPods Pro today. The new AirPods feature a new Apple-designed H2 chip, improvements to sound and battery life, and more.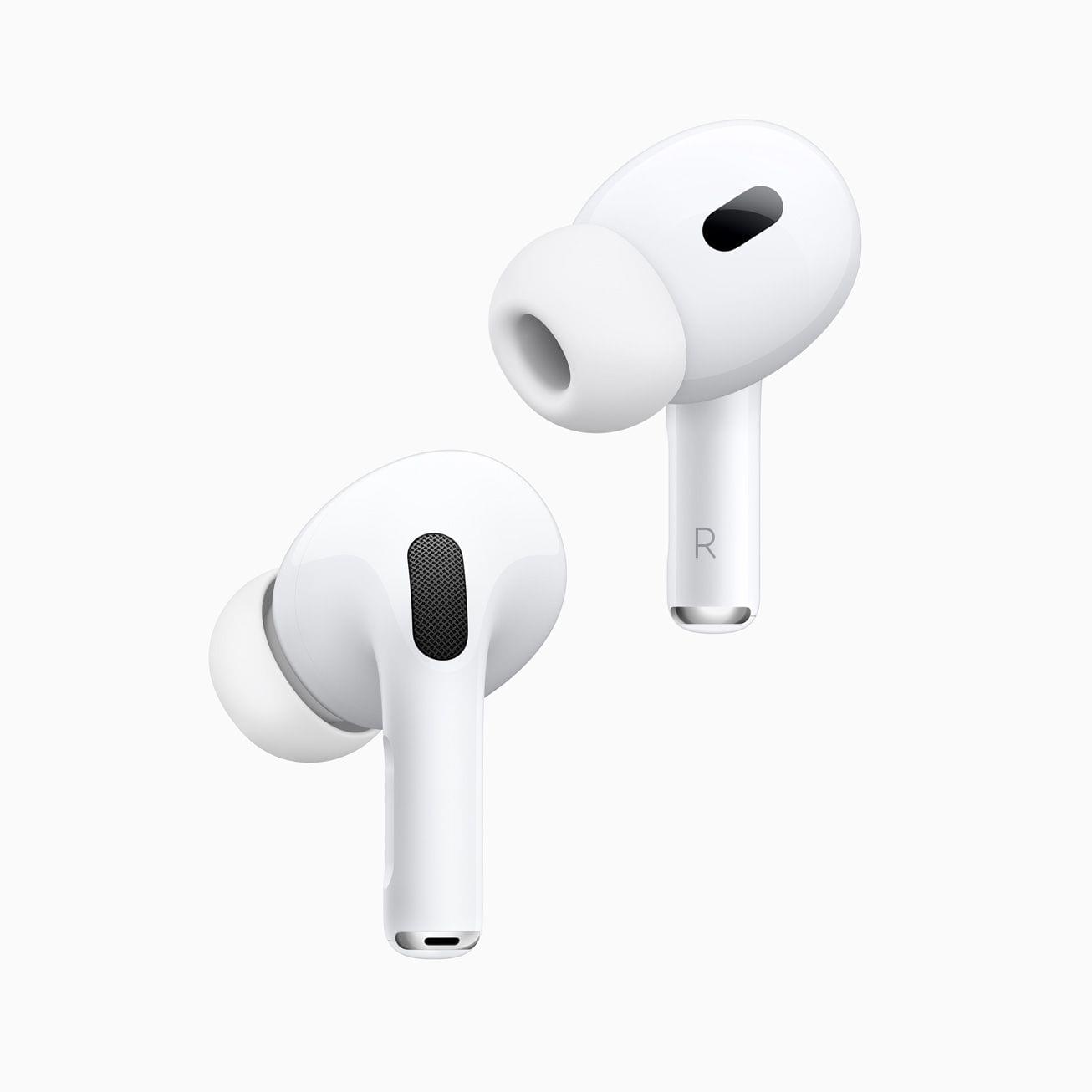 On the outside, the new AirPods Pro look just like the original model, coming in with exactly the same dimensions but with a case that weighs only about 5 grams more. But don't let those looks deceive you. There are changes both to the inside and outside of Apple's popular wireless earbuds.
On the inside, the second-generation AirPods Pro feature an improved speaker system and amp as well as a new H2 SoC chip. That SoC is at the heart of what Apple says are advancements in both active noise cancellation and Transparency Mode.
According to Apple, the noise cancellation is up to double the original model. With Transparency Mode, the H2 enables sampling of your surrounding audio environment 48,000 times per second. Transparency Mode lets the sound of the world around you through while simultaneously reducing harsh environmental sounds.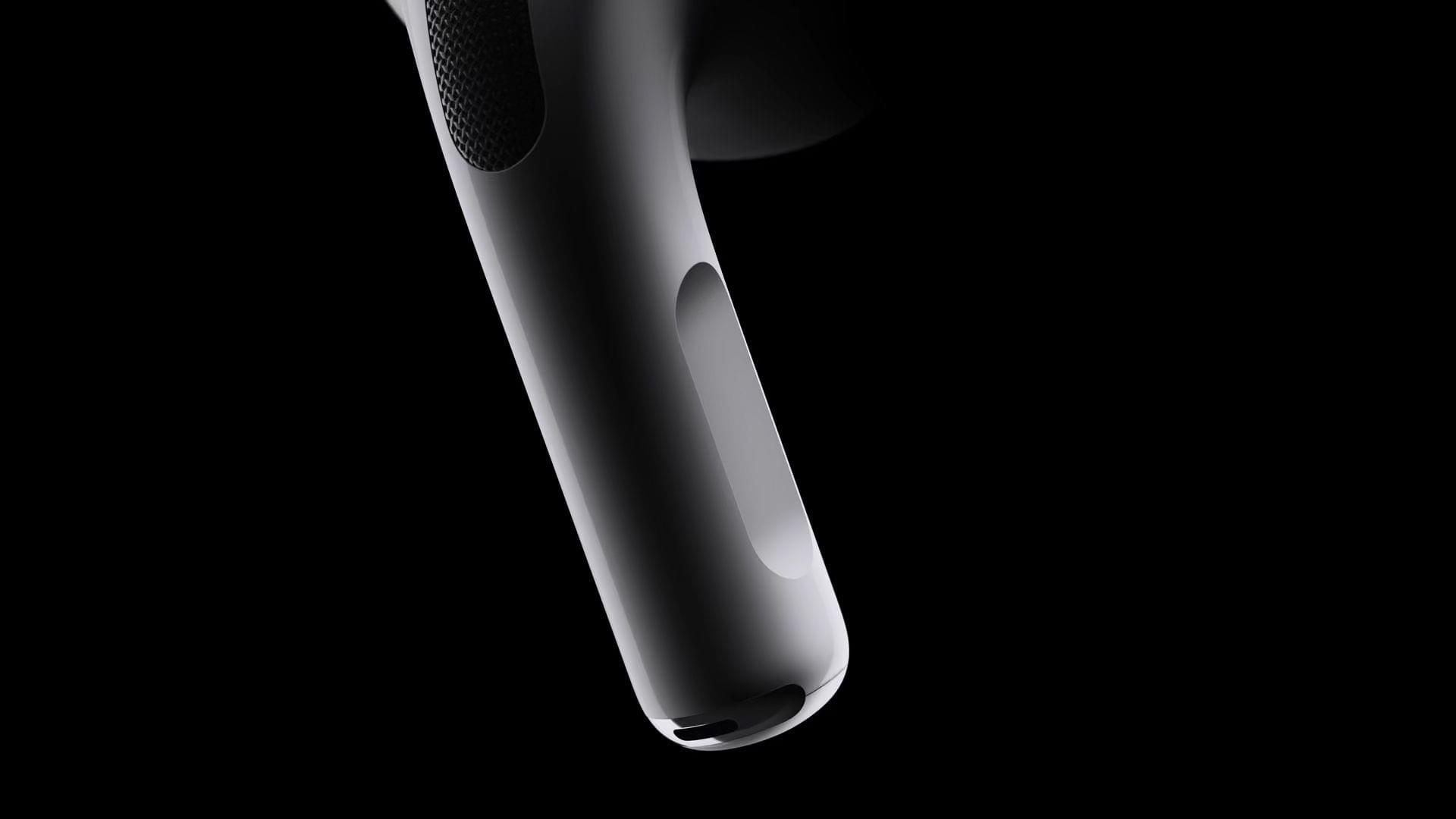 Apple says the new AirPods Pro increase battery life by 1.5 hours over the original model for a total of 6 hours of listening time with Active Noise Cancellation turned on. The case adds four more full charges for a total of 30 hours of listening, which is a 6 hour increase in total. The AirPods Pro can also be charged via an Apple Watch charging puck or MagSafe charger along with a Qi charger or Lightning cable.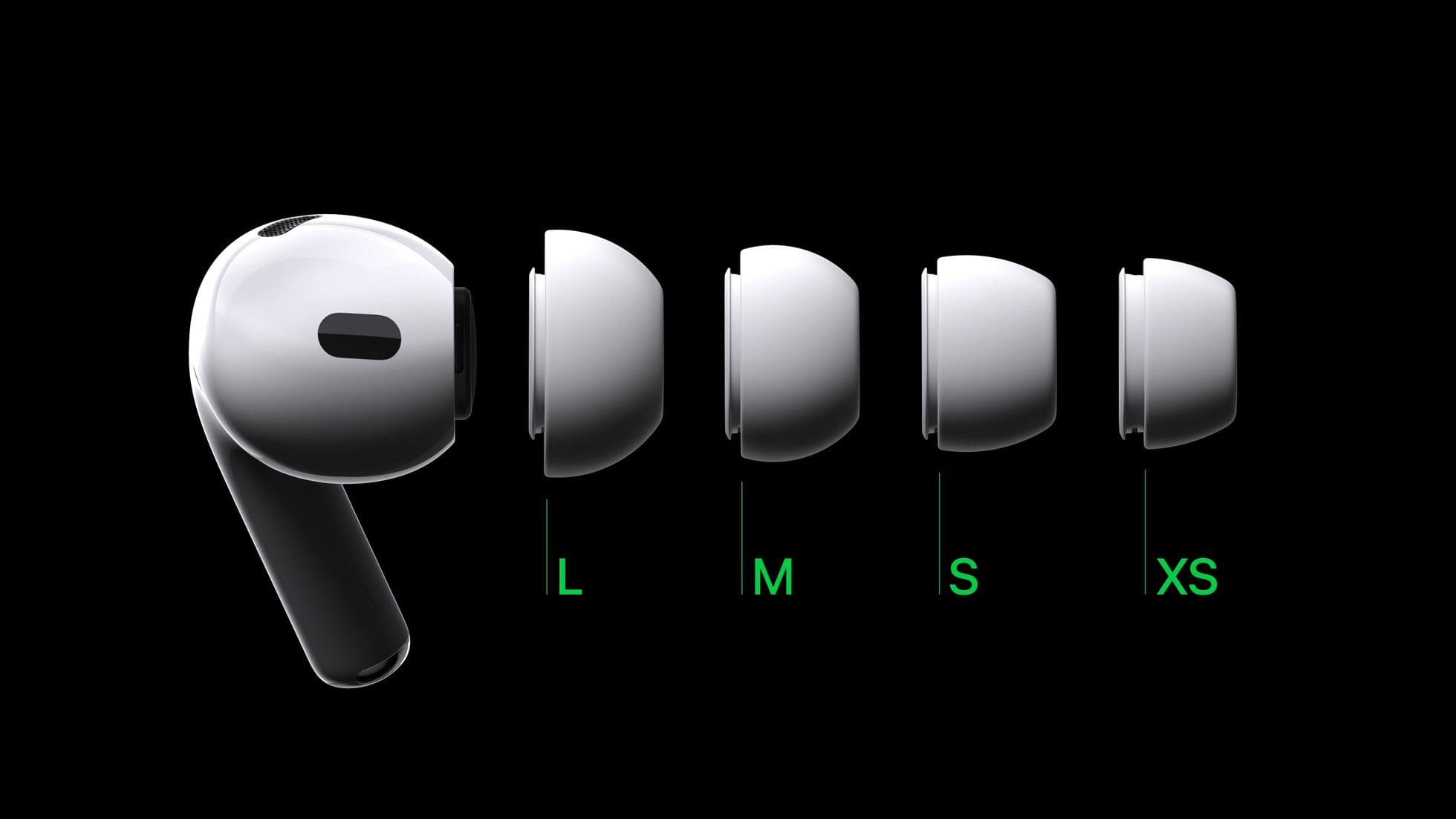 The stems of the AirPods Pro are touch sensitive now too. By swiping up and down the stems, users will be able to control playback volume. Apple says the skin detection system is improved too, which turns the headphones on and off more accurately, also saving battery life. AirPods Pro will come with four sizes of ear tips, too, adding an extra small sized tip to the existing small, medium, and large tips.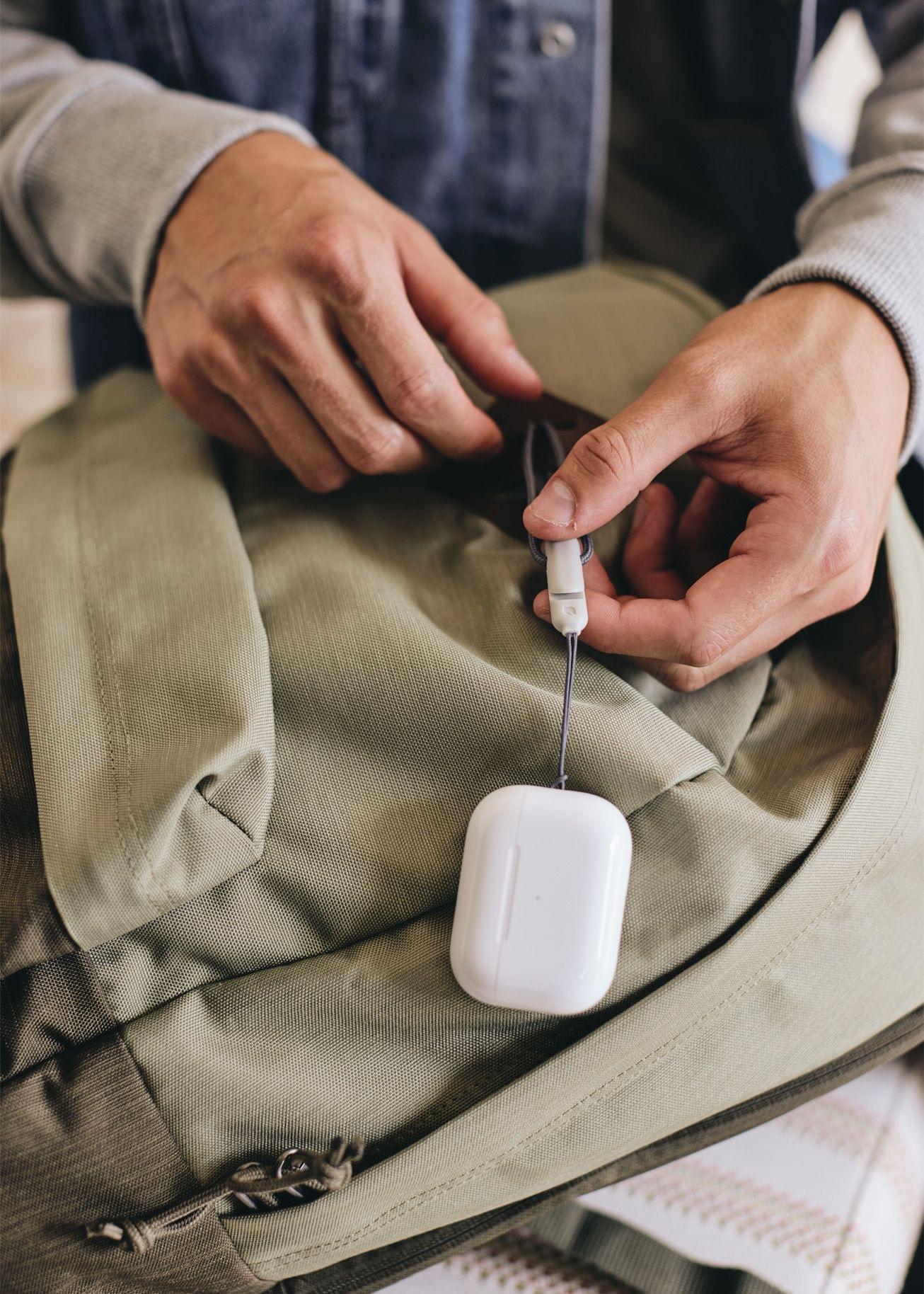 There are also changes to the AirPods Pro case. It's sweat and water-resistant and includes a lanyard loop. The case has a speaker built-in that works with Find My to make it easier to find your misplaced case. Plus, you can engrave the new AirPods Pro case with emoji to add a bit of character.
It's worth noting that iOS 16 features a new AirPods section in settings for managing your headphones and setting up Personalized Spatial Audio, which uses the TrueDepth camera of the iPhone to map your ears and deliver better quality sound. Both the new settings and Personalized Spatial Audio are available to owners of the original AirPods Pro too.
Although the rumors of health sensors in the AirPods Pro didn't pan out, the new AirPods Pro look like a solid incremental update to an already successful product. Better sound and battery are a big win. We'll have to test the new volume controls on the AirPods Pro stems to see how well the feature works, but it's an intriguing addition too.
Pre-orders for the new AirPods Pro will begin Friday, September 9th, with deliveries beginning, September 23rd and are priced at $249.
---
You can follow all of our September 2022 Apple event coverage through our September 2022 Apple event hub or subscribe to the dedicated September 2022 Apple event RSS feed.