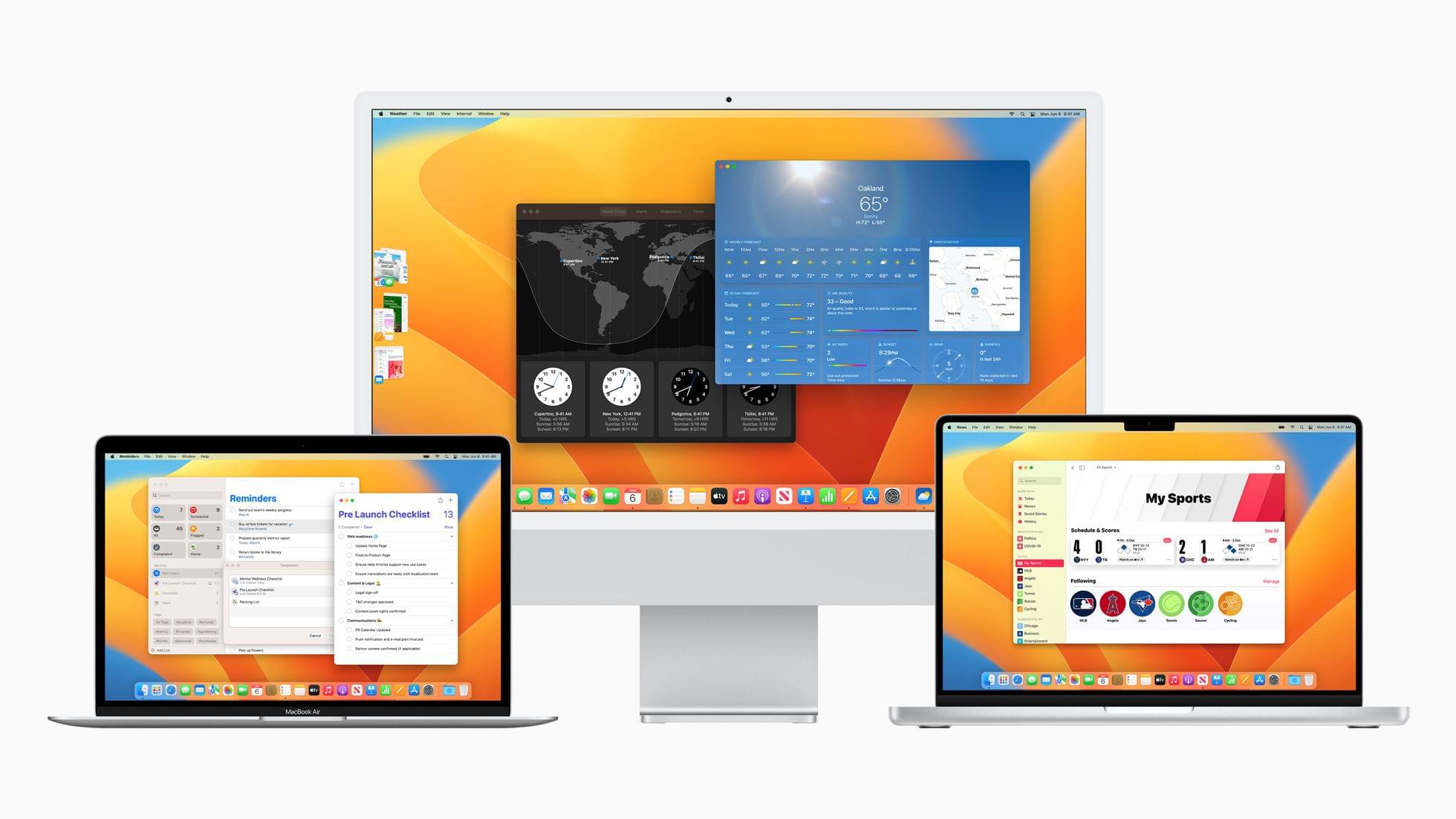 At this morning's WWDC keynote presentation, SVP of Software Engineering Craig Federighi took the stage to announce the latest update to Apple's desktop operating system: macOS Ventura. Ventura introduces a host of improvements, with many going hand-in-hand with their iOS and iPadOS 16 counterparts. A new windowing mode is perhaps the most intriguing addition, but the clearest wins come in the form of smaller app-specific features such as scheduling outgoing emails in Mail or marking conversations as unread in Messages. Altogether, Ventura looks like a very solid year-over-year upgrade for macOS.
Mail
For the first time in years, the Mail app has received some significant attention. In Ventura, Mail will now include the ability to unsend emails. This will be an option that shows up for several seconds after you hit send, and is essentially just an enforced delay between pressing the send button and an email actually going out. If you realize at the last second that you forgot to attach something, left someone off of the CC list, or any other error, you can hit the 'Undo' button to stop the message from being sent.
To further help cut down on embarrassing mistakes, Mail will now watch for common issues like mentioning an attachment in the content of an email, but not actually attaching anything to the message. If Mail detects this then it will alert you prior to you sending the message out so that you can get the problem fixed.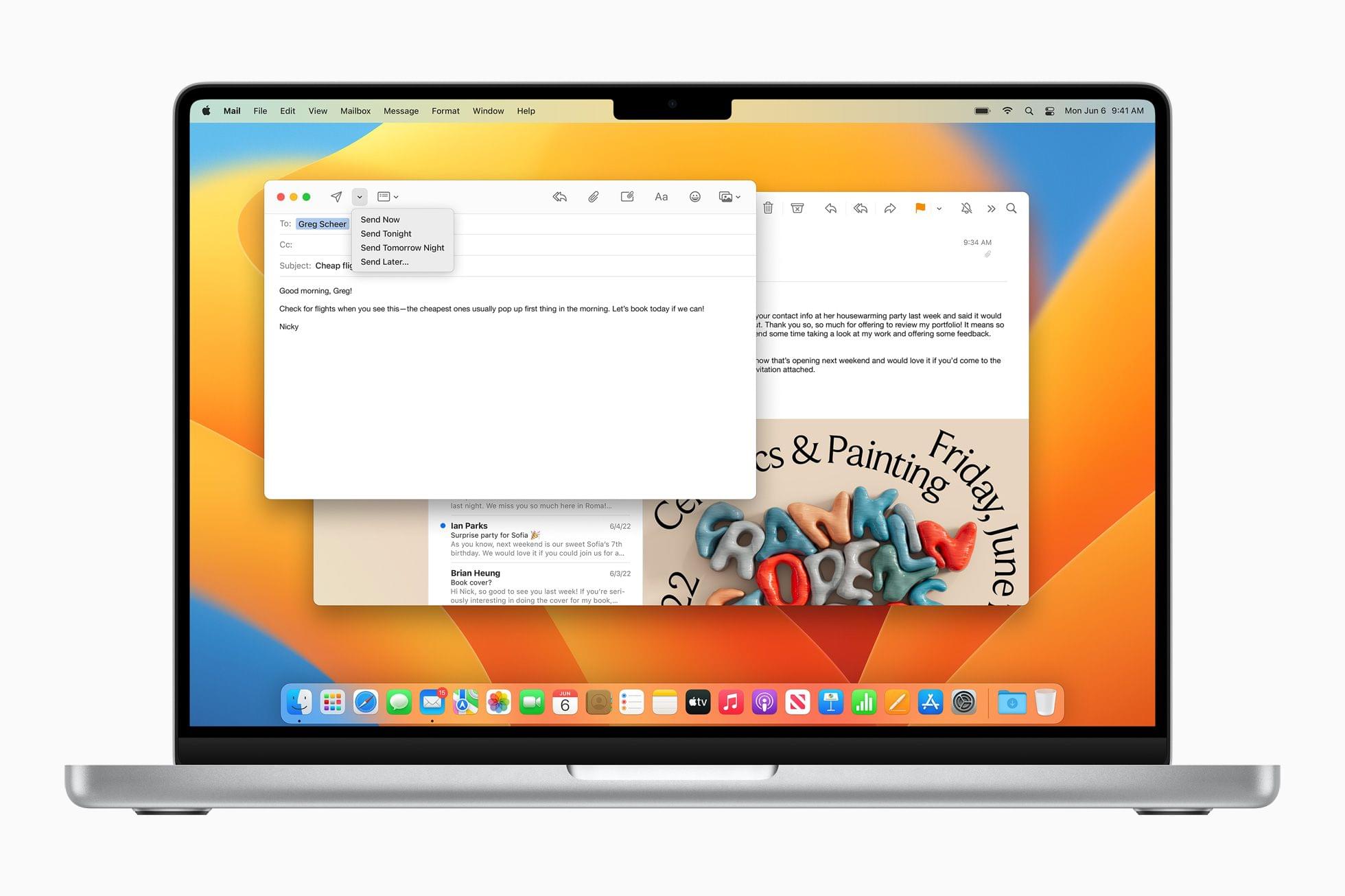 The new Mail also includes scheduling capabilities, so you can set an email to be sent at a later date or time when you might not be present or might not remember to send it yourself. This is a great feature that many other email services have been providing for some time now, so it's good to see Apple catching up.
Finally, Mail in Ventura will include greatly improved search functionality. Recent searches are saved, autocompletions and results should be more accurate, and items like documents or links from within emails are surfaced to the search interface. Mail's search has always been a bit rough in the past, so this is a welcome change.
Messages
With Messages in macOS Ventura, you can now edit or unsend iMessages after sending them. Unlike the unsend functionality in Mail, Messages' feature is a true unsend, in that you can actually remove the message from the recipient's device after it has already been delivered. Apple can do this since they fully control the iMessage protocol across all servers and devices, which is of course not the case for email.
My favorite feature of the new Messages is the ability to mark conversations as unread. This will finally put an end to me forgetting to respond to people because the blue 'unread messages' dot is missing after I've read it once.
Spotlight
Spotlight has received a fairly significant overhaul in macOS Ventura, with expanded functionality and a new search design. Images can now be discovered from Photos, Messages, Notes, Finder, or the Web directly from Spotlight. This even works on Live Text found within the images, so you can search Spotlight for text that you've simply taken a photo of.
The new design brings multiple types of information together with rich previews for photos, music, movies, files, and more. You can press the Space bar when hovering over any item to expand it in Quick Look.
Finally, Spotlight will now include quick actions to set alarms, switch Focus modes, and run shortcuts, among other options.
Safari
Safari is gaining support for the "passkeys" technology that was jointly announced with Microsoft and Google last month. Websites, apps, and services will need to be updated to support this "password-less" form of sign in, so it will be a while before we might truly be dropping passwords from our lives. That said, the feature sounds great, and will be available even on non-Apple devices by scanning a QR code with your iPhone.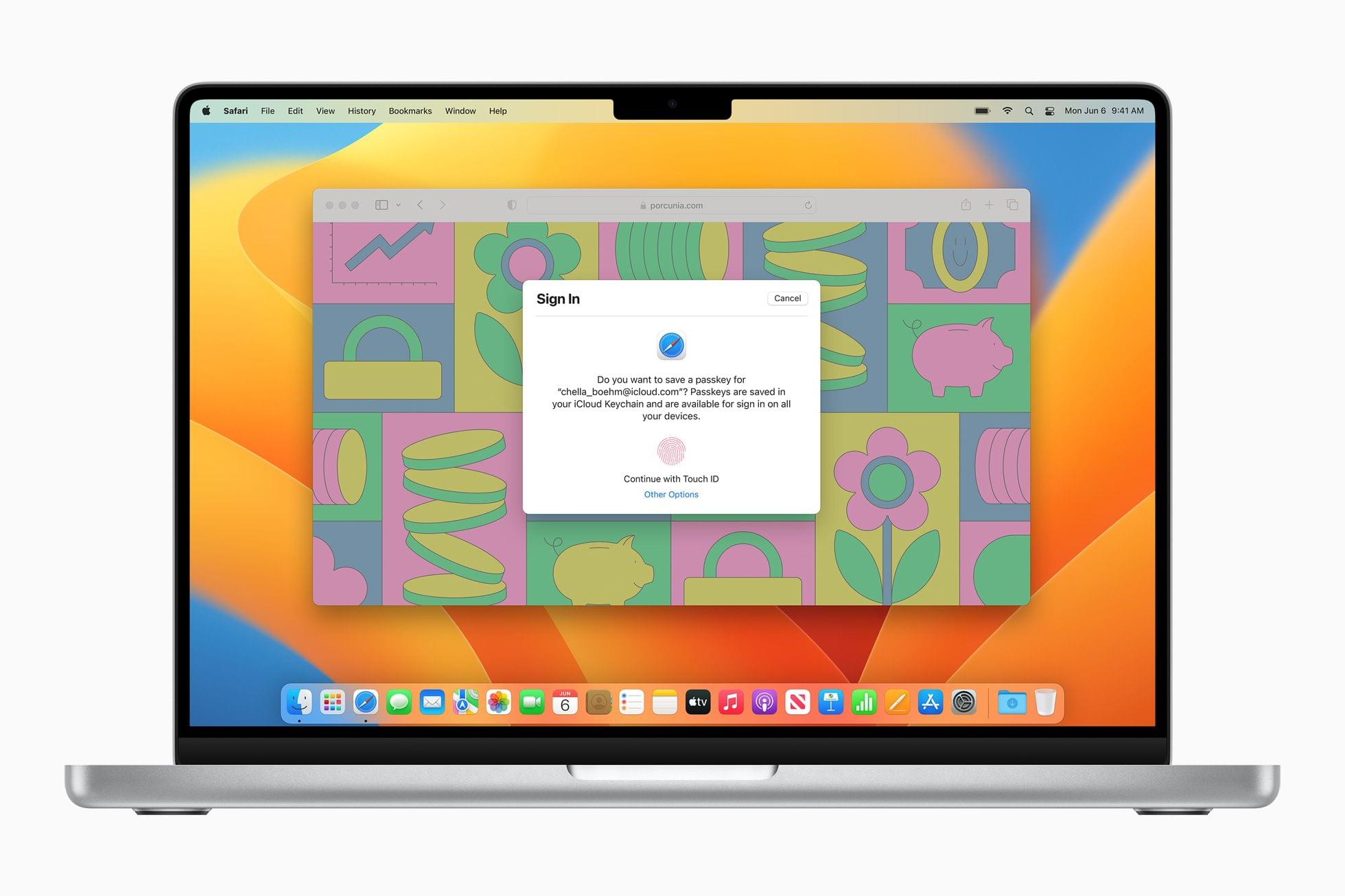 Ventura also introduces Shared Tab Groups, which will allow tight collaboration with friends, family, or coworkers directly within Safari. Shared Tab Groups will sync new tabs to everyone's devices, and participants will be able to see which tabs others are viewing at any time. You can also tie this in with FaceTime to see and chat with each other while browsing or working in your shared tabs.
Photos
The new iCloud Shared Photos Library brings support for sharing your photo library with up to five other people. You can choose what photos get shared using smart filters such as starting only after a certain date, or using face matching to only share photos that include specific people. You can also easily choose photos to exclude from the sharing. Once shared, edits and other changes to the photos are synced to all shared users across all devices.
Photos in Ventura also now locks your Hidden and Recently Deleted photo albums by default. They can be unlocked using Touch ID or your Mac login password.
FaceTime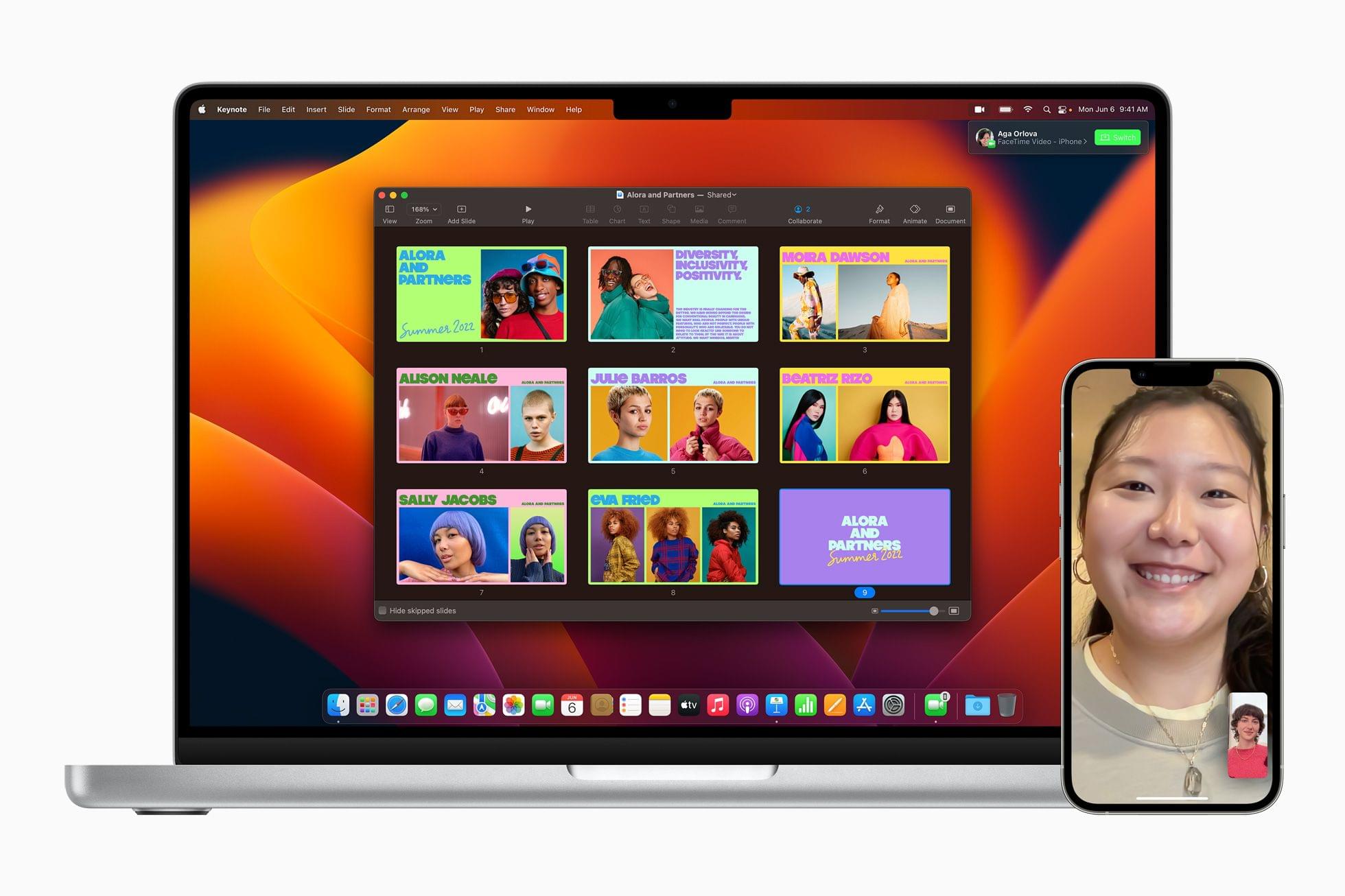 FaceTime is gaining handoff support, so you can now easily swap a FaceTime call from one device to another. This will be great for times when you start a call on your iPhone and then realize it makes more sense to use a Mac or iPad, or vice versa when you need to leave and want to keep your FaceTime chat going.
System Settings
System Preferences has been renamed to System Settings in macOS Ventura. The name change is also accompanied by a significant redesign to bring the app more in line with the Settings app for iPhone and iPad.
Games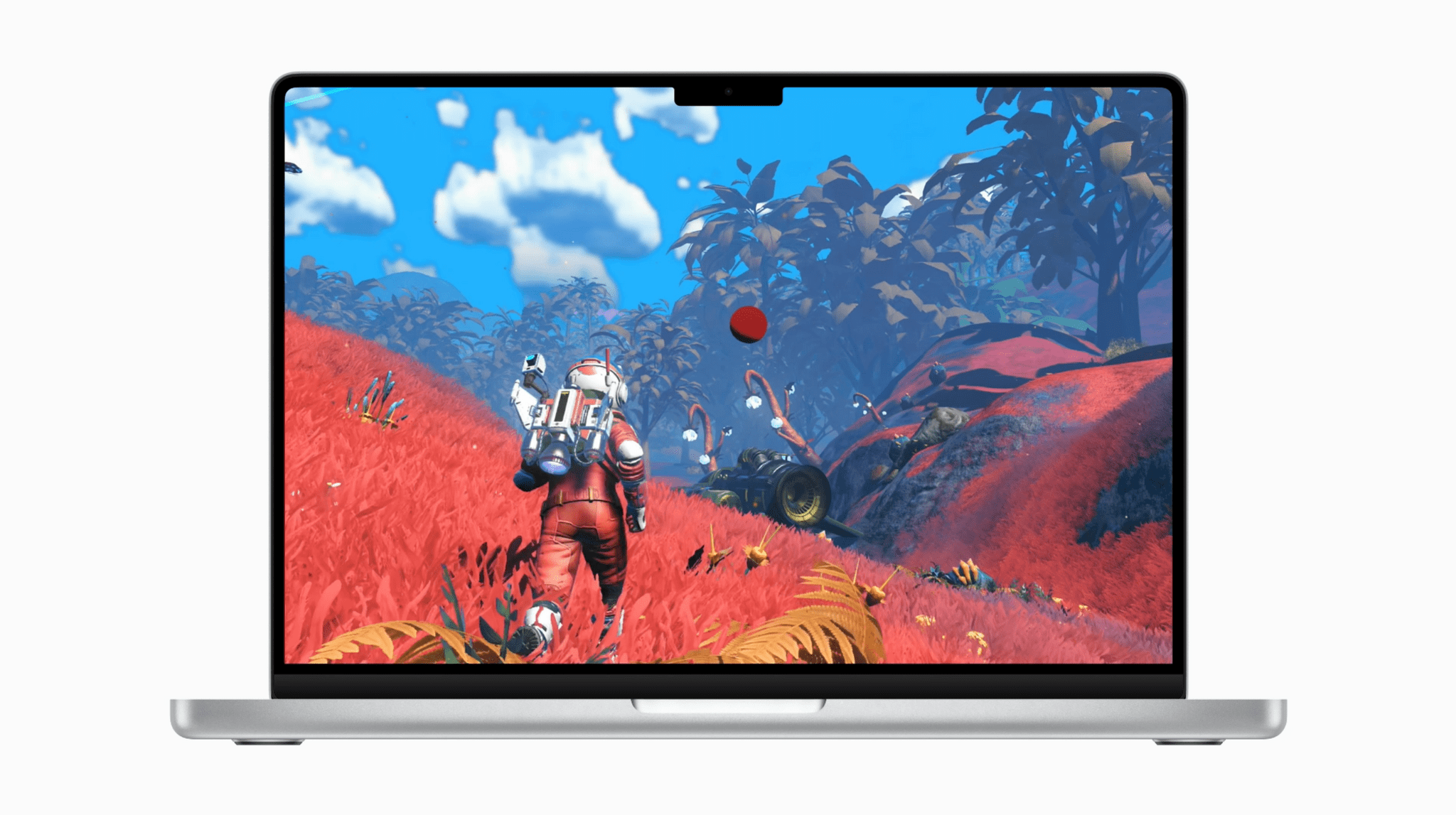 macOS Ventura includes the new Metal 3 framework, which brings significant improvements for graphics and frame rate in games. Developers can use the new "MetalFX Upscaling" to render graphics-heavy workloads with increased frame rate, making complex games feel faster and more responsive.
Game Center has been updated as well, and will now pack a redesigned dashboard and support for SharePlay so that you can more easily play games with friends.
Continuity Camera
The new Continuity Camera feature in macOS Ventura allows you to use your iPhone as a webcam by securing it to the top of a Mac's display. This brings the enormous benefit of the iPhone's incredible camera system to desktop computers for video calls, filming yourself while streaming, or any other front-facing camera needs.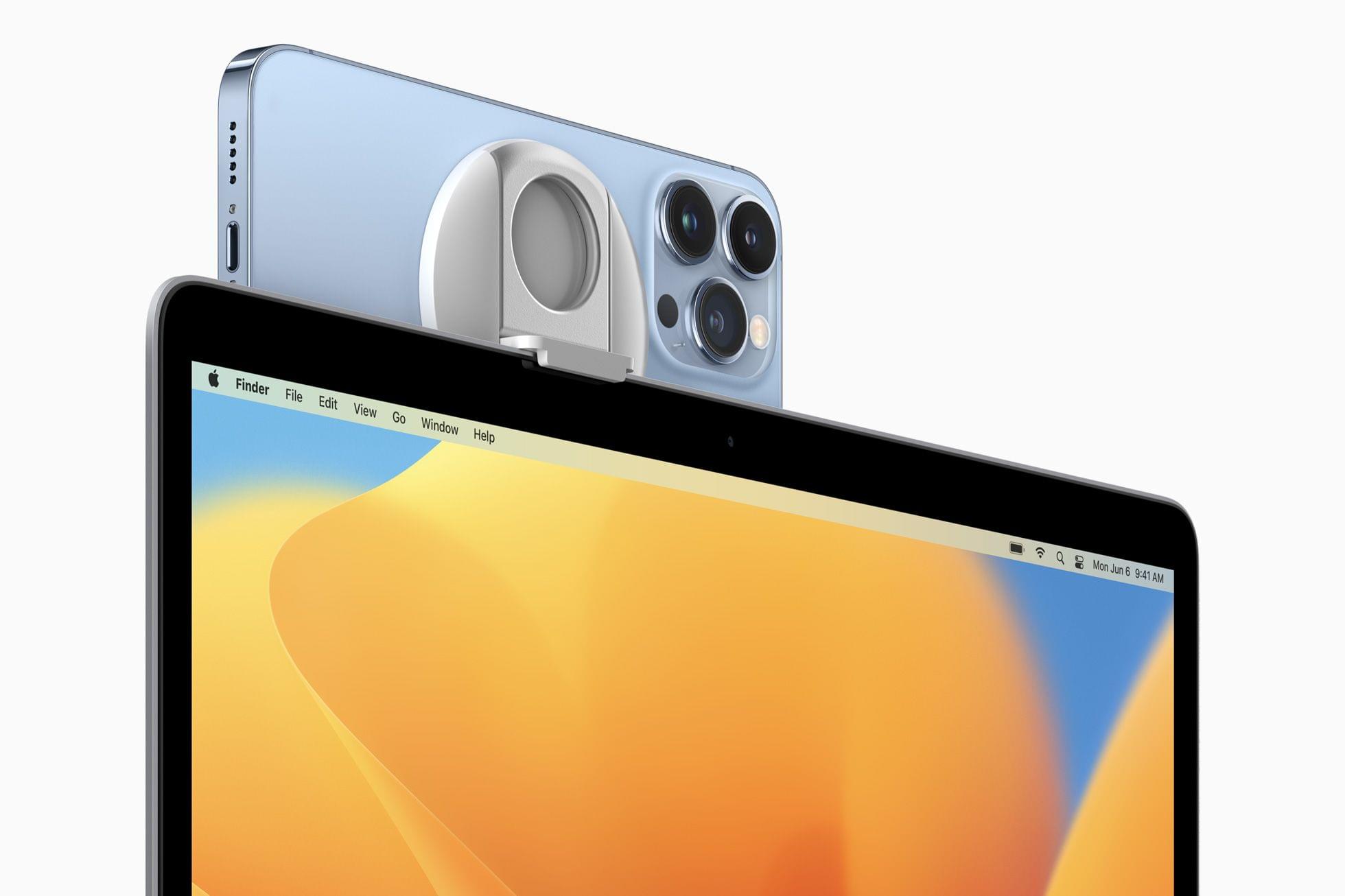 The feature works wirelessly, but will require some sort of harness to mount the phone to the back of the display. It doesn't seem like Apple will be designing a solution for this themselves, but they've partnered with Belkin to make sure some options — including MagSafe mounts — will be available.
Continuity Camera is a nice addition to patch the issue of low-quality built-in cameras on most Macs and the Studio Display. It also gives a great option to users whose displays have no camera at all. I do hope this feature doesn't imply that Apple is admitting defeat on shipping actually good webcams for Macs, though.
Stage Manager
Stage Manager is an all-new window management mode in macOS Ventura. The feature can be activated from Control Center, and it groups your apps and windows into a single view. A column runs along the left side with groups of windows, while the rest of your display shows the currently selected group. You can organize and resize the foreground windows however you want, while maintaining easy access to switching groups at any time. Apple hopes that Stage Manager will improve Mac users' abilities to move between tasks without the clutter and mental overhead of having tons of overlapping windows.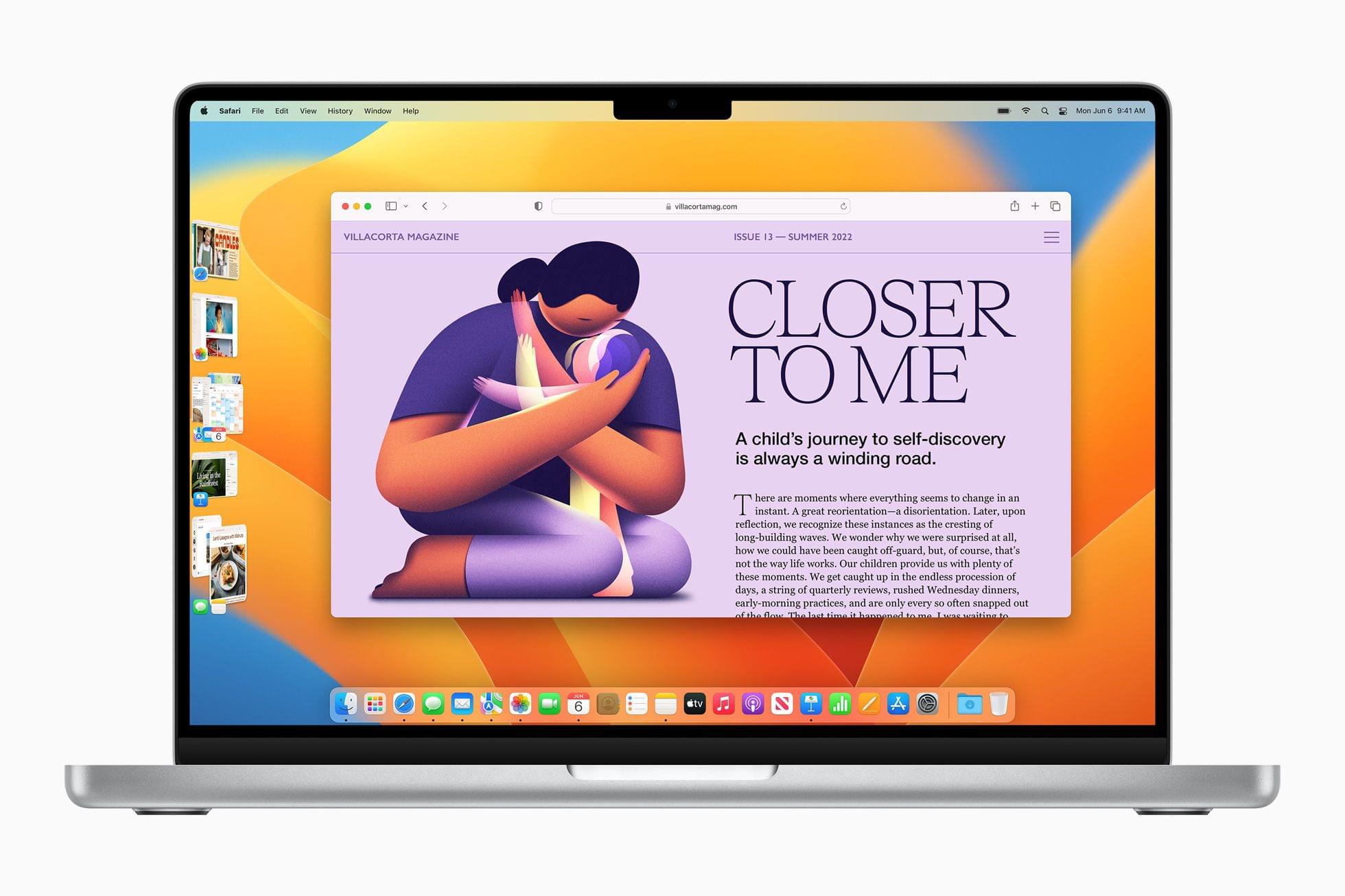 Stage Manager is also coming to iPadOS, where it seems like much more of a game-changing addition. On the Mac, the new system doesn't strike me as all that different from setting up a variety of Spaces and moving between them via Mission Control. We'll have to get our hands on it to find out whether the new version brings enough to the table to deserve transitioning to.
At the very least, the presence of Stage Manager on macOS will bring some nice familiarity for future iPad users thinking about switching to the platform, or vice-versa.
Miscellany
For the first time, macOS is getting first-party Clock and Weather apps in Ventura.
Notes can now be locked using your Mac login password so that you don't have to set and remember a specific password just for locked notes.
Apple News is getting a 'My Sports' section which will centralize news about your favorite sports teams.
In Reminders you will be able to create and share lists of tasks as reusable templates.
Live Text now works on video by pausing it on any frame with text present.
The Home app has been redesigned with more intuitive navigation and support for Matter accessories.
Maps has been updated with support for adding multiple stops along a route. You can plan a route out on your Mac and then send it to your iPhone.
You can add poses to your Memoji contact stickers in Contacts.
Voice dictation now supports spelling things out letter-by-letter, as well as inserting emoji by name.
Live captions for audio can now be displayed in real time.
Conclusion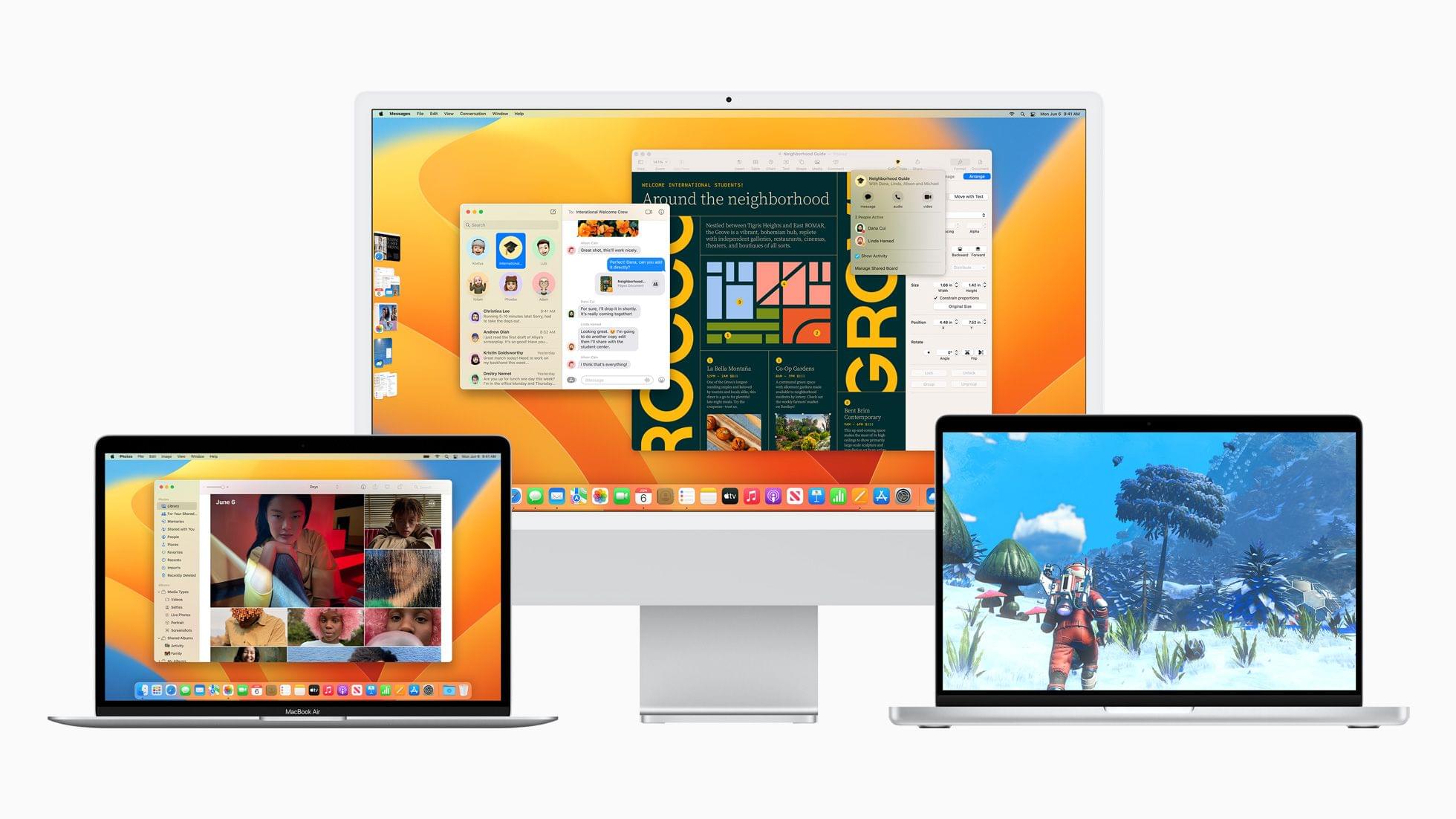 With macOS Ventura, Apple is clearing up many longstanding holes in the Mac operating system. It's great to see the much-needed improvements to Mail in particular, an app that has been stagnating and falling behind for years now. Stage Manager and Continuity Camera are also nice new system-level features which I expect will get a lot of use this year.
I'm pleased that Apple is continuing to develop macOS, iOS, and iPadOS apps in lockstep. Most of the improvements across Mail, Messages, Photos, and more are all coming to the iPhone and the iPad this year as well. Keeping these platforms in sync is great for users like me who consistently switch back and forth between them.
macOS Ventura is available as a developer beta today, with the official release coming later this year. The update does drop support for a number of older Macs: any Mac released before 2017 will not be able to run Ventura (see the full list here).
---
You can follow all of our WWDC coverage through our WWDC 2022 hub or subscribe to the dedicated WWDC 2022 RSS feed.