Because Club MacStories now encompasses more than just newsletters, we've created a guide to the past week's happenings: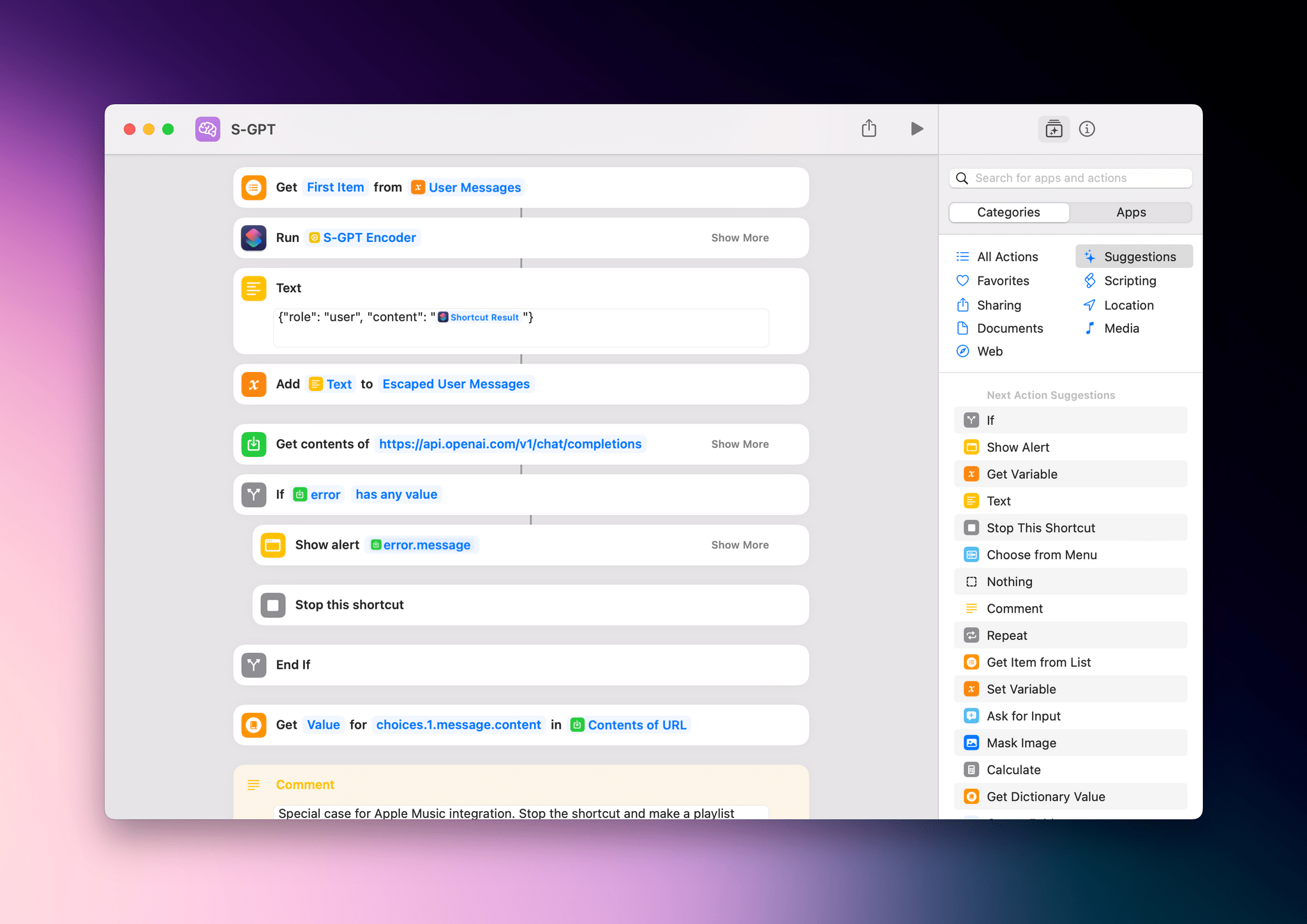 Last week saw the return of Federico's Automation Academy column for Club MacStories+ and Premier members. The latest edition dug into the techniques Federico used to build S-GPT, his shortcut that integrates OpenAI's Chat-GPT with Apple's OSes.
Federico's column is a deep dive into working with web APIs in shortcuts, navigating JSON dictionaries, and the clever way S-GPT stores its ongoing conversation in a variable. Whether you're working with ChatGPT's API or another web API, the column is a great place to learn how to to hook your shortcuts up to web APIs.
Last week we also held our first Automation April workshop where Federico and I were joined by Jack Wellborn, who won Best Overall Shortcut in last year's Automation April Shortcuts Contest, to talk about tips for coming up with shortcuts ideas, our recent shortcuts experiments and projects, incorporating AppleScript and other techniques into Mac-based Shortcuts, and more.
Alerty: A New Club-Wide Discount
In MacStories Weekly 364, we announced a new Club-wide discount from our friends at Alerty, a push notification service. Alerty's incredibly easy-to-use web API allows you to generate rich push notifications to any of your Apple devices. They can be used to extend Shortcuts' notification system, triggered by server events, and more.
Members can get 50% off on a monthly or annual subscription by visiting the Club Discounts page.