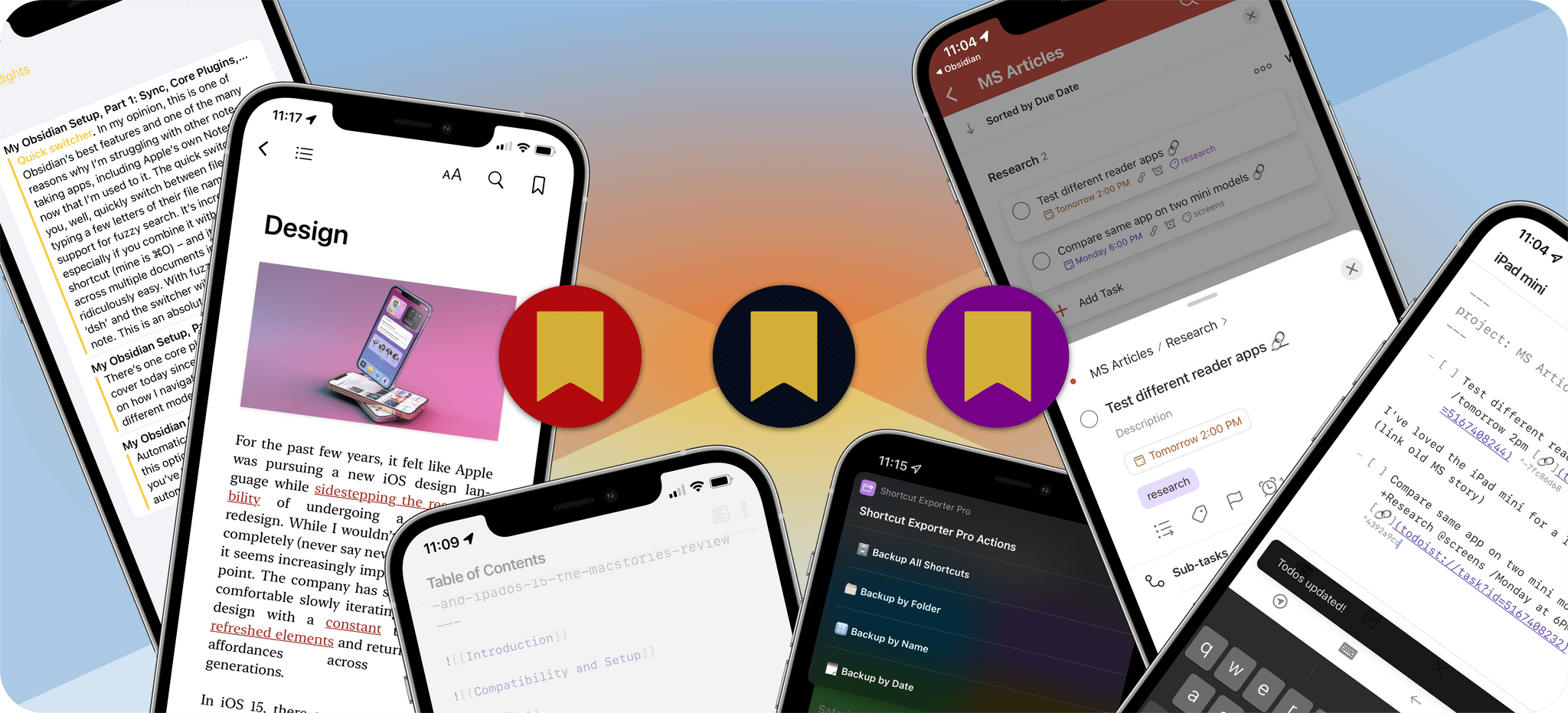 Today, Federico published his iOS and iPadOS 15 review. The review has become the centerpiece of what is always a busy fall season at MacStories. It has also become a tradition that we release a wide variety of perks exclusively for Club MacStories members alongside Federico's review.
Club-Wide Perks
Among the Club-wide extras this year, are an eBook version of Federico's iOS and iPadOS 15 review, along with an eBook of the Details sections of the review, which compiles smaller, interesting details about apps and features of iOS and iPadOS 15, and a third eBook that collects the eight Summer OS Preview Series stories we published over the summer. Also, in MacStories Weekly this Friday, Federico will share two exclusive advanced shortcuts, plus an in-depth look at the 'making-of' the review.
Three eBooks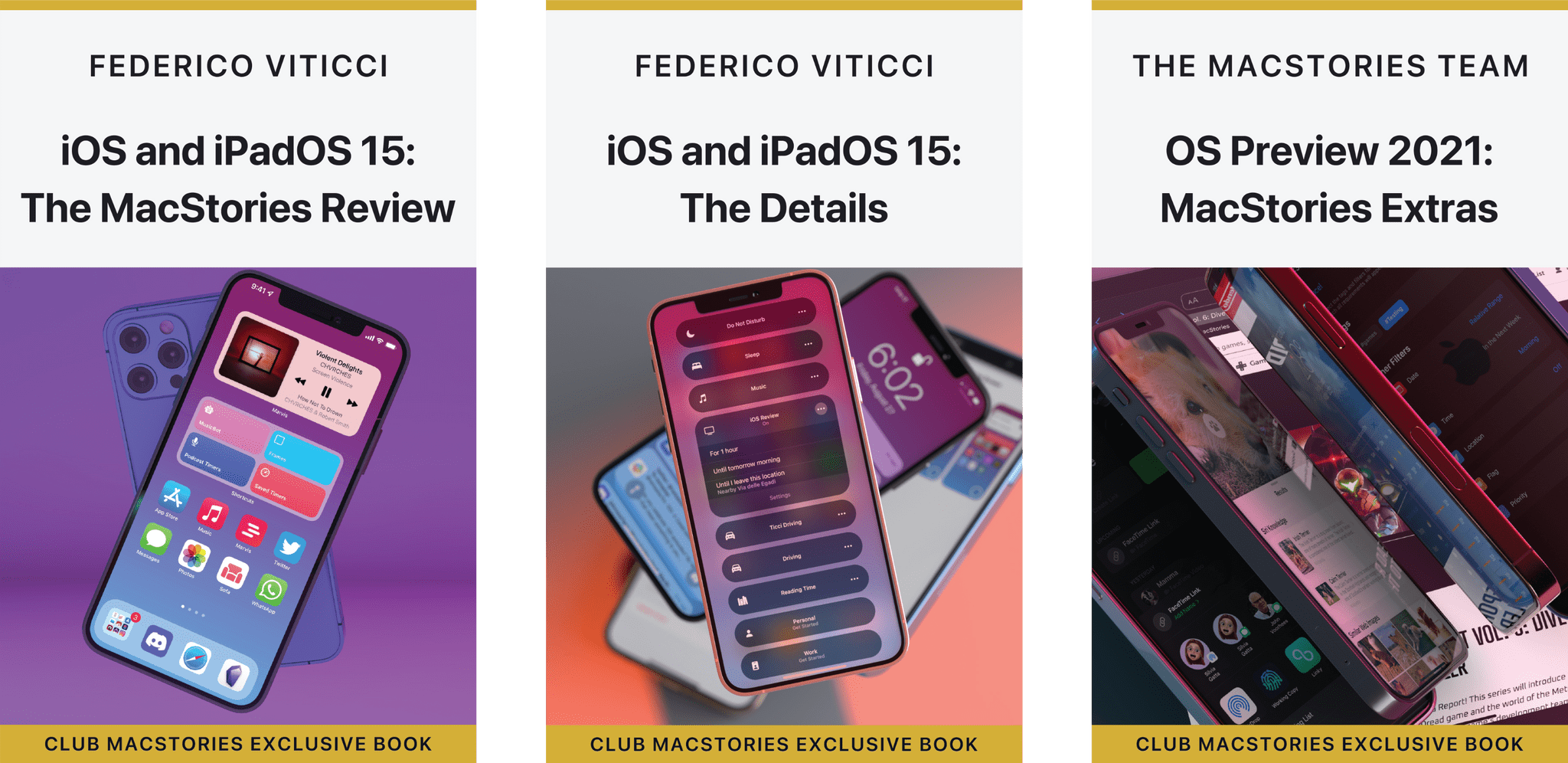 iOS and iPadOS 15: The MacStories Review. Of course, the first eBook is a fully interactive version of Federico's review complete with all the images, videos, and links to shortcuts you'll also find on MacStories.net.
2021 OS Preview Series: MacStories Extras. The second eBook is a compilation of the eight stories we published over the summer as part of our summer OS preview series. The book, written by Federico and me, includes interviews with developers about their reactions to WWDC, FaceTime, HomeKit and tvOS, Reminders' new Smart Lists feature, Apple Maps, Quick Note, and our iOS, iPadOS, and macOS first impressions. The book is a great companion to Federico's review that goes into depth on some of the most interesting features coming in Apple's OS updates.
iOS and iPadOS 15: The Details. Throughout Federico's review, you'll find sections labeled 'The Details.' This new feature of the review is designed to make it easier for readers to discover smaller, interesting details about various apps and features of iOS and iPadOS 15. In this eBook, we've compiled each of the Details sections into a standalone volume to make it even easier for Club MacStories members to discover all of those little gems.
Also (because we get asked this a lot), if you read the eBooks in Apple Books and want to zoom in to get a close look at any of the screenshots, double-tap images on iOS devices (or double-click on the Mac) to open a full-sized version.
All three eBooks are available now as free downloads exclusively for members of Club MacStories who can access them from their member downloads page.
Together, these eBooks provide a complete, in-depth analysis of every feature released with iOS and iPadOS 15, as well as many of the features that cut across all of Apple's OSes. That's over 78,000 words of content exclusively for Club members.
Club-Exclusive Advanced Shortcuts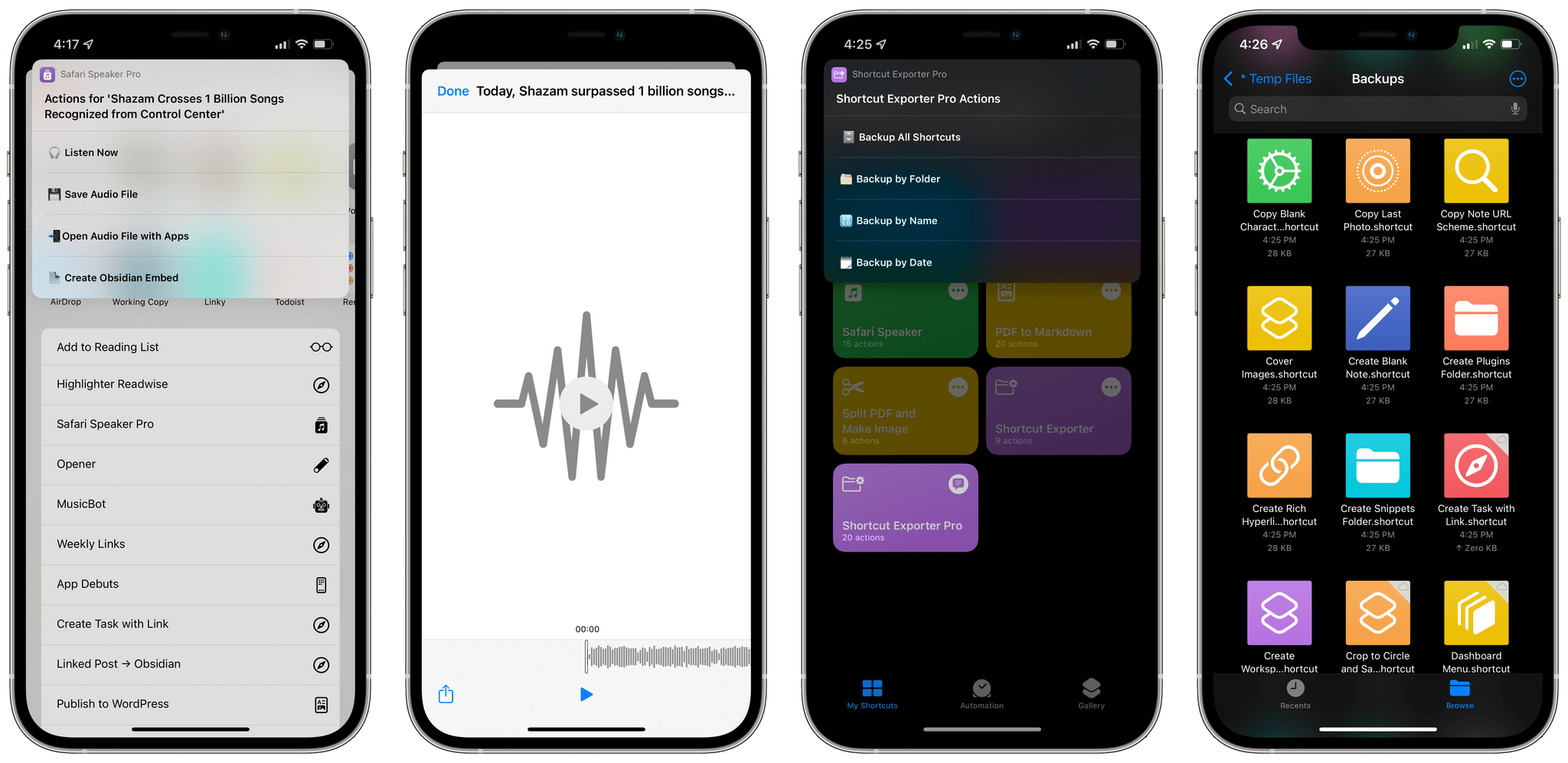 As in past years, Federico's iOS and iPadOS 15 review includes example shortcuts that show off new actions added to the app this year. You can download the shortcuts from his review, our Shortcuts Archive, or the eBook if you're a Club MacStories member. This year the review includes shortcuts for creating spoken versions of articles from Safari, converting PDFs to Markdown text, selecting folders to compress as .zip files for sharing, and exporting shortcuts as .shortcut files.
On Friday, Federico will have two special shortcuts for Club members. The first is called Safari Speaker Pro. The shortcut extends the Safari Speaker shortcut found in the review that uses the new Make Spoken Audio from Text action to have Siri read articles from the web to you. The Pro version goes further by embedding the audio file created by the shortcut in Obsidian. The shortcut is a powerful tool for anyone doing research because you can listen to an article inline as you take notes on it in Obsidian.
The second Club-exclusive shortcut is Shortcut Exporter Pro, an extension of the Shortcut Exporter shortcut found in Federico's review. Shortcut Exporter lets you select a shortcut and export it as a .shortcut file for backup purposes or sharing. The Pro version adds batch exporting of all of your shortcuts at once or by modification date or folder.
Both shortcuts will be in MacStories Weekly for all Club members to download and enjoy this Friday.
MacStories Weekly
In addition to the exclusive shortcuts that Federico will share in MacStories Weekly on Friday, he'll publish his annual 'Making Of' story. This year's iOS and iPadOS review was a significant departure from the workflows Federico has used in past years. As a result, Federico's 'Making Of' story will serve as a roadmap that explains the shortcuts, plugins, apps, and other tools that helped him pull together this year's review.
You can read more on Club MacStories here and sign up using the buttons below.
Club MacStories+ and Club Premier Perks
We've got some exclusive Club MacStories+ and Club Premier perks this year, too, including a live recording of AppStories, three Obsidian plugins released over the next three days, and an iOS and iPadOS Safari extension that will be joining the Beta Beat lineup in the Club MacStories+ Discord community.
Federico's Three Custom Obsidian Plugins
Obsidian has played a critical role in Federico's research and writing process this year. One of the app's greatest strengths is the app's plugin architecture. There's a vibrant community of developers who have made terrific plugins that Federico and I use regularly. Because Obsidian plugins are built with standard web technologies, if there's something Obsidian doesn't do that you can't find an existing plugin for, you can build it yourself or find someone to build it for you, which is what Federico did.
In the early stages of getting ready for this year's iOS and iPadOS review, Federico teamed up with my son Finn to create a set of three Obsidian plugins that we're releasing to Club MacStories+ and Club Premier members, plus an iOS and iPadOS Safari extension that will be part of the Club MacStories+ Discord community's Beta Beat channel. With these plugins and extension, members can use the exact same tools that helped Federico cut the time it took to write this year's review substantially.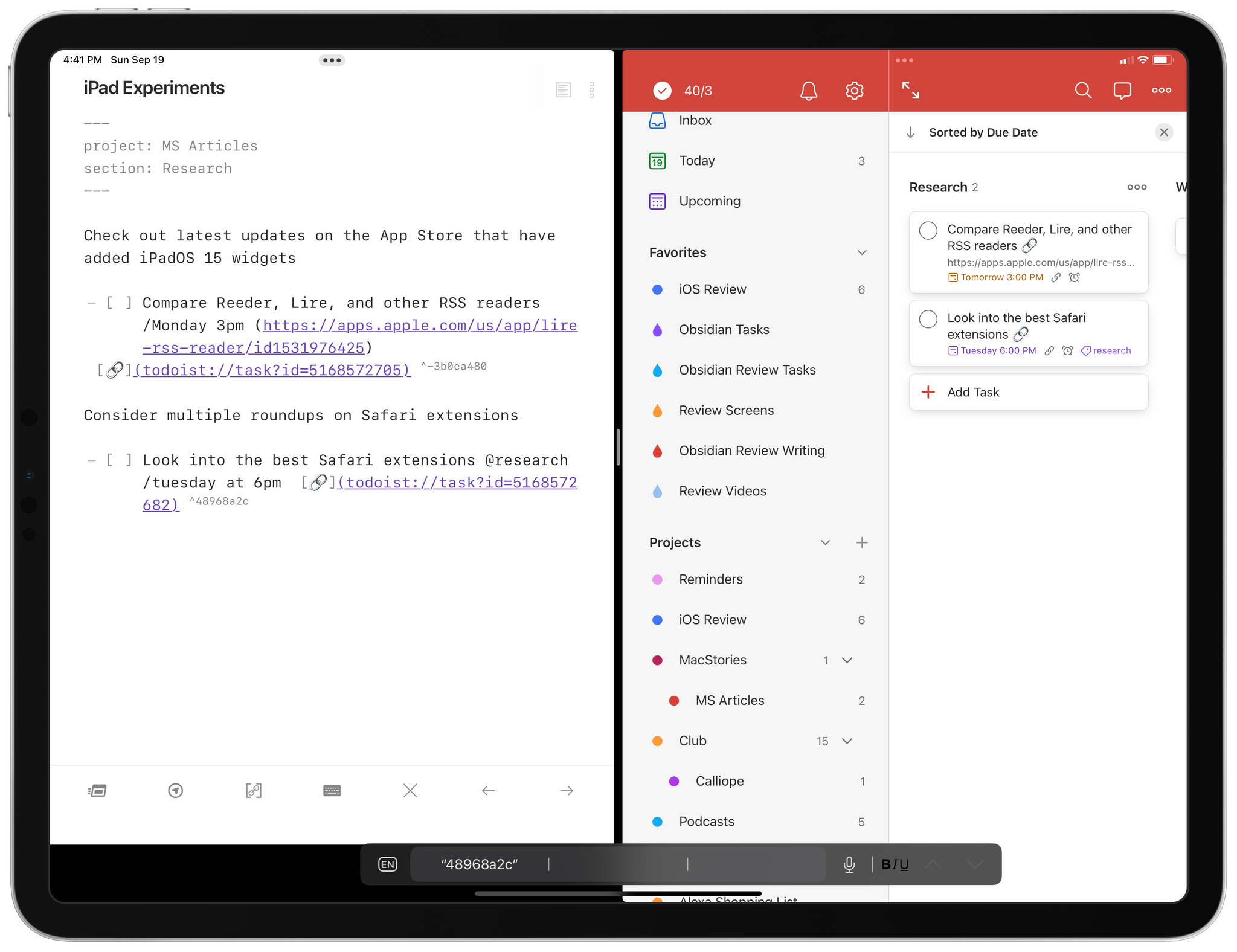 The first plugin, Todoist Tasks, integrates Obsidian and Todoist. As you take notes or write in Obsidian, you can create inline tasks with due dates, project details, and tags. The plugin then syncs those tasks with Todoist, so the tasks appear in the Todoist app, too. Everything syncs, so if you check off a task in the Todoist app, run a command in Obsidian with a hotkey, and it's marked as complete in your Obsidian notes. Likewise, mark a task as done in Obsidian, and it's checked off in the Todoist app too. Whether you're doing research, making an outline for a big project, or writing, this plugin is perfect for jotting down tasks in context as they come up without having to switch to another app.
The Todoist Tasks plugin will be released on the Club MacStories member downloads page later today.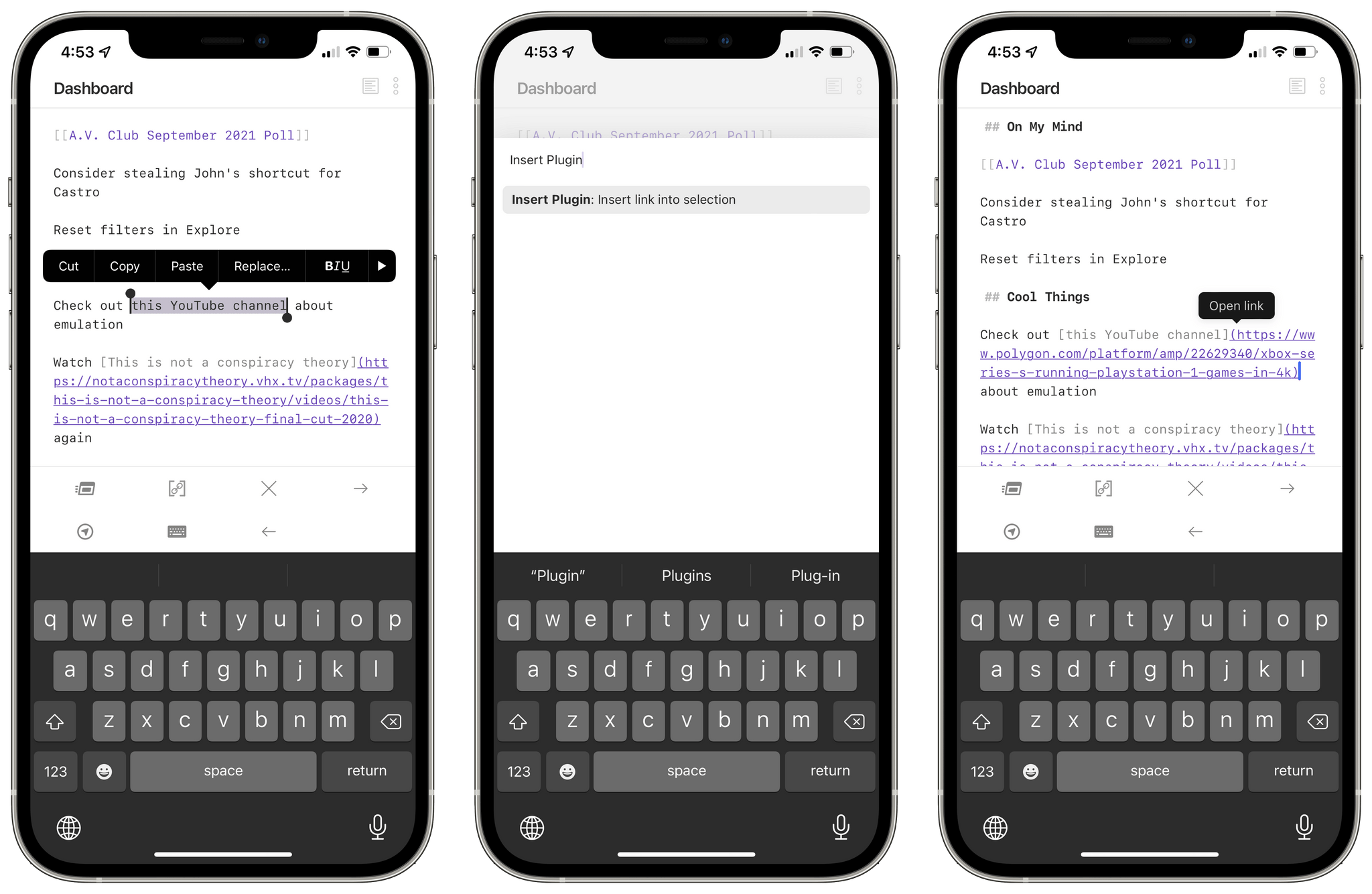 The second plugin is called Markdown Insert, and it intelligently inserts links and image links into a document based on what's on your clipboard with a single keyboard shortcut. Markdown Insert is the sort of plugin that pays small efficiency dividends each time it's used, which add up to big gains over time, taking a multi-step process and reducing it to a single keyboard shortcut.
The Markdown Insert plugin will be released on the Club MacStories member downloads page on Tuesday, September 21st.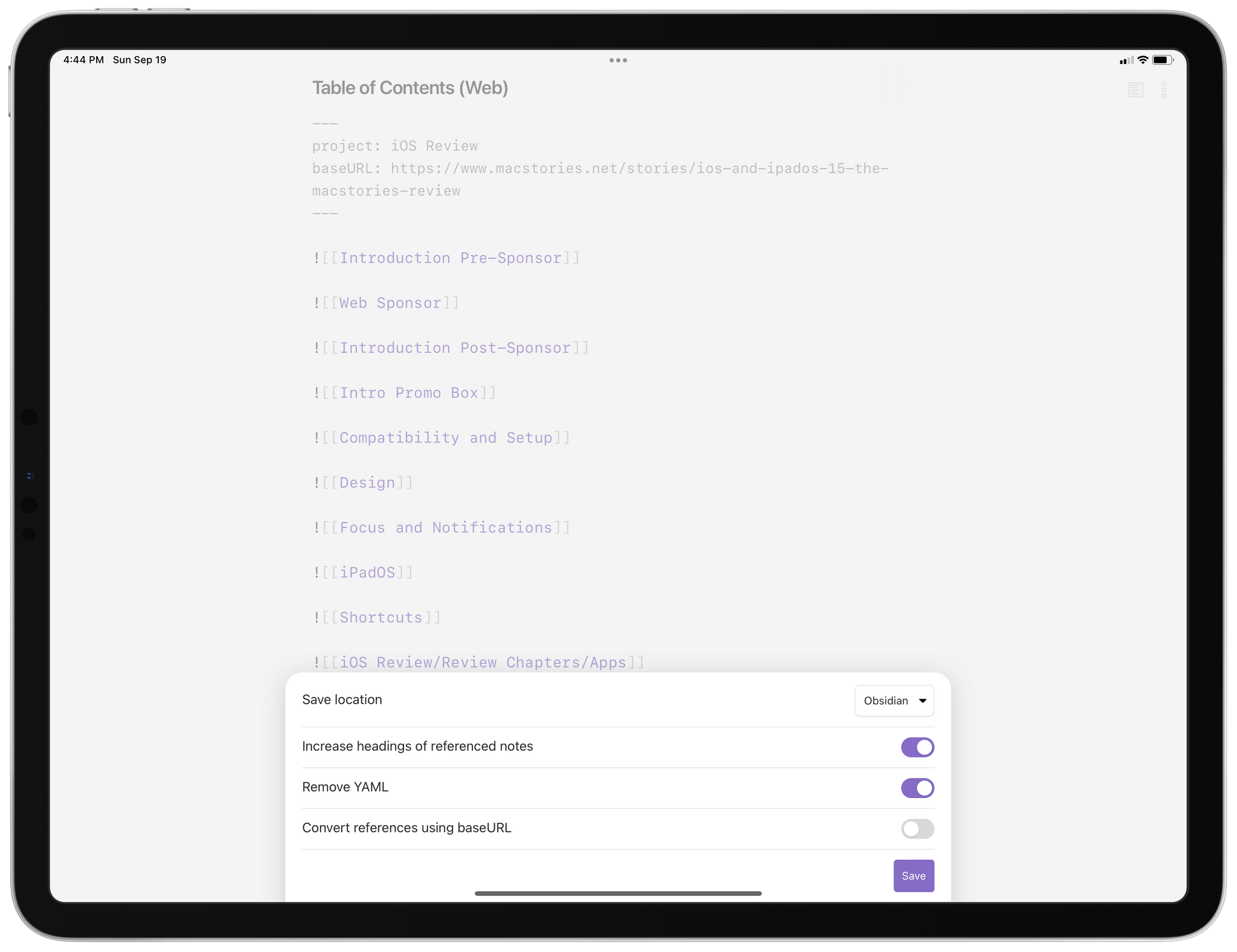 The third Obsidian plugin is perfect for longform writing. Export Markdown with Embeds is a highly customizable plugin that lets you compile a single Markdown document from multiple Markdown files, even if they include multiple levels of nested note embeds. Note embedding is one of Obsidian's strengths. Using simple linking syntax, Obsidian lets you reference one Markdown document inside another. Export Markdown with Embeds parses a group of notes and intelligently imports all linked documents compiling a single Markdown file. The plugin allows you to work on a longer project in separate, more manageable chunks that the plugin compiles whenever you need the final single-file version.
The Export Markdown with Embeds plugin will be released on the Club MacStories member downloads page Wednesday, September 22nd.
Highlights Mobile Safari Web Extension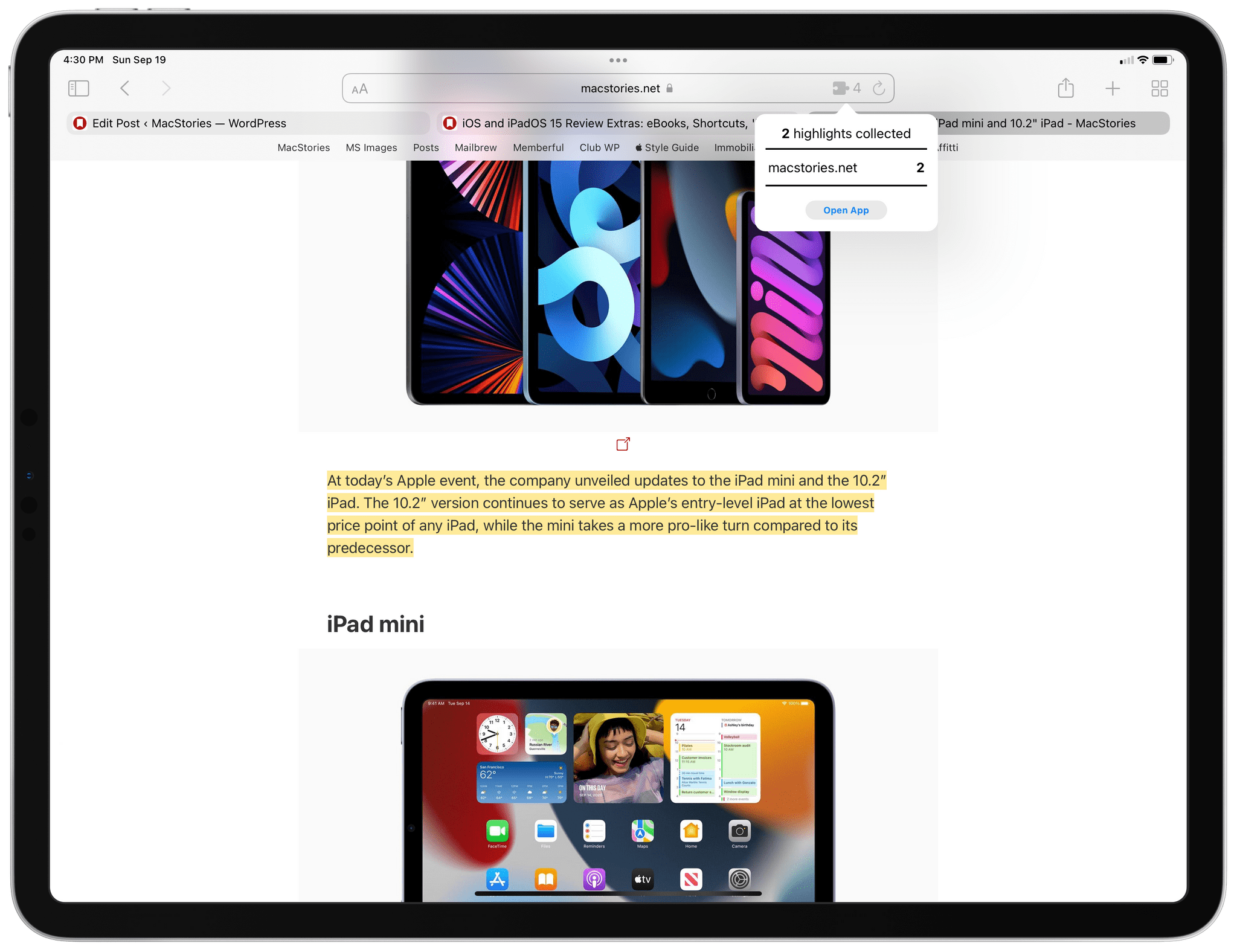 Finally, Finn also created a Safari extension for iOS and iPadOS called Highlights that will be part of the Beta Beat channel in the Club MacStories+ Discord community. Highlight the text on any website, tap or click the extension's icon in the address bar, and the selected text is highlighted on the page and the text copied into the Highlights app. From the app, you can copy a Markdown version of the text highlighted along with the linked title of the webpage. Members of the Club MacStories+ Discord can join Finn to talk about the app and provide feedback as he works on adding additional functionality.
The Highlights TestFlight beta is available in the #beta-beat channel of the Club MacStories+ Discord now.
AppStories Live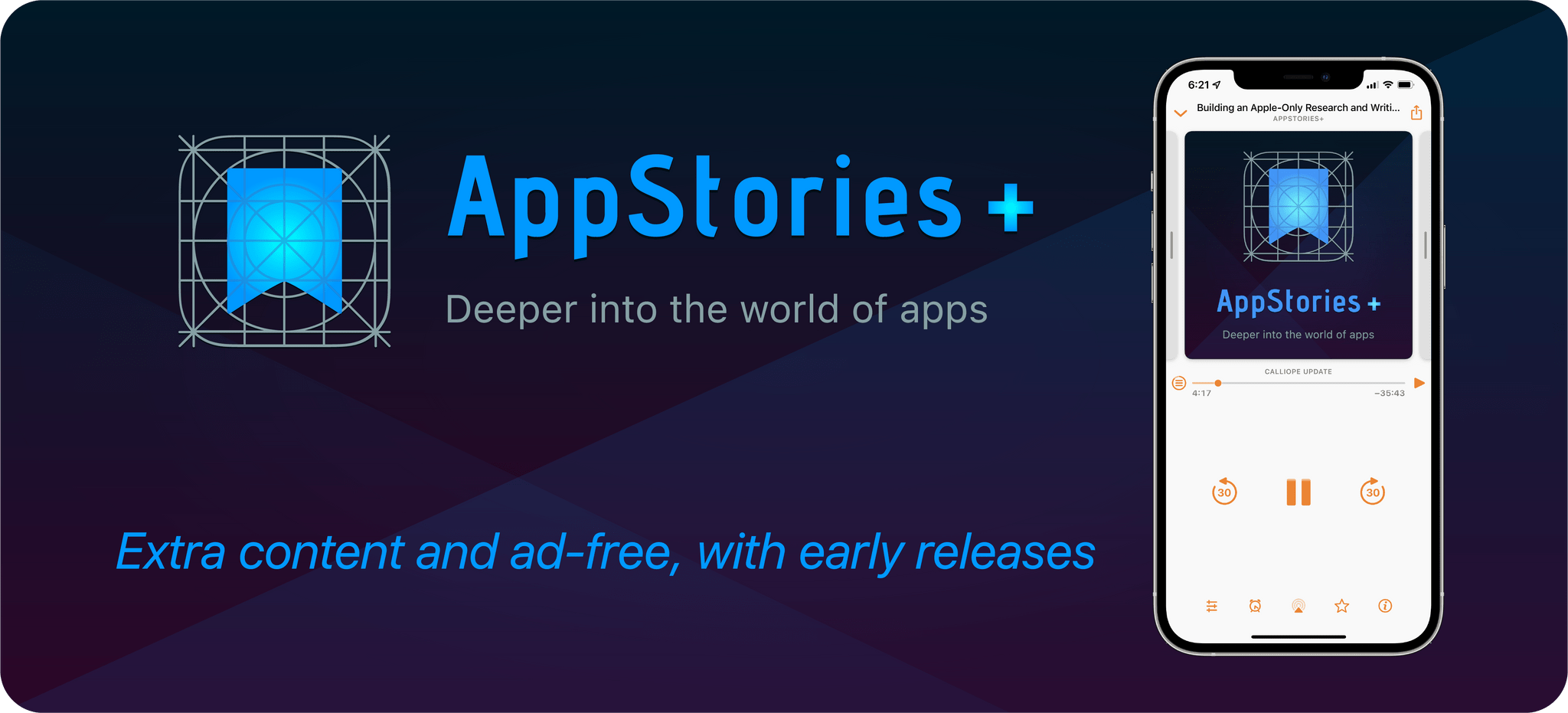 Later today, at 5:30 PM Eastern US time, we'll be recording AppStories live in the Club MacStories+ Discord. The episode will be a deep dive into Federico's review and a chance to listen in on a show that we don't typically record live.
I always enjoy making this episode because it gives me a chance to quiz Federico on the big picture themes of iOS and iPadOS and dig into the finer details of what the updates make possible. The Audio Town Halls we've done in the Club MacStories+ Discord community have been a lot of fun for us and a hit with the Discord community, so we're looking forward to letting people listen in on AppStories before it's released publicly.
---
You can read more about Club MacStories+ and Club Premier, then sign up or upgrade your account using the buttons below:
Join Club MacStories+:
Join Club Premier:
---
This week is the culmination of months of work by Federico, made more complicated this year by the simultaneous launch of Club MacStories+, Club Premier, and AppStories+. Every year we try to make it extra special for readers of the site and Club members who want even more of the iOS, iPadOS, Mac, and Watch coverage that we're known for. Thanks as always for reading MacStories and a special thanks to our Club members who help us continue to do what we love.