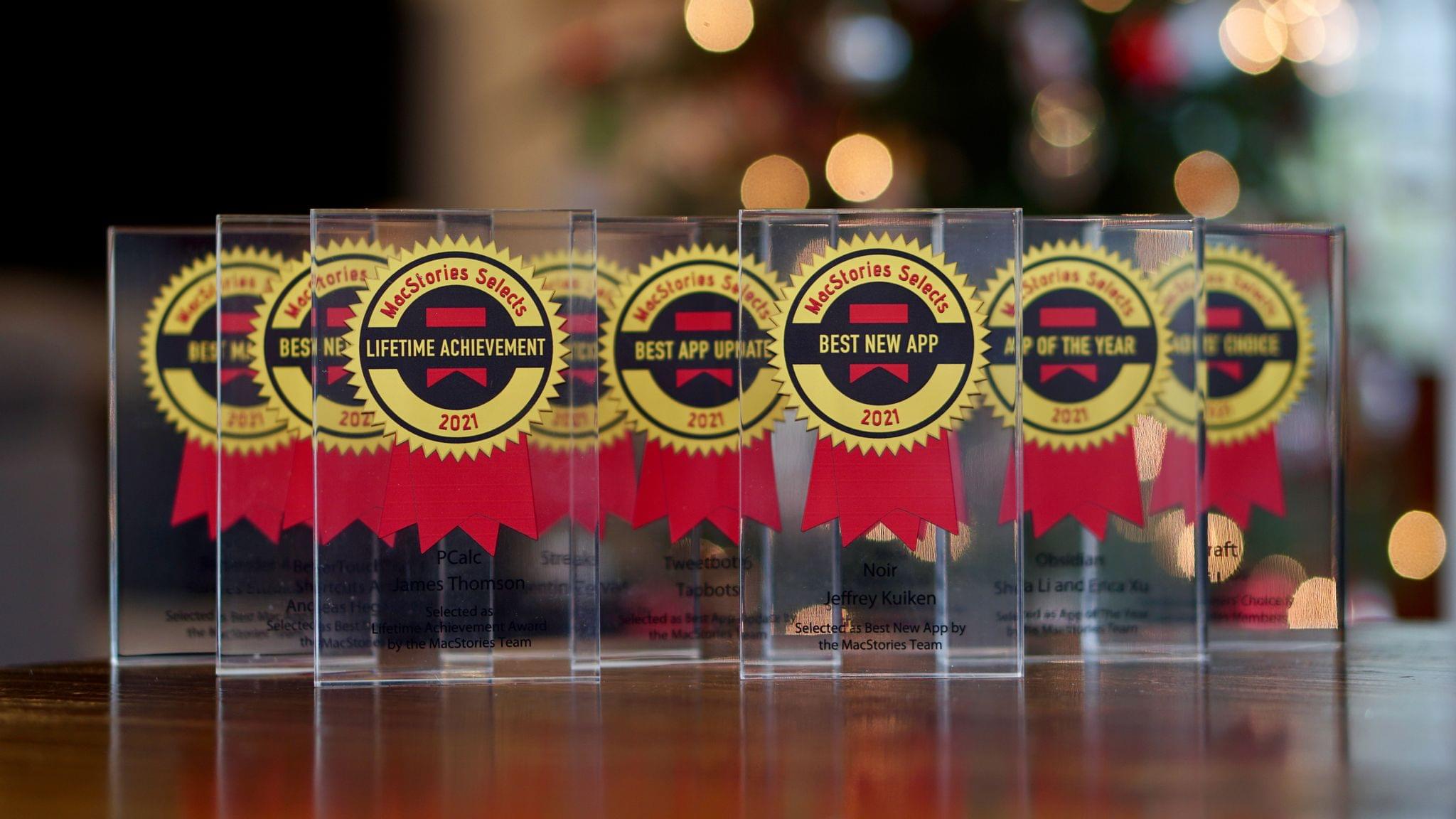 Soon, we'll announce the fifth annual MacStories Selects Awards, honoring our favorite apps in a wide variety of categories. Winners will receive a physical MacStories Selects award designed by MacStories' own Silvia Gatta. As with last year, awards will be selected in the following categories:
App of the Year
Best New App
Best App Update
Best New Feature
Best Design
Best Watch App
Best Mac App
We'll also be conferring two special awards:
the Readers' Choice Award
the Lifetime Achievement Award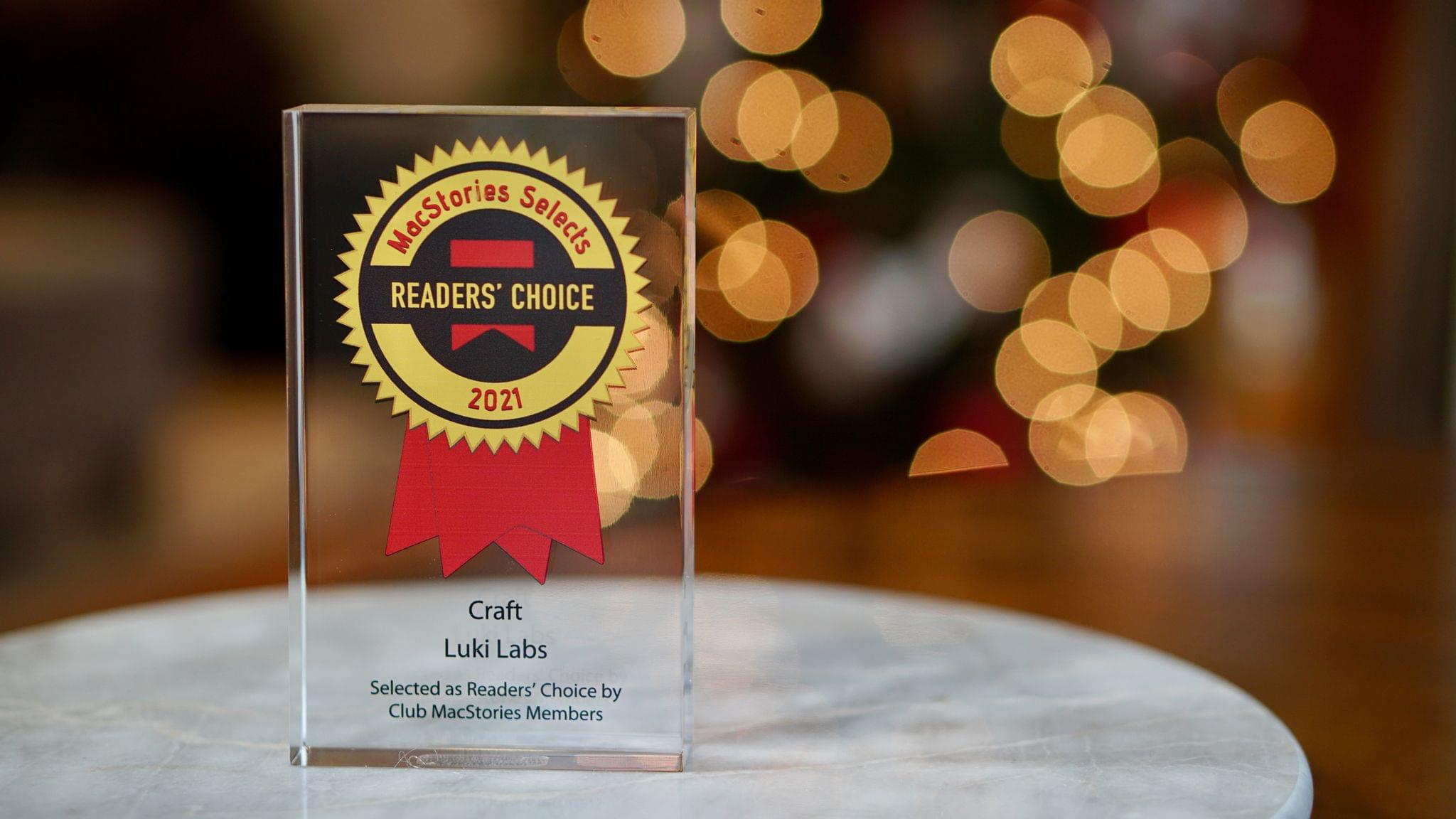 The Readers' Choice Award is nominated by Club MacStories members and chosen by Club MacStories+ and Club Premier members. A link to the nomination form and details about which apps are eligible for the award will be available in this Friday's issue of MacStories Weekly right at the beginning of the issue. Nominations will be accepted until Noon Eastern US time on Sunday, November 20th.
After nominations close, we'll tally the submissions and open voting on the top five nominees to Club MacStories+ and Club Premier members via our Discord community. Voting will conclude at Noon Eastern US time on Tuesday, November 22nd.
For more details on Club MacStories, please visit plus.club.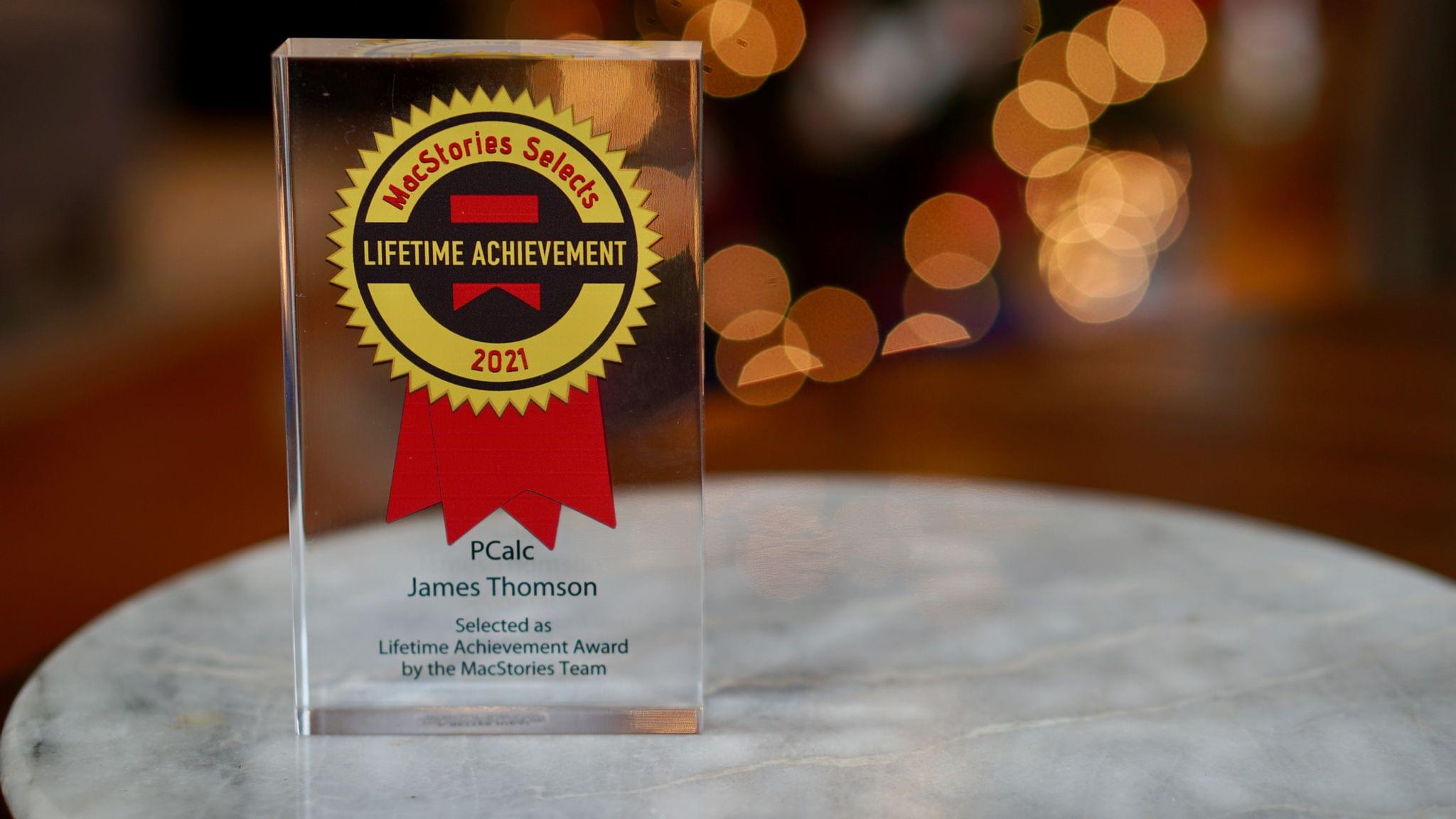 We'll also be selecting a Lifetime Achievement Award to recognize an app that has had an important impact on the world of apps. We'll be choosing an app beloved by users and inspiring to developers, which has left its mark on the App Store's history.
Every year, we use hundreds of terrific apps. MacStories Selects is our way to call out a handful of our absolute favorites that are shining examples of the best apps on Apple's platforms.
We look forward to sharing our selections and our Club members' pick with you in December.