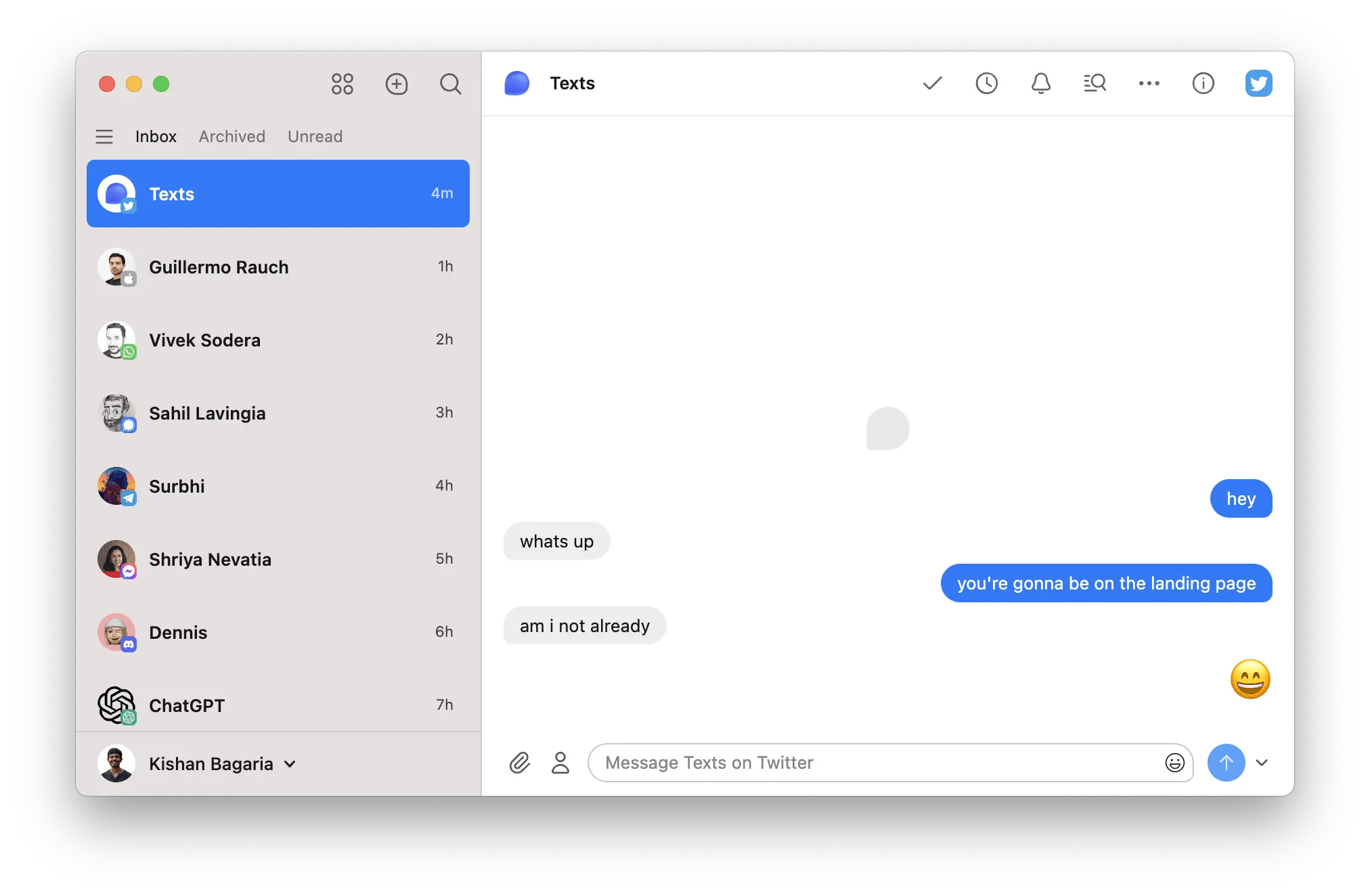 Today, Automattic acquired Texts, a startup that's been building a one-stop destination for managing your many chat and messaging apps in one place.
Automattic, which runs blogging platform WordPress.com and Tumblr, has been acquiring a growing list of companies in recent years, including the makers of apps like Day One and Pocket Casts. The company's latest purchase marks its first foray into messaging.
Texts is a paid service that allows users to send and receive messages on several platforms, including iMessage, WhatsApp, Telegram, Signal, Messenger, Twitter, Instagram, LinkedIn, Slack, and Discord DMs, from a single app. There are other companies, like Beeper, attempting something similar using the open-source protocol Matrix, but Texts is a little different. It has developed its own technology stack for handling messages from multiple services that the company says doesn't require it to send them across its servers and is end-to-end encrypted. Instead, Texts sends messages directly from one of its supported messaging platforms to another. Currently, Texts is available on the Mac, Windows, and Linux, with an iOS app under development and Android on the company's roadmap too.
I had a chance to speak with Automattic CEO Matt Mullenweg about the acquisition, and it was clear from our conversation that he views it as a natural next step in the company's support of open web platforms. It's also a great fit with WordPress.org and Tumblr's embrace of the ActivityPub protocol, which powers Mastodon and other federated social networks.
With the list of companies that offer some sort of siloed messaging that doesn't interoperate with any others continuing to grow, I imagine the demand for a service like Texts' is only going to grow over time. Backed by Automattic, Texts should have the resources to bring interoperability to more messaging services and grow its support for additional OSes more quickly, making it more competitive in what I expect will become an increasingly competitive market as lawmakers and regulators continue to put pressure on tech companies to make their messaging platforms more open.