This week on AppStories, we cover Apple's controversial App Store advertising moves before going in-depth on my macOS Ventura review to discuss Stage Manager, System Settings, and Shortcuts.
Sponsored by:
---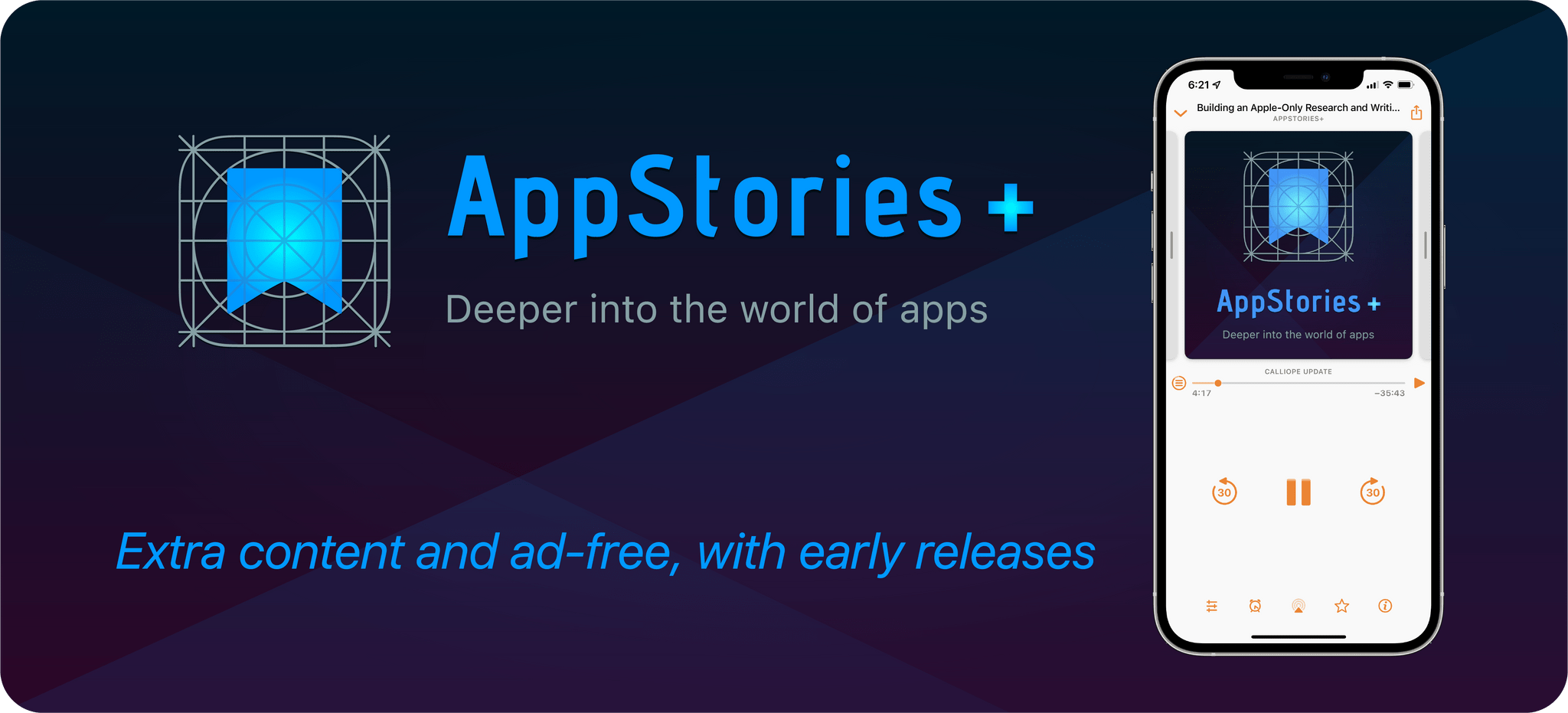 On AppStories+, I explain the unique challenges of finishing this year's macOS review and some of the tools I used in the process.
We deliver AppStories+ to subscribers with bonus content, ad-free, and at a high bitrate early every week.
To learn more about the benefits included with an AppStories+ subscription, visit our Plans page, or read the AppStories+ FAQ.