This week on AppStories, John and Alex tackle their watchOS 9 wishes and then Federico and John are joined by Myke Hurley to consider what they'd like to see added to tvOS 16.
Sponsored by:
Sourcegraph: Universal Code Search. Move fast, even in big codebases. Try it now.
Instabug: Empower mobile teams to monitor, prioritize, and debug performance and stability issues and ship better mobile apps.
---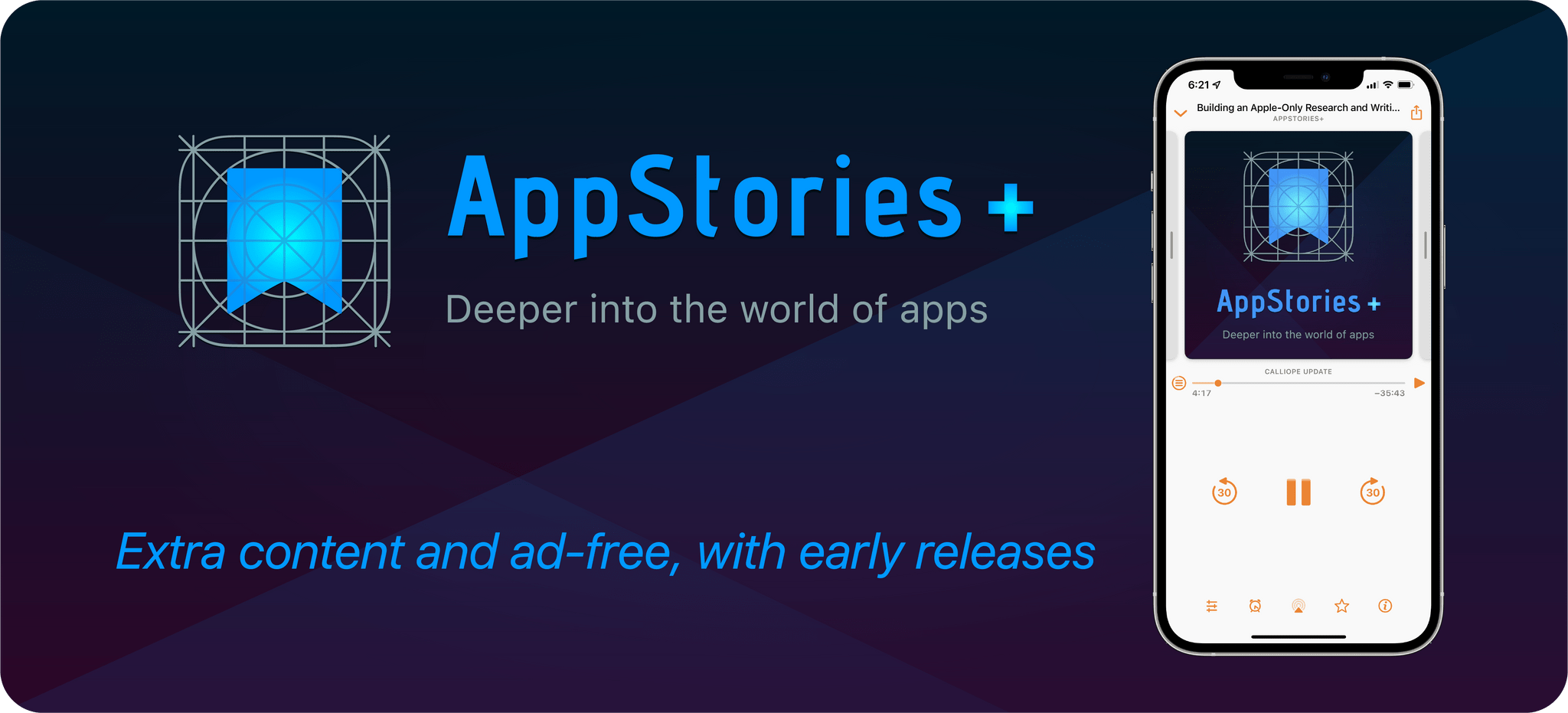 On AppStories+, John and Alex swap tornado stories before Alex explains some of the ways Calliope, the collection of backend technologies that run Club MacStories, was adapted to run the Automation April.
We deliver AppStories+ to subscribers with bonus content, ad-free, and at a high bitrate early every week.
To learn more about the benefits included with an AppStories+ subscription, visit our Plans page, or read the AppStories+ FAQ.