This week on AppStories, John interviews Federico about his iOS and iPadOS 15 review live in the Club MacStories+ Discord community, covering the challenges of writing this year's review, Focus mode, Safari changes, Shortcuts, Live Text, the Shelf, listener questions, and more.
---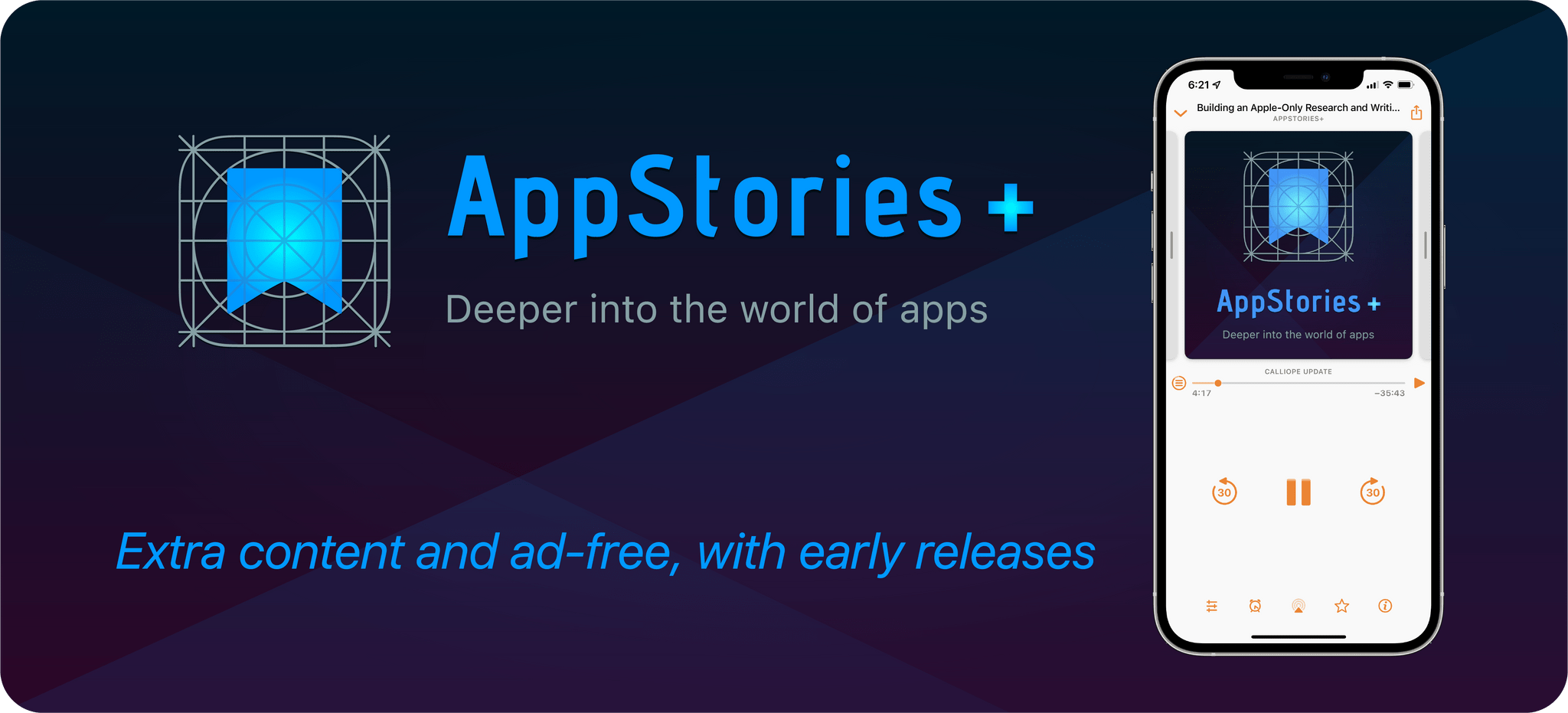 On AppStories+, Federico shares what review day is like and how he deals with negativity, John covers MacStories' eBook production workflow, and Federico discovers an eBook reader that supports Quick Note and annotation.
We deliver AppStories+ to subscribers with bonus content, ad-free, and at a high bitrate early every week.
To learn more about the benefits included with an AppStories+ subscription, visit our Plans page, or read the AppStories+ FAQ.