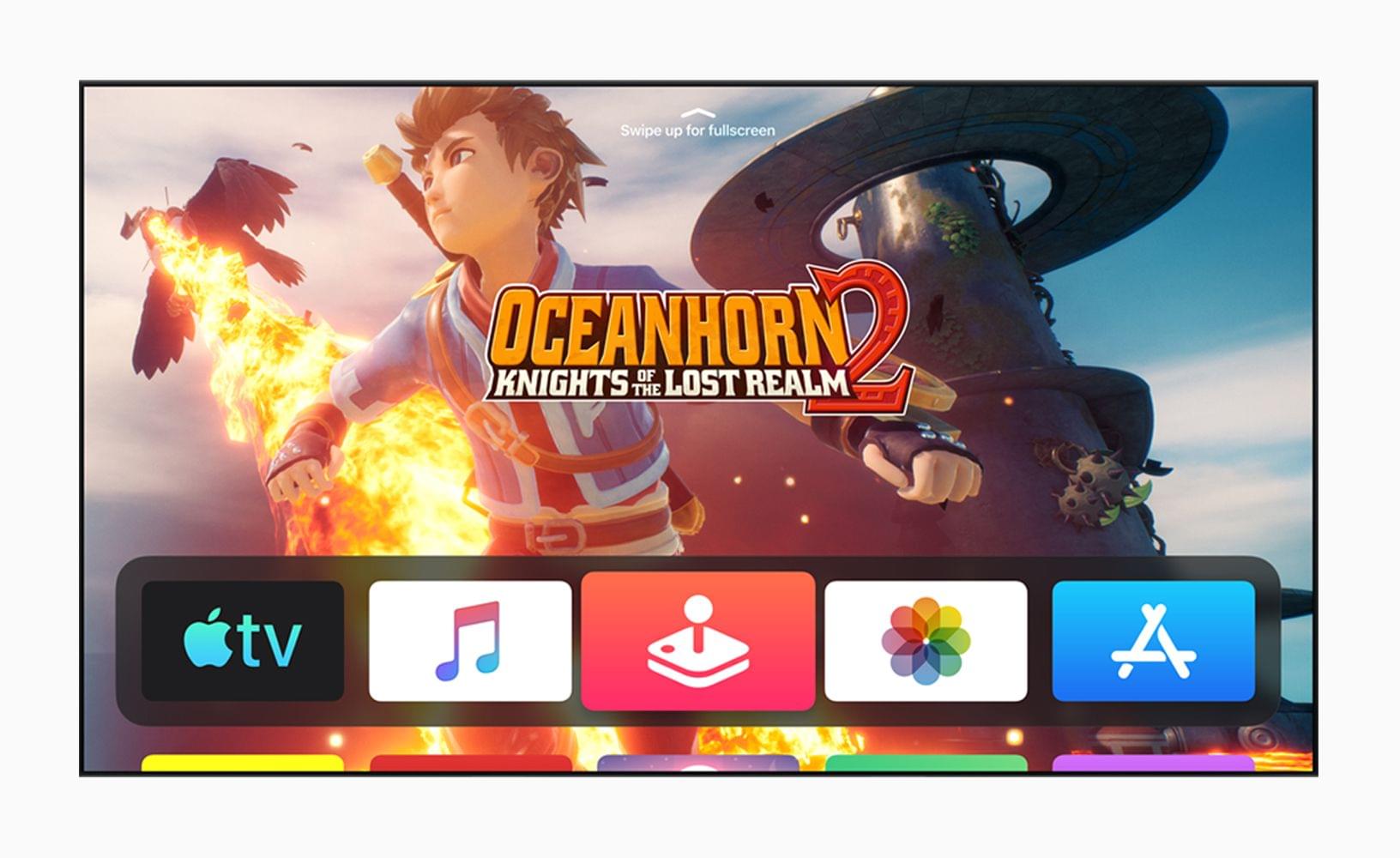 Jon Porter of The Verge rounds up recent discoveries about the new Apple TV 4K's Siri Remote. First reported by Digital Trends, the new Siri Remote lacks an accelerometer and gyroscope. As Porter explains:
The change means that the new Siri Remote won't work with certain Apple TV games that rely on motion controls. According to code in tvOS 14.5 seen by MacRumors, trying to play an incompatible game will lead to the following error message: "To play this game on your Apple TV, you need to connect the Apple TV Remote (1st generation) or a compatible PlayStation, Xbox or MFi controller."
On one level, the omission of the sensors in the new Siri Remote is surprising because it comes hard on the heels of an expansion of Apple Arcade's offerings on all platforms, including the Apple TV. Still, the original Siri Remote was never a good game controller. The button layout and diminutive size made it a poor substitute for a traditional game controller. The new Siri Remote is a little bigger than the former version, but I don't expect it would work any better as a controller.
With support for Microsoft and Sony controllers available since tvOS 13 and the addition of support for current-generation console controllers in tvOS 14.5, Apple has clearly made the decision that a purpose-built controller provides a better gaming experience. I just wish Apple would consider making its own controller with a fast, low latency connection like AirPods, which benefits from Apple's proprietary technology layer that sits on top of Bluetooth.