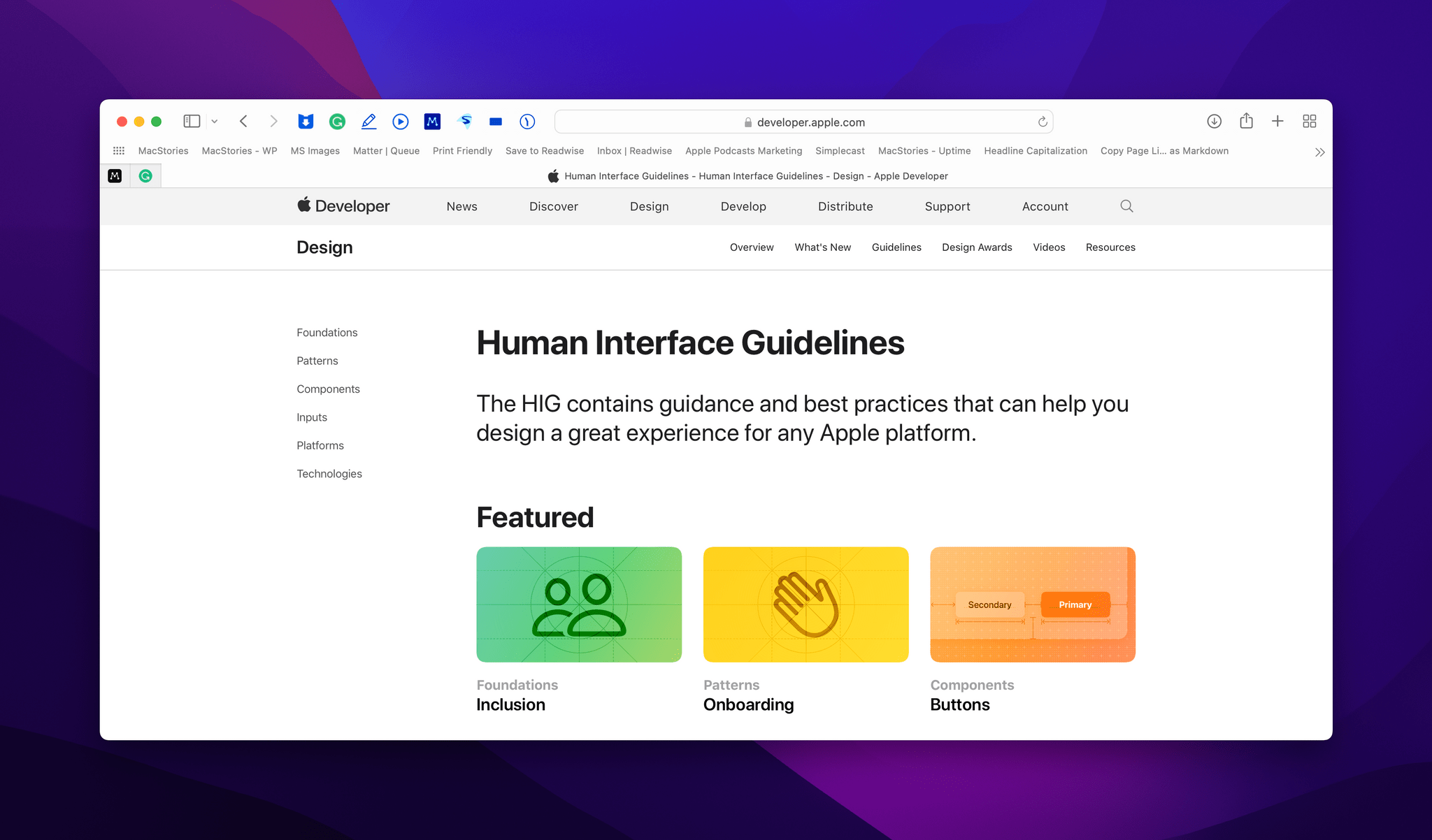 Apple's platforms have seen a lot of changes to their designs in the past few years, so it's not surprising that the company has released an extensive update to its Human Interface Guidelines. As Apple explains in a post on its Design website:
Apple's Human Interface Guidelines (HIG) is a comprehensive resource for designers and developers looking to create great experiences across Apple platforms. Now, it's been fully redesigned and refreshed to meet your needs — from your first sketch to the final pixel.
The web-based guide, which has been evolving since Apple's earliest days, is broken into six top-level categories: Foundations, Patterns, Components, Inputs, Platforms, and Technologies. There's a wealth of information in each section organized by subtopics and fully searchable, with quick links to designing for each OS too. Later this year, Apple will add change logs, which should make keeping up on the latest changes simple.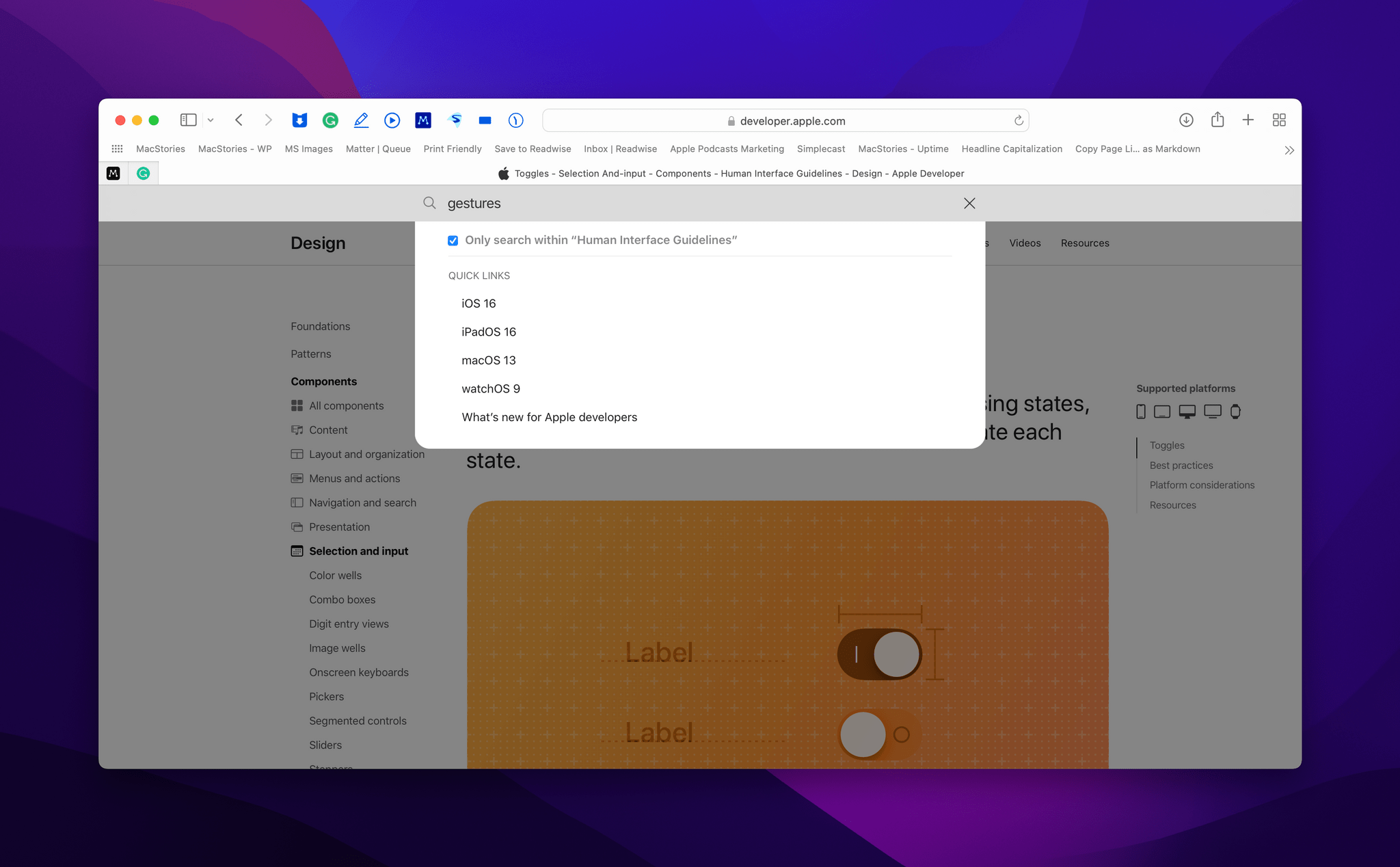 Browsing through the updated HIG, it's clear that a lot of work went into making it just as easy for designers and developers to find the specific information they need as it is to browse the guide's many topics. Of course, every topic is illustrated with examples, links to related topics, and cross-referenced with Apple's developer documentation too. Whether or not you build apps, if you're interested in design, the HIG is a great way to learn more about the design of the devices so many of us use every day.
---
You can follow all of our WWDC coverage through our WWDC 2022 hub or subscribe to the dedicated WWDC 2022 RSS feed.