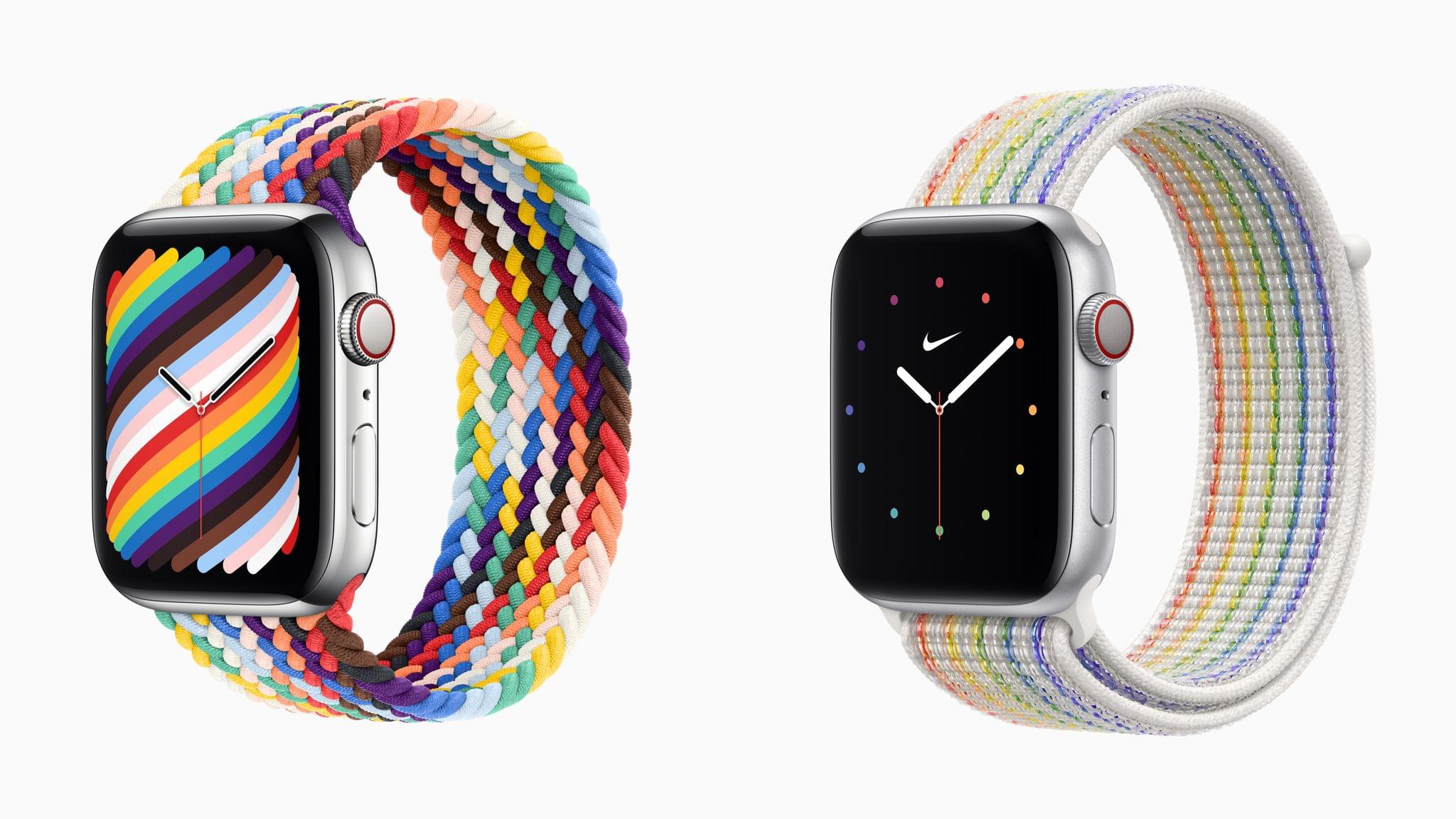 Apple has released two Pride Edition Apple Watch bands to coincide with International Day Against Homophobia, Transphobia, and Biphobia, which is today. The company also announced a new Pride watch face that coordinates with the colors of the new Pride Edition Braided Solo Loop band and will be released as part of a future watchOS update.
Apple explains in its press release that:
The Pride Edition Braided Solo Loop artfully weaves together the original rainbow colors with those drawn from various Pride flags to represent the breadth of diversity among LGBTQ+ experiences and the history of a movement that has spanned generations. Black and brown symbolize Black and Latinx communities, in addition to those who have passed away from or are living with HIV/AIDS, while light blue, pink, and white represent transgender and nonbinary individuals.
The Pride Edition Braided Solo Loop is available now on apple.com for $99.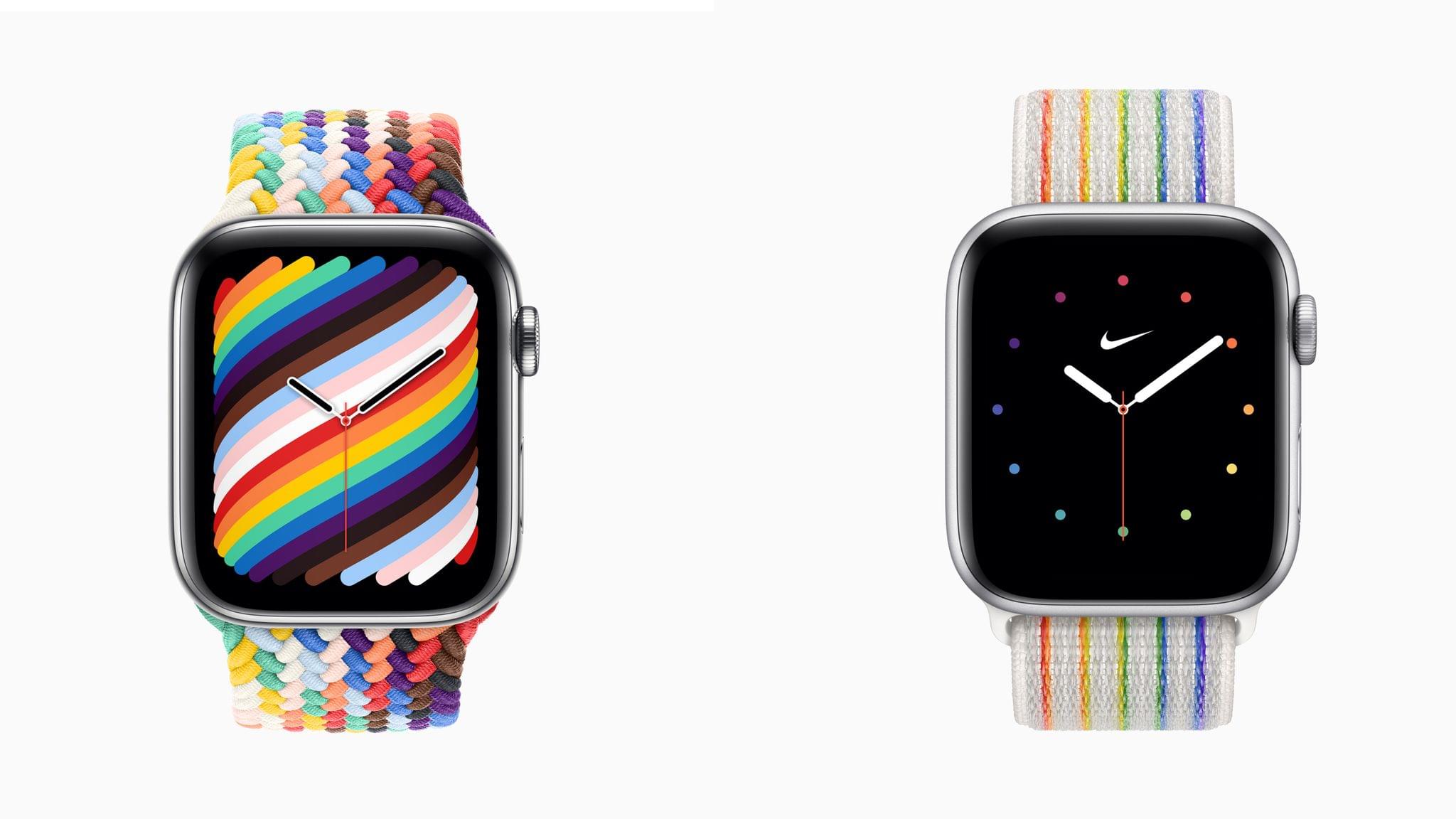 The company also released the Pride Edition Nike Sport Loop with the six colors of the original rainbow and reflective materials to enhance visibility when outdoors at night, which is $49 and available now.
This year's Pride bands also incorporate an App Clip in the packaging to make it easier for customers to add the coordinated Pride watch face.