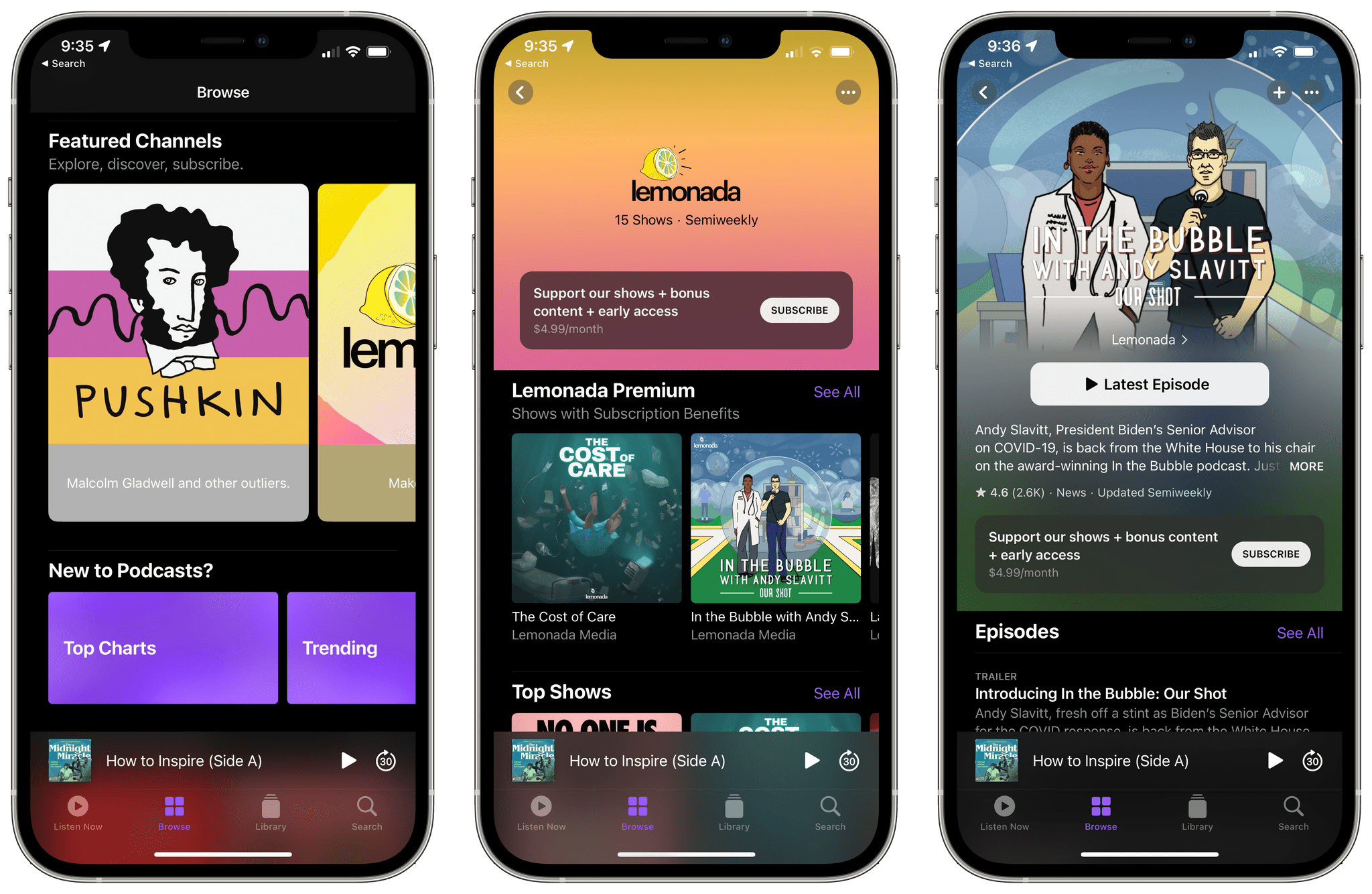 Podcast channels and subscriptions are now available as part of the new Apple Podcasts Subscriptions service first announced in April. As Apple explains in its press release:
…listeners in more than 170 countries and regions can purchase subscriptions for individual shows and groups of shows through channels, making it easy to support their favorite creators, enjoy new content, and unlock additional benefits such as ad-free listening and early access, directly on Apple Podcasts.
As we previously covered on MacStories, when a listener subscribes to a show, the page in the Apple Podcasts app is updated with subscriber content and a badge confirming for the listener that they've subscribed. Channels, which are collections of subscription-based and free podcasts, are incorporated into Apple Podcasts' search, recommendation, and sharing functionality. After a listener has subscribed to two or more channels, a new row called 'My Channels' appears in the Listen Now tab to facilitate browsing them.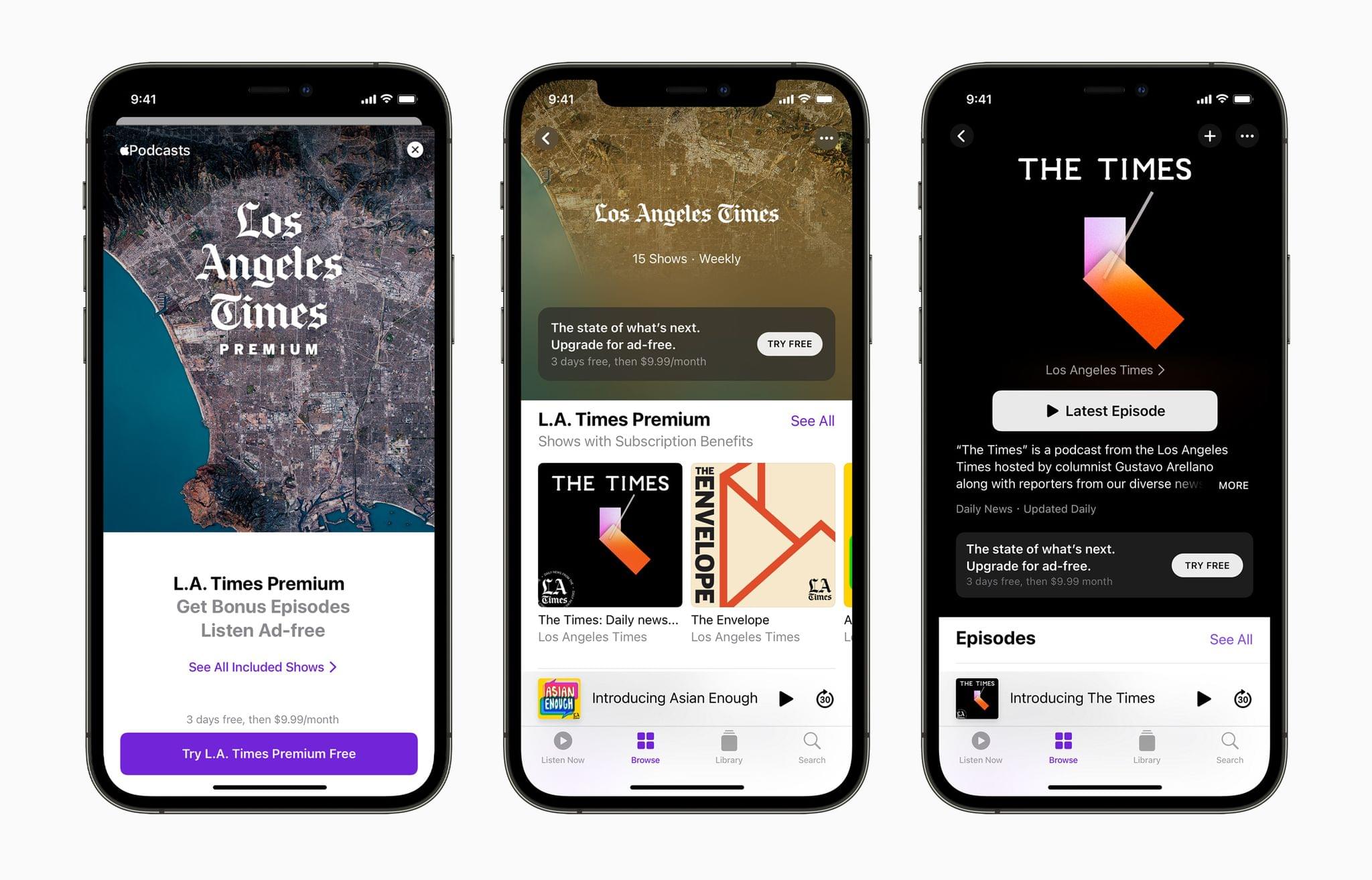 The company's press release spotlights a long list of shows that are participating in Apple Podcasts Subscriptions. There's a wide variety of podcasts represented, which makes the press release a good place to start if you're looking for a channel or subscription to explore. Of course, channels and subscriptions are front-and-center in the Podcasts app too, and I've found it easy to find and understand what shows offer.