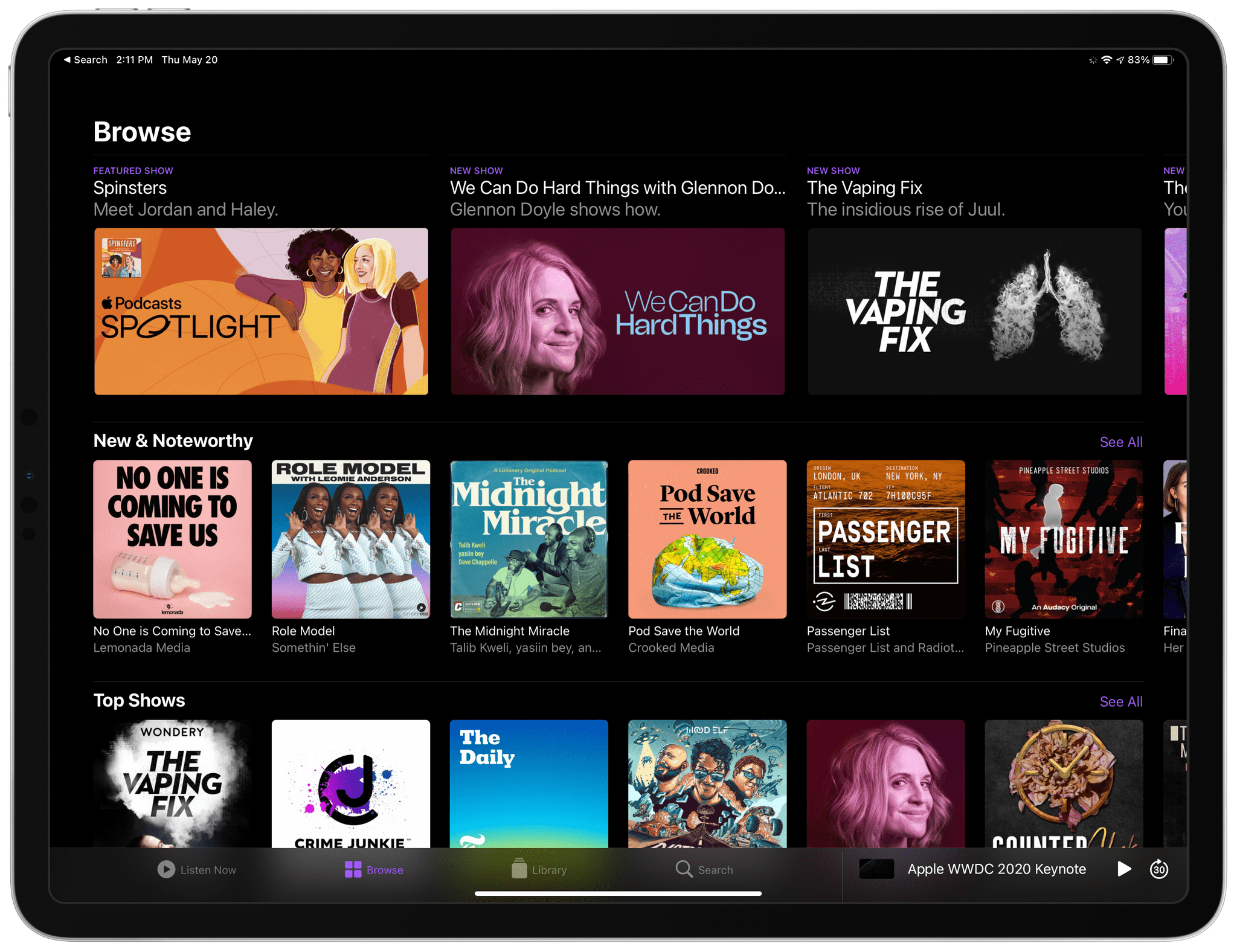 Apple's Podcasts Subscriptions service is coming soon, and today, the company debuted an affiliate program to help spread the word about the shows that participate in it. As we previously reported, the subscription program will allow podcasters to offer paid versions of their shows. Podcasters can offer paid-only shows or enhanced versions of free shows that add a combination of bonus features, like extended, ad-free, and early-release episodes.
Today's announcement adds Podcasts Subscriptions to Apple's existing affiliate programs for iTunes Store content as well as Apple Music, TV+, New+, and Books subscriptions and content. If you apply to the program and are accepted, you'll be given a token that identifies your affiliate account when you publish a link to a paid podcast. When someone subscribes to a show using your link, you'll earn a 50% commission on the first month's subscription fee for any subscriptions signed up within a 30-day window. For example, the new program would mean a $5 payout for a user who signed up for a $10/month subscription. The affiliate program is available to podcaster's offering shows for subscriptions, adding another way for them to earn money from their shows.
With the exception of apps, which were removed from Apple's affiliate program in 2018, Apple now offers an affiliate program for all of the subscriptions and content it sells. The success of the App Store ultimately made that affiliate program unnecessary for Apple to continue. However, as a new service, it makes a lot of sense to introduce an affiliate program for Podcasts Subscriptions to help raise its profile among consumers.