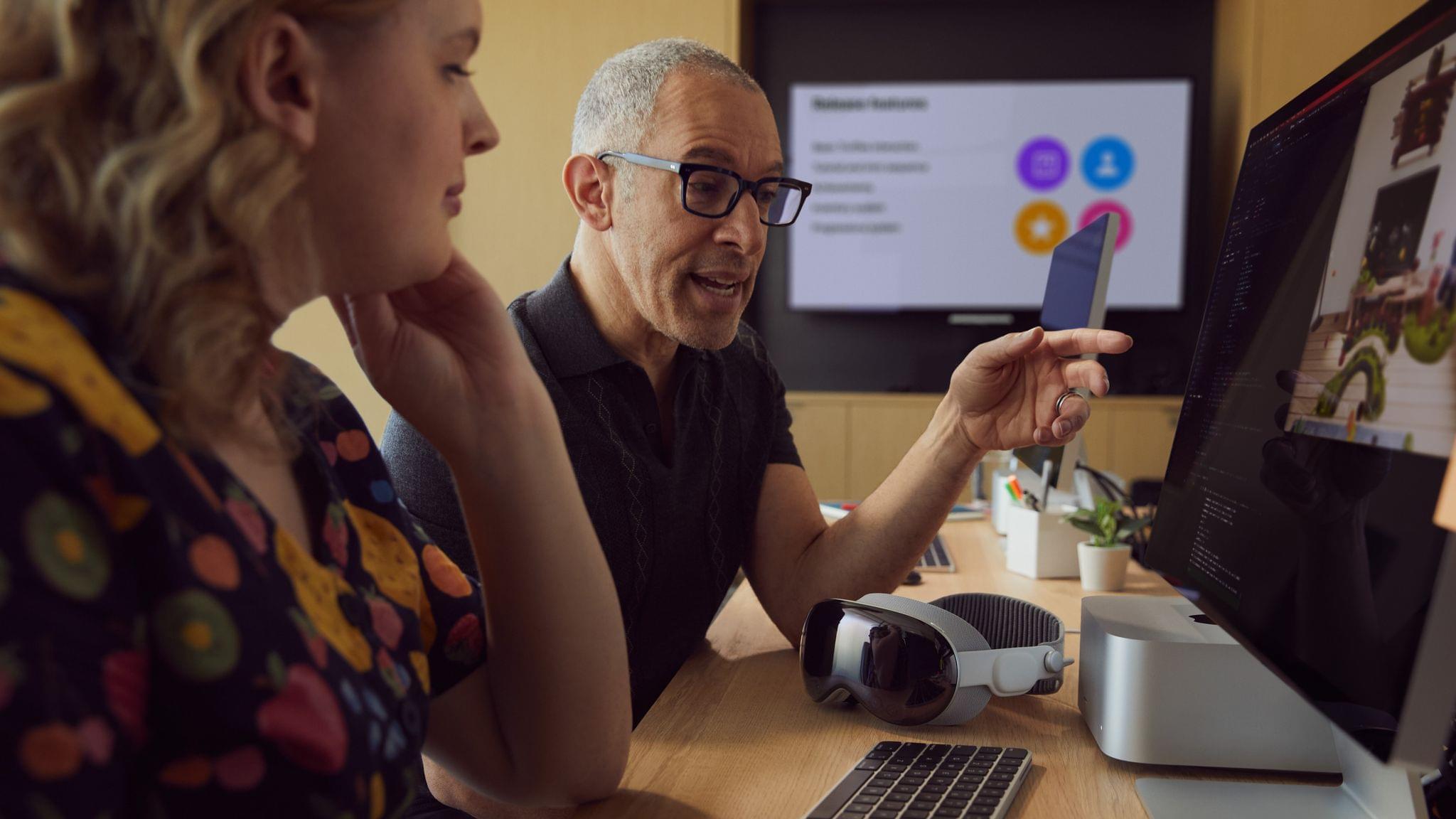 As previously announced at WWDC, Apple today rolled out more details on three programs it has created for helping developers build apps for Vision Pro.
Developers will be able to submit their visionOS, iPadOS, and iOS apps for Vision Pro compatibility evaluations. Apple has included a checklist of steps developers should follow before submitting their apps. Once an app is ready, it can be submitted and will be tested on Vision Pro hardware, after which Apple says:
We'll send you the evaluation results, along with any relevant screen captures or crash logs.
The second option is to apply to attend a lab in Cupertino, London, Munich, Shanghai, Singapore, or Tokyo. The labs are self-directed testing sites with Apple employees on hand to help with setup and troubleshooting.
Finally, developers can apply to borrow Vision Pro developer kit from Apple. The hardware loans also come with the following:
Help setting up the device and onboarding.
Check-ins with Apple experts for UI design and development guidance, and help refining your app.
Two additional code-level support requests, so you can troubleshoot any issues with your code.
All three programs are open now, so if you're working on an app for Apple Vision Pro, you can start submitting compatibility evaluation requests and apply for a lab or developer kit today.