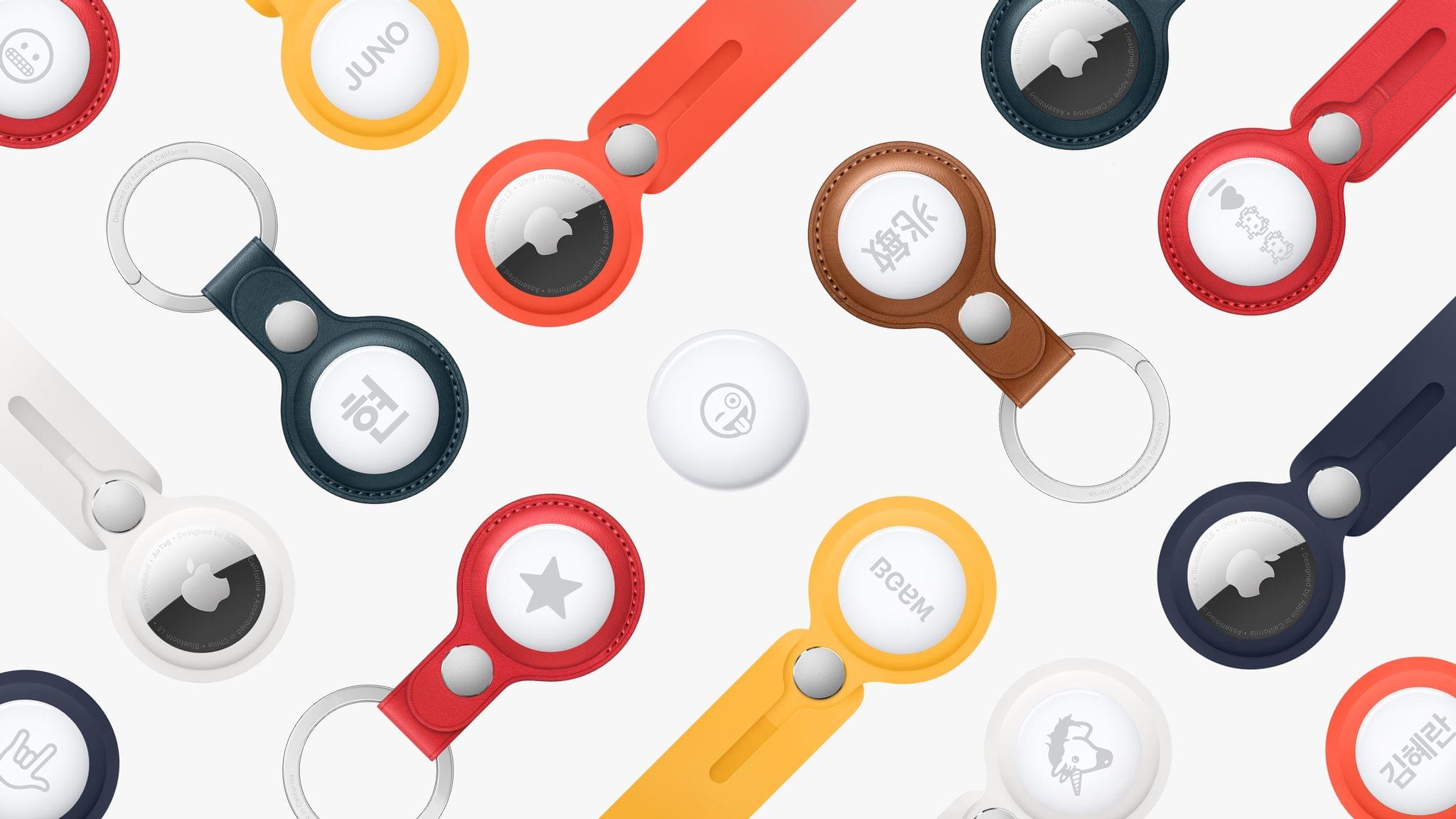 AirTags, which Apple announced on Tuesday, will go on sale tomorrow, April 23rd with deliveries beginning a week later on April 30th. Apple provided the tiny item-tracking device to several YouTubers and reviewers, and embargoes have lifted.
Here's a rundown of the early reviews of AirTags along with coverage of the new purple iPhone 12:
Matthew Panzarino, TechCrunch's editor-in-chief, says AirTags work as advertised, pointing out that:
The precision finding feature enabled by the U1 chip works as a solid example of utility-driven augmented reality, popping up a virtual arrow and other visual identifiers on the screen to make finding a tag quicker.
Panzarino also digs into all the privacy edge cases that Apple has accounted for in his review and shows off some of Apple's AirTag accessories and what an AirTag looks like disassembled.
Dieter Bohn at The Verge tested AirTags by giving one to a colleague and tracking him down using the Find My network:
After a half-hour of walking around, I finally found him. He was standing on a street corner with no foot traffic whatsoever, which meant that the intermittent signals I got detailing his location came from a couple of iPhones in cars that were driving by.

That's impressive.
As Bohn and other reviewers note, however, both sides of the AirTags are prone to scratching:
Here's the scuffs and scratches on an AirTag after a few hours of handling. I don't think we did anything excessive here either. I mean it's not a huge deal that this happens but it's still pretty weird! pic.twitter.com/kkD2A6OhCn

— Dieter Bohn (@backlon) April 22, 2021
The Verge has a short story and gallery of photos featuring the new purple iPhone 12.
Several video reviews were also released today highlighting the AirTags and the purple iPhone 12, which are embedded after the break.