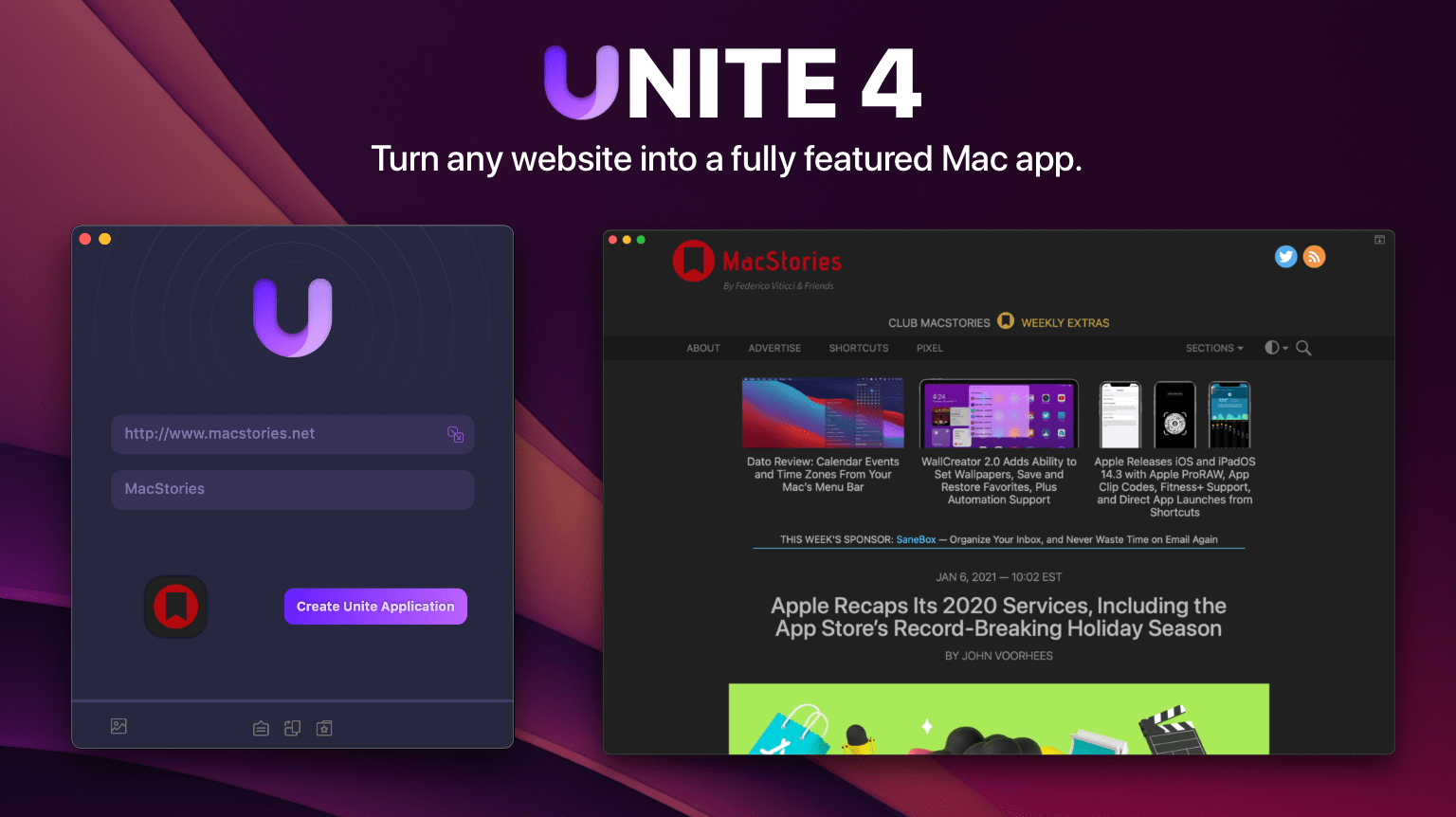 Are you tired of juggling multiple browser tabs while working on your Mac? Unite 4 for macOS revolutionizes your browsing experience by allowing you to transform any website into a tailor-made app for your Mac. Leveraging a lightweight, WebKit-powered browser as a backend, Unite 4 enables you to effortlessly create isolated, customizable apps from any site.
Unite 4 offers a multitude of features and customization options, making it a fantastic alternative to resource-intensive Electron apps or lackluster Mac Catalyst implementations. The apps you create are simple to set up, fast, isolated from your other browsing activity, and only limited by your imagination.
Creating dedicated apps for your favorite streaming services like Netflix and Disney+
Conserving your laptop's battery by using Unite for Slack, Discord, and WhatsApp with full notification support
Utilizing AI tools such as ChatGPT and MidJourney alongside your other macOS apps
Streaming music through services like Apple Music or Spotify
Tuning into podcasts with Overcast
Organizing your notes in a dedicated Roam Research app
Never losing your Figma design work amidst a sea of Safari tabs
Restricting apps like Facebook from tracking you across sites
Browsing your Instagram feed
Monitoring your finances with Robinhood
This week only, MacStories readers can enjoy a 20% discount on Unite 4 by visiting bzgapps.com/macstories or using the promo code 'MacStories' at checkout.
Unite offers a 14-day free trial and is also available as part of a Setapp subscription.
Download Unite 4 today and transform your favorite websites into your favorite apps.
Our thanks to Unite 4 for sponsoring MacStories this week.