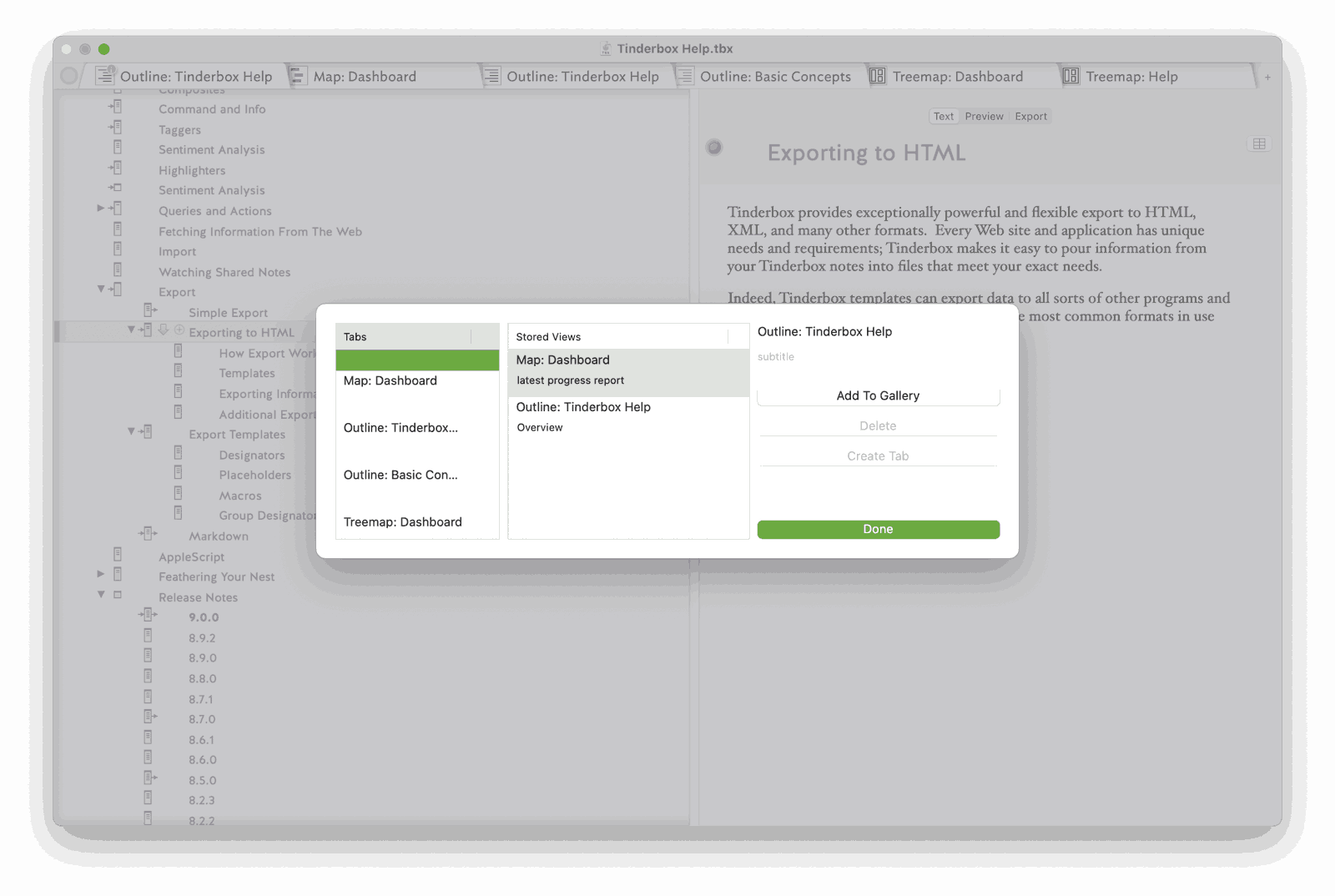 Tinderbox is a powerful Mac app that stores and organizes your notes, plans, and ideas, bringing order and insight to the vast amounts of information collected when you're working on a big project. Whether that's writing a book, creating course materials, planning a wedding, or just managing your day-to-day life, Tinderbox helps impose structure on your data to keep you organized and productive.
And now with Tinderbox 9, the app offers over 150 new features including a flexible command bar, smarter artificial intelligence, a built-in gallery for saving views, improved visualizations of your data, and a whole lot more. Tinderbox has unparalleled power to analyze, visualize, and understand your notes. The app is a favorite of researchers, writers, investigators, product managers, and teachers. That's because Tinderbox acts as a personal content assistant helping you discover connections and relationships between your notes that you might otherwise miss.
It's easy to get started by dragging connections between notes or use Tinderbox's wiki-like Ziplinks to link notes and ideas together. There are multiple ways to visualize your notes, too, including mind maps, outlines, word clouds, timelines, and dashboards. Each is a powerful way to gain new perspectives on your ideas.
Tinderbox also has agents and rules and employs powerful AI tools to automatically identify names and places, look up addresses, and even suggest links. Of course, the app integrates with DEVONthink, Scrivener, Bookends, Apple Notes, and more.
It has also never been easier to get started with Tinderbox. With more than 50 tutorial videos, ranging from "Creating your first notes" to "Organizing background research for architectural history" there's a wealth of video content available. Tinderbox has a vibrant, active community, too, which includes regular meetups that offer hands-on problem-solving for new and experienced users alike. You can learn more on the Tinderbox forum or watch past meetups on Vimeo.
So, download Tinderbox 9 today to try it for free, for the best way to visualize, analyze, and share your ideas.
Our thanks to Tinderbox for sponsoring MacStories this week.