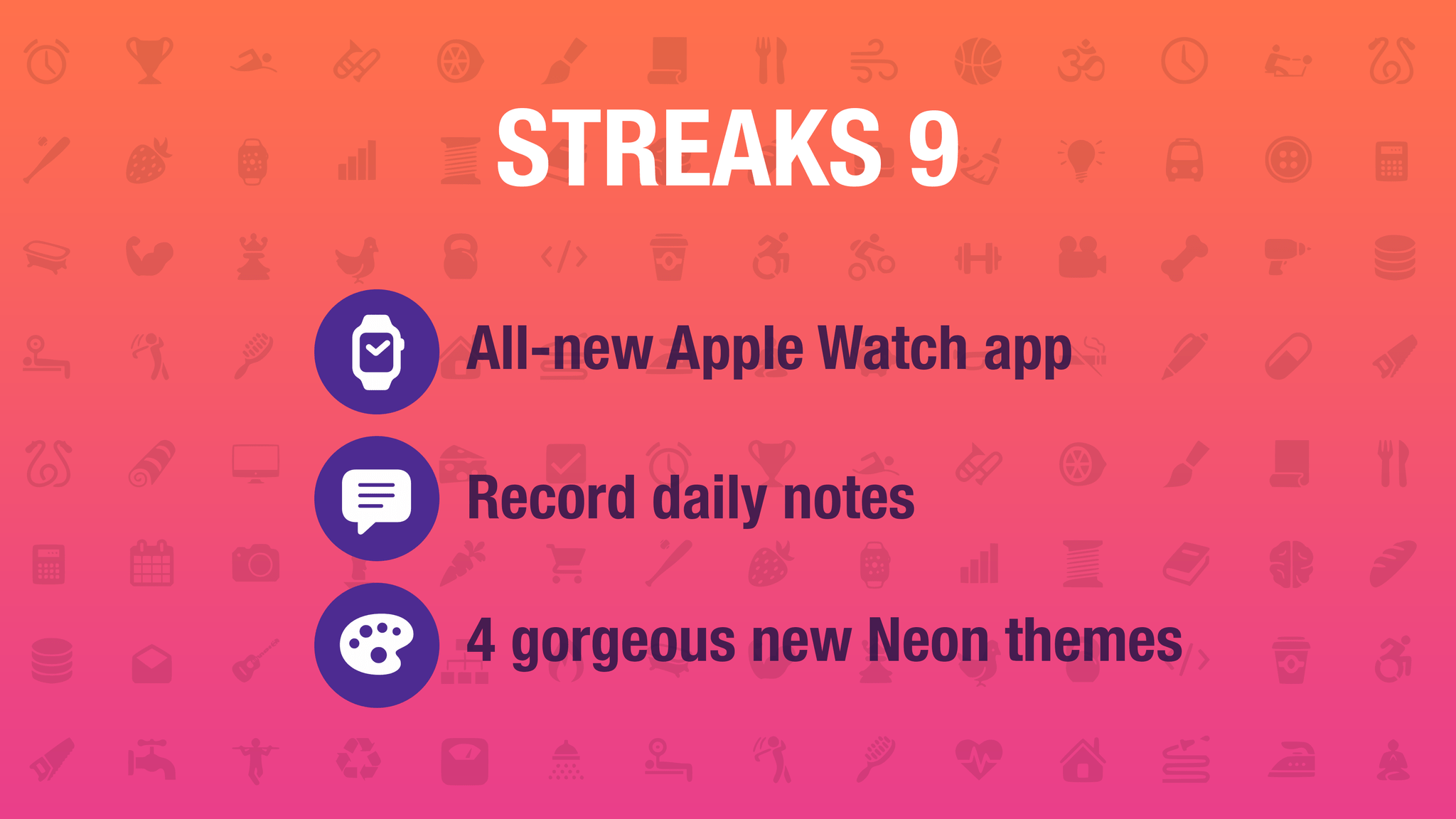 Streaks is one of the best-known habit-tracking apps on the App Store. In addition to linking to the Health app to help improve your health and wellbeing, you can use it for anything! Work, hobbies, exercise, timers, and more - it's extremely customizable.
We've just released Streaks 9 with some great new features:
Screen Time tasks that automatically monitor your device usage
An all-new Apple Watch app, now written in SwiftUI
You can now record daily notes with your tasks
New great-looking neon themes
Streaks has now been in the App Store for 8 years - if you haven't tried it before, or it's been a while since you used it, we hope you can check it out!
Our thanks to Streaks for sponsoring MacStories this week.