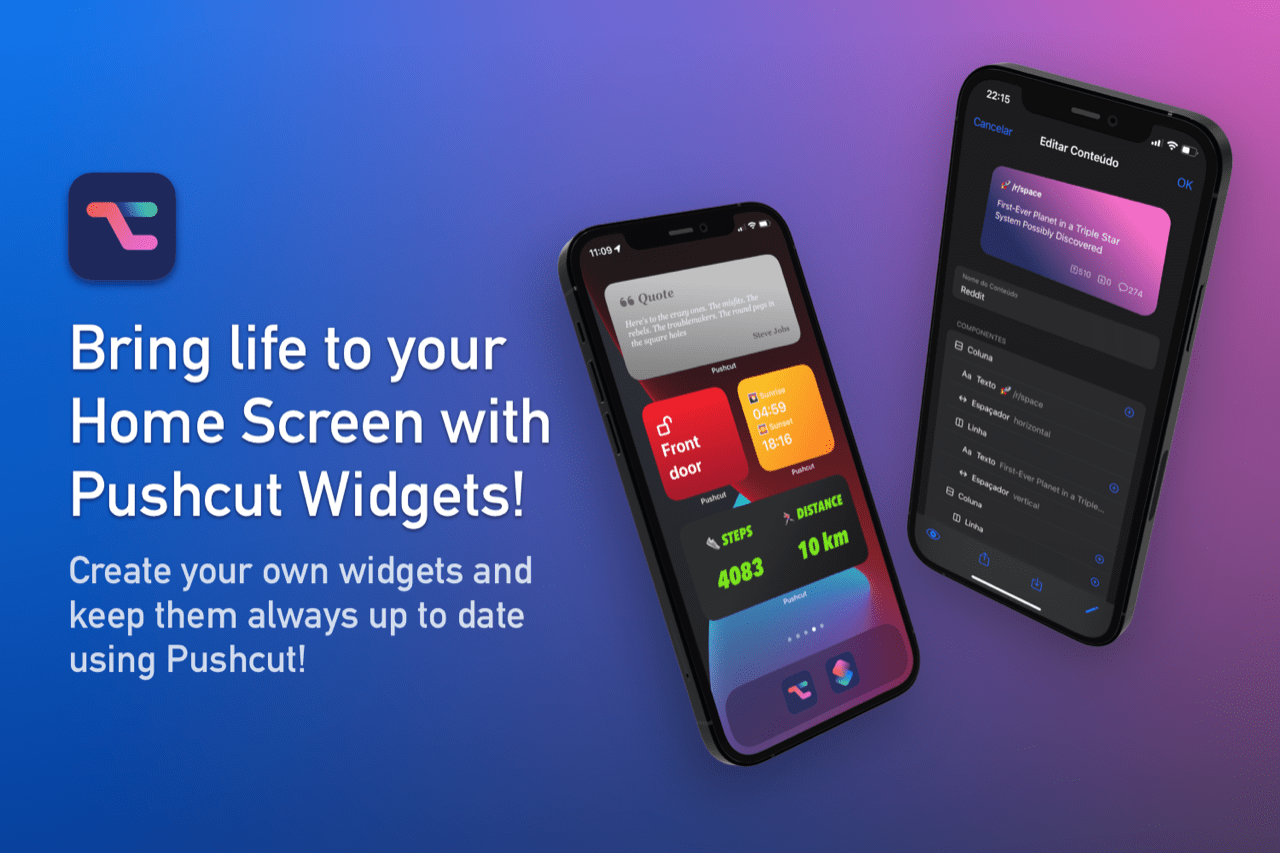 Pushcut, the one-of-a-kind iPhone and iPad utility that extends the power of Apple's Shortcuts app and your HomeKit devices with a smart notification system, just added support for Home Screen widgets. Now, as soon as you open your iPhone or iPad, the information that is most important to you is right at your fingertips on your Home Screen. It's a powerful system that supercharges your automations.
With the latest update, Pushcut's Pro subscribers can design custom widgets tailored to suit their individual needs. Widgets are built using a simple set of components that together, unlock the ability to create sophisticated, beautiful designs that dynamically update using shortcuts, webhook URLs, or integrated services like Zapier, and soon, IFTTT.
Designing your own widgets is simple, with Pushcut's intuitive UI, but there's also extensive documentation available on Pushcut's website if you need help. Widgets can be exported and shared as JSON too, so others can enjoy your creations and you can learn from the example widgets shared by the Pushcut team and made by others.
Of course, widgets are in addition to Pushcut's other powerful features like feature-rich notifications, a powerful web API for extending HomeKit device automation, and an automation server, which allows an iOS or iPadOS device to trigger your shortcuts automatically on a schedule, and more. It's a fantastic way to take Shortcuts and HomeKit automations to an all-new level.
Download Pushcut from the App Store now and give it a try. It's the premier way to automate HomeKit, notifications, and widgets on the iPhone and iPad.
Our thanks to Pushcut for sponsoring MacStories this week.