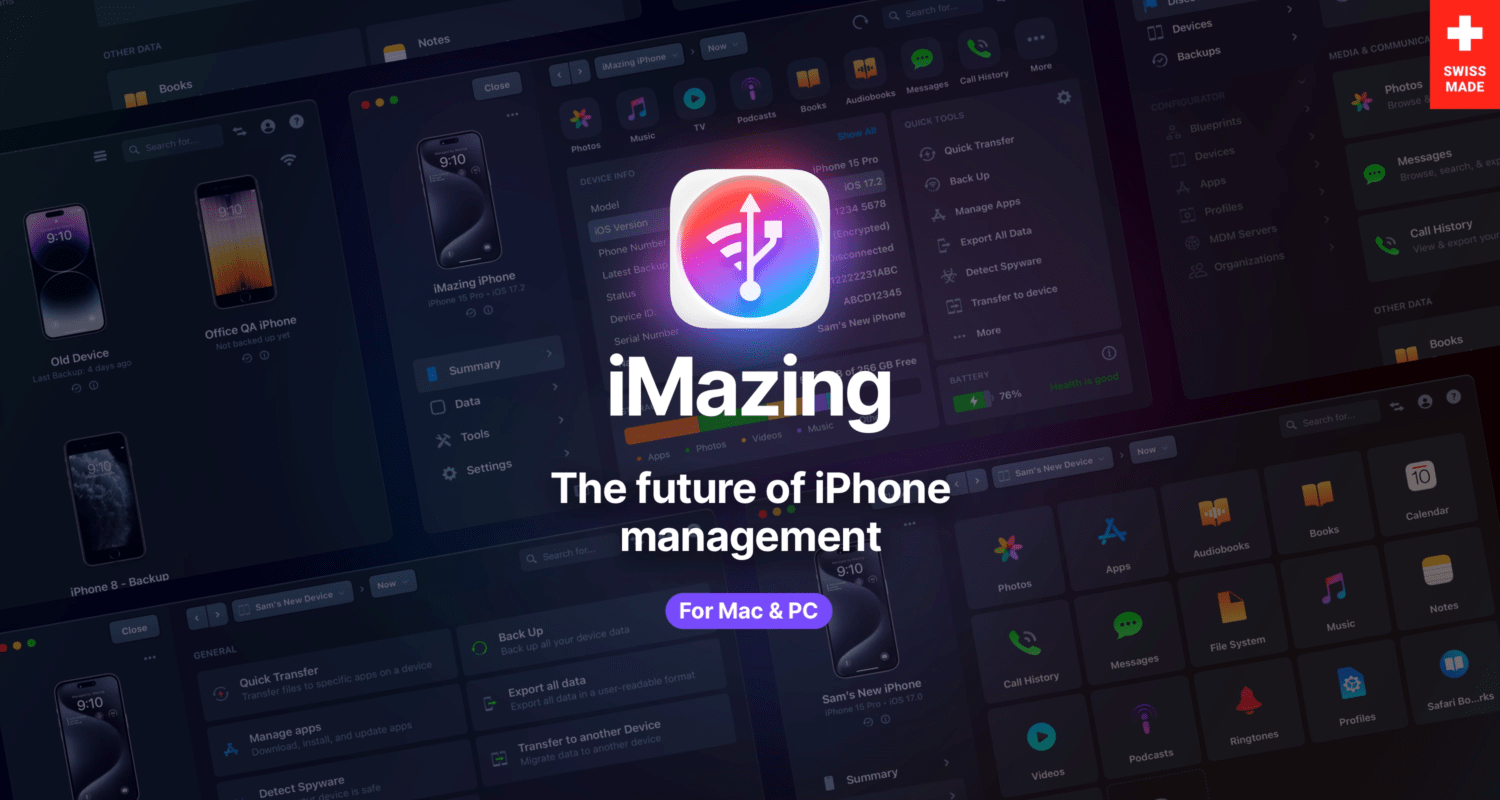 Rethought, rewritten, and redesigned from the ground up iMazing, the trusted iPhone manager, is about to release its third major version. Ahead of the launch later this year we're inviting MacStories readers to check out the latest macOS beta today!
The iMazing team's primary focus was to deliver the smoothest possible user experience. The all new interface brings the many available features to light, while remaining accessible to less technical users willing to perform simple tasks.
A new Discover view greets users with quick access to iMazing's most-used features, like download photos from any iOS device, export text messages from an ‌iPhone‌ to a computer, back up a device or update to a new one, or drag and drop files via Quick Transfer!
Advanced and pro users will appreciate the new take on the Devices screen with a grid or a list view to pick from. The app then filters commonly available tasks, and makes it a breeze to backup or update multiple devices at once.
iMazing 3 lays the foundation for the future, with a robust roadmap of features for the upcoming years.
Learn more about iMazing 3 and try out the beta, we'd love to hear what you think!
Our thank to iMazing for sponsoring MacStories this week.