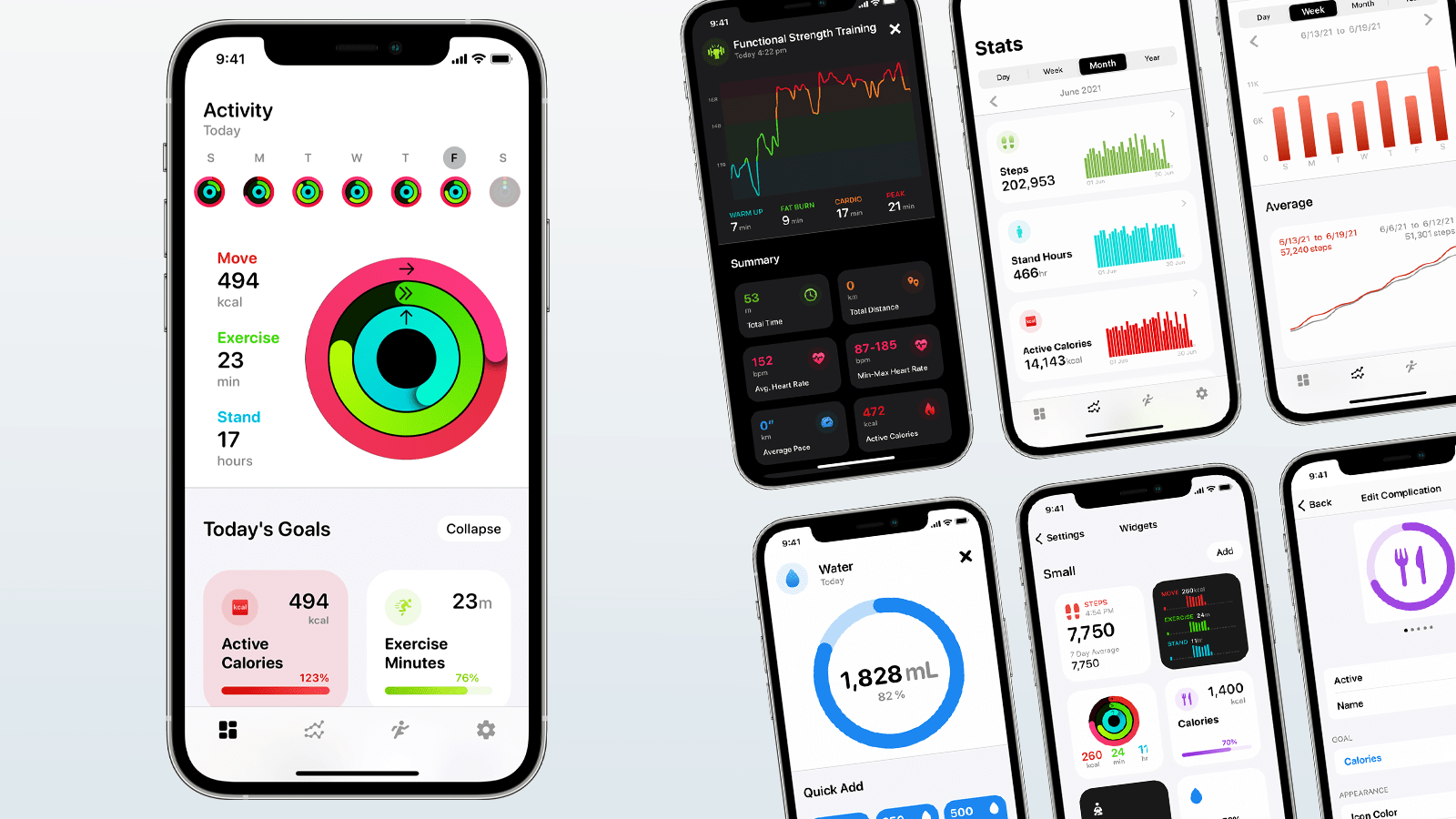 FitnessView is a brand new health and fitness dashboard for tracking Health data and gaining valuable insights using the iPhone and Apple Watch. The Apple Watch has become a robust health and fitness device that, coupled with the iPhone, lets you track more data than ever about your workouts and overall health. FitnessView takes that overwhelming mountain of data and makes sense of it with a beautifully designed app that helps you spot trends and measure your progress.
FitnessView tracks the progress of your Activity Rings and a whole lot more. By picking the goals that matter to you most from the app's comprehensive list, you can create a dashboard designed just for you.
FitnessView also tracks workouts, providing the most important stats at a glance with in-depth data just a tap away. Those stats power the app's Home Screen widgets, allowing you to keep track of your most essential data without opening the app. FitnessView's data is available on the Apple Watch, too, along with multiple watch complications that bring FitnessView's power to the face of your Apple Watch.
The app has detailed Stats and Workout sections. From Stats, you can analyze your health and fitness data over time to get a sense of your progress and dive into the details whenever you want. The Workouts section provides a similar experience, allowing you to browse through your training sessions chronologically. You can even filter workouts by type and access high-level monthly stats.
FitnessView also supports Quick Add for tracking goals like hydration, making it easy to keep up with all your objectives. You can even share your progress with friends and family or on social media with an animated version of your Activity Rings.
Download FitnessView today to stay on top of your health and fitness goals all year long with its beautiful all-in-one dashboard.
Our thanks to FitnessView for sponsoring MacStories this week.