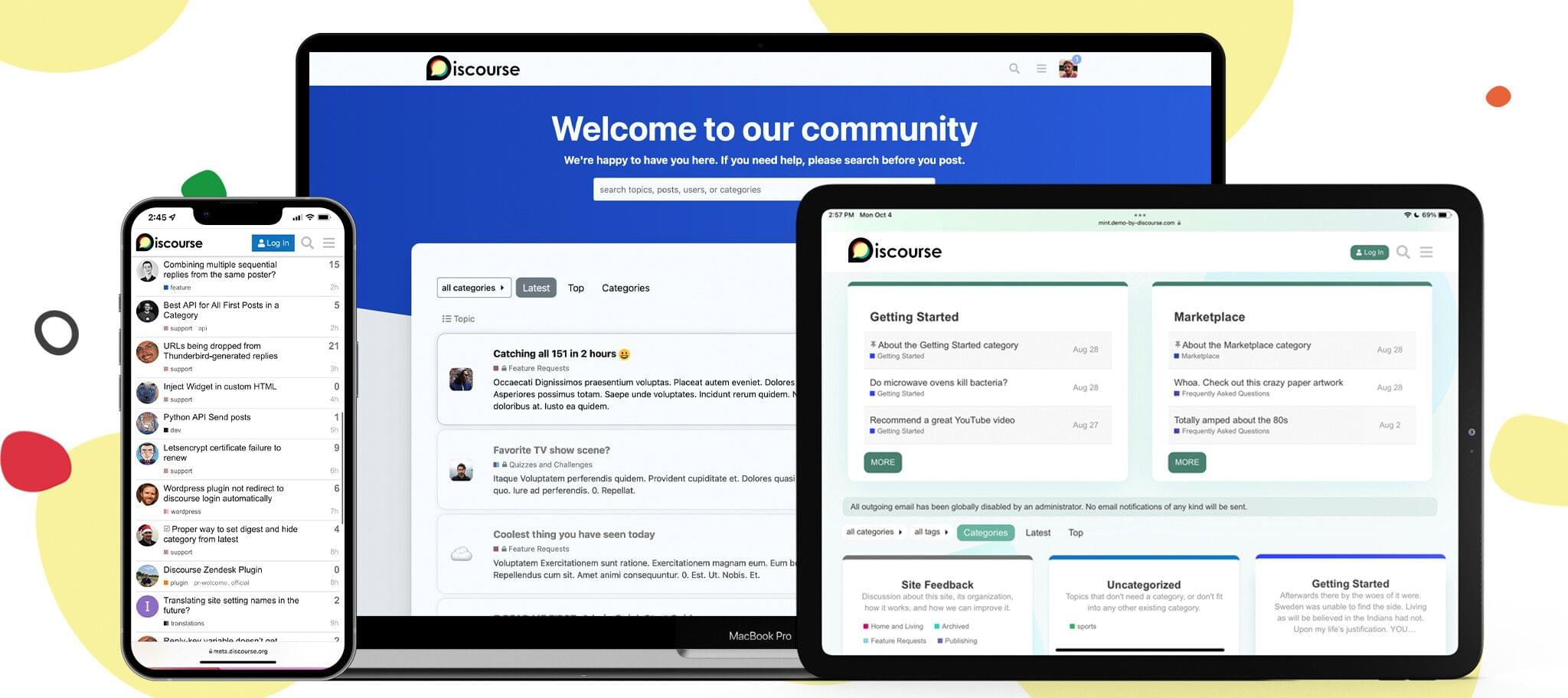 Discourse is a powerful, customizable, open-source platform designed to facilitate civilized discussion for your community. We're reimagining what a modern discussion platform could be. Discourse is designed with the tools to create and scale a healthy, vibrant, and fun place to connect with your customers, superfans, or teammates online.
Toxicity and spam are two of the biggest problems for online communities, and we've developed features to help make your corner of the Internet a more civilized place. Discourse's automatic trust system encourages new users to interact with your community in helpful, thoughtful ways – all while keeping spammers at bay. Plus, our built-in community-led moderation tools assist in keeping the trolls out and topics on track.
Wondering if your site will look just like every other community out there? We have you covered. Whether you're a gaming community or a worldwide brand, you can customize Discourse to fit your company's image with our extensive theming system. Additionally, our developer API and plugin ecosystem give you the ability to extend Discourse in a limitless number of ways.
Oh, and did we mention that you can trust your data with Discourse? Discourse never sells your data to advertisers, and you can download a full backup of your community at any time – no questions asked and no hidden fees.
Ready to try it out? MacStories readers can get a 60-day 100% free trial by using coupon code SHORTCUT when signing up. Start building your community today with Discourse.
Our thanks to Discourse for sponsoring MacStories this week.