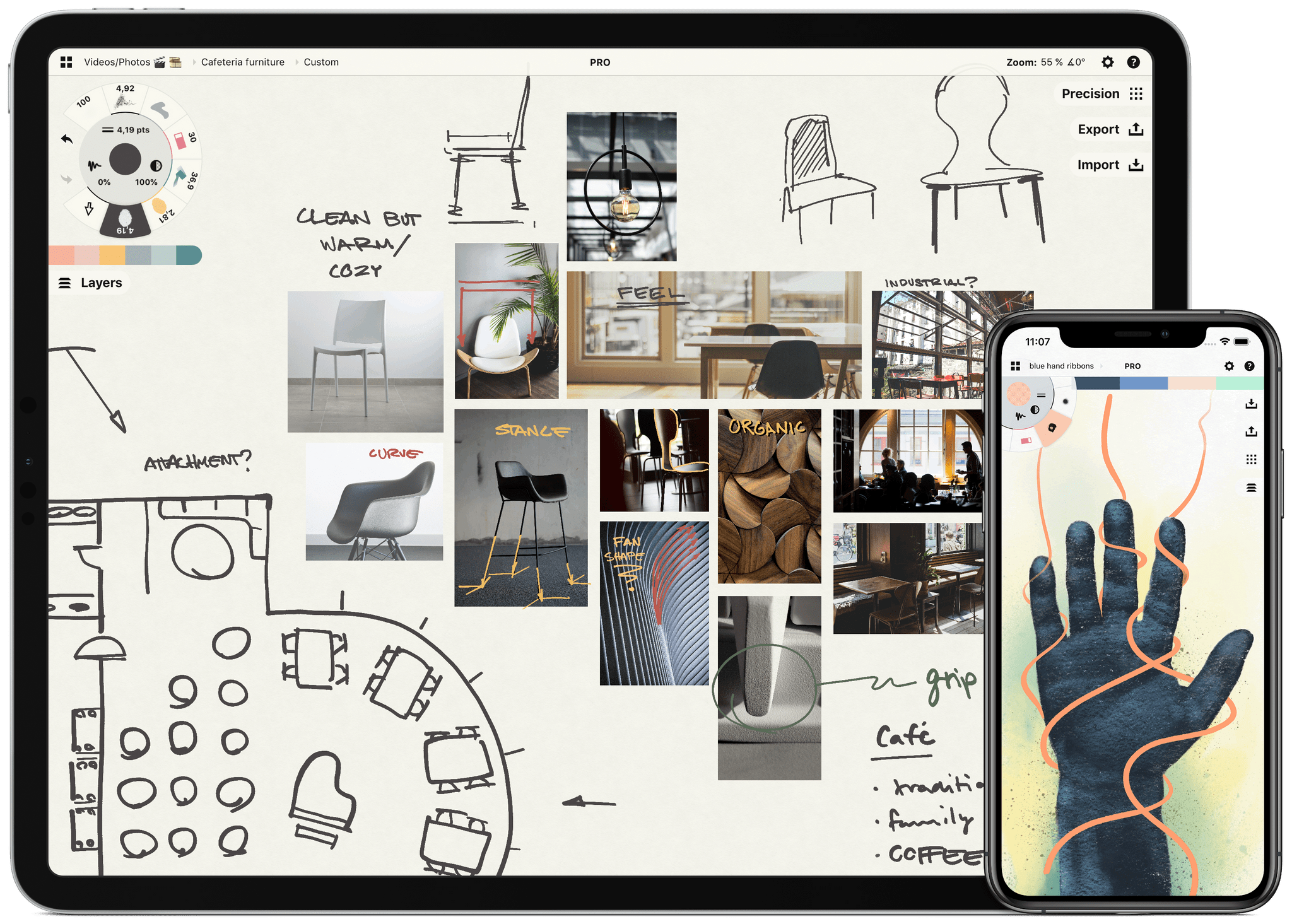 Sketch, explore and share endless ideas with Concepts' infinite canvas for iPad. Used by creators for visual thinking, note-taking, team communication, and design, Concepts lets you sketch and share your ideas wherever you go.
In Concepts, you can draw with liquid pens and brushes all over the endless canvas, in designer Copic colors. Since everything you draw is a flexible vector, you can move your ideas around like a visual playground to help you see the bigger picture. Organize notes, images, and PDFs into visual moodboards and sketch your ideas on top. Use grids to help you lay out designs, and apply real-world scale for professional projects.
With Concepts, you can whiteboard virtually with teams and clients using apps like Zoom. A built-in Presentation Mode helps you connect with others for live sharing and graphic discussion.
The app comes free as a basic sketching tool, with the ability to unlock 200+ libraries of brushes, objects and services via subscription or one-time purchase. To learn more about Concepts, visit their website.
MacStories readers – Enjoy a special 3-month extended free trial when you sign up for an annual subscription. Get three months of infinite creativity before you are billed.
Our thanks to Concepts for its support of MacStories and our Summer OS Preview series.