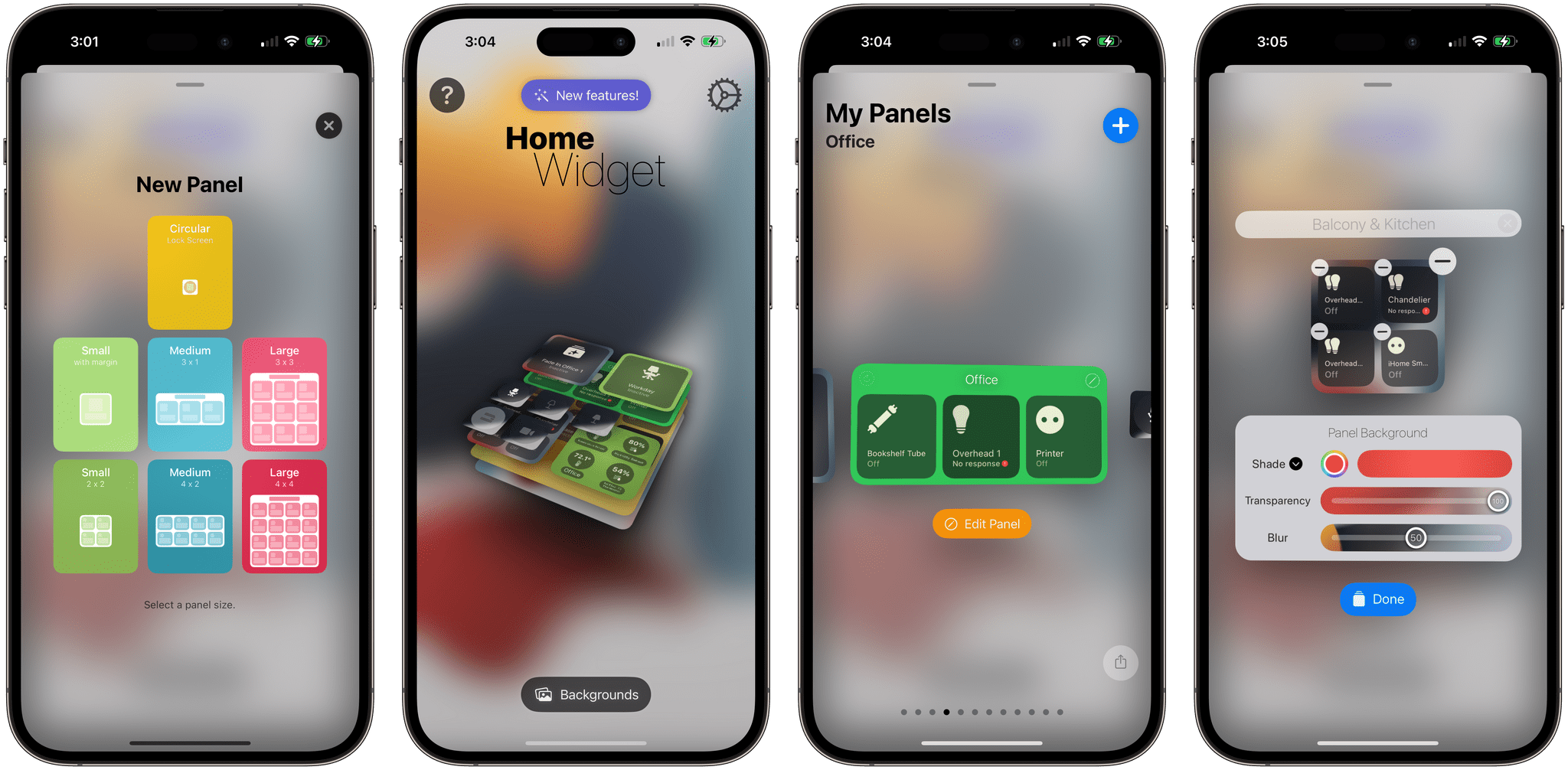 You might have wondered what would become of widget-focused apps like Home Widget when Apple announced at WWDC that a Home widget was coming to iOS 17, iPadOS 17, and macOS Sonoma. I did too. But, even though the Home widget works well, it's limited, leaving room for developers like Clément Marty to take their widgets to an entirely different level.
If you're a home automation nerd, you'll quickly run into the Home widget's limitations. For instance, it's great for toggling lights on and off, but it can't dim your lights or change their color. Home Widget goes beyond the binary choice of on or off across a spectrum of features, making it indispensable for home automation fans.
Let's see what it can do.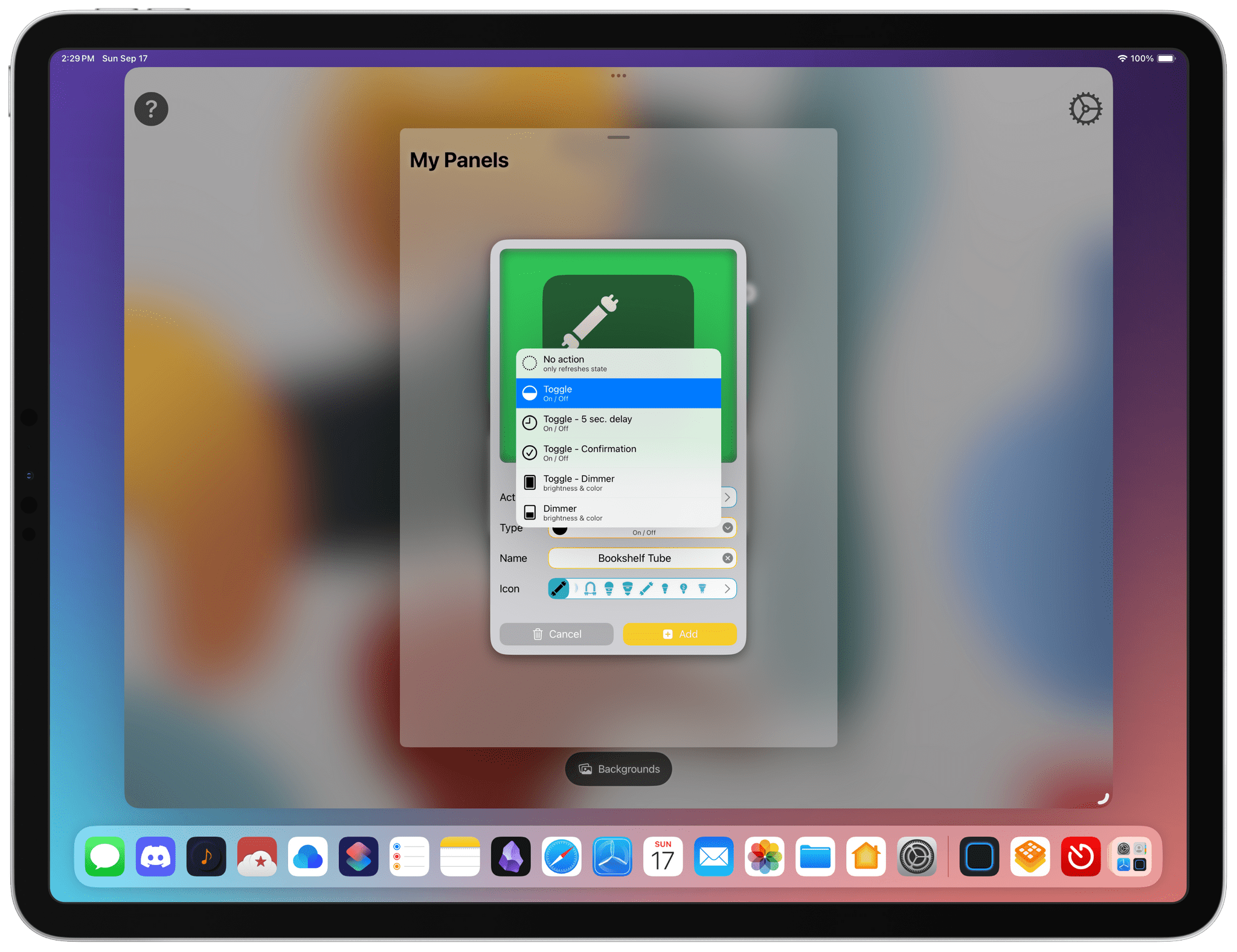 Home Widget doesn't allow itself to be constrained by the fact that widget developers are limited to using buttons and toggles for interactivity. Like the Home widget, you can use it to toggle lights on or off, but you can also dim them or change their color.
The way this works is clever. When you set up a widget in the Home Widget app, a process that is similar to creating widgets in Widgetsmith, you can pick a 'Type' for each widget tile. For lights, actions can include toggling them on and off, toggling them after a five-second delay, and toggling them after user confirmation. There are also a couple of different dimmer options.
Once your widget is set up to control dimming and color, when you tap the widget, a new view appears with what appears to be a slider and a grid of color buttons. You can't swipe on the slider because widgets only support buttons. Instead, tap along it to set the level of brightness you want, and then pick a color by tapping it. It works really well, but it takes a while to get used to tapping the slider.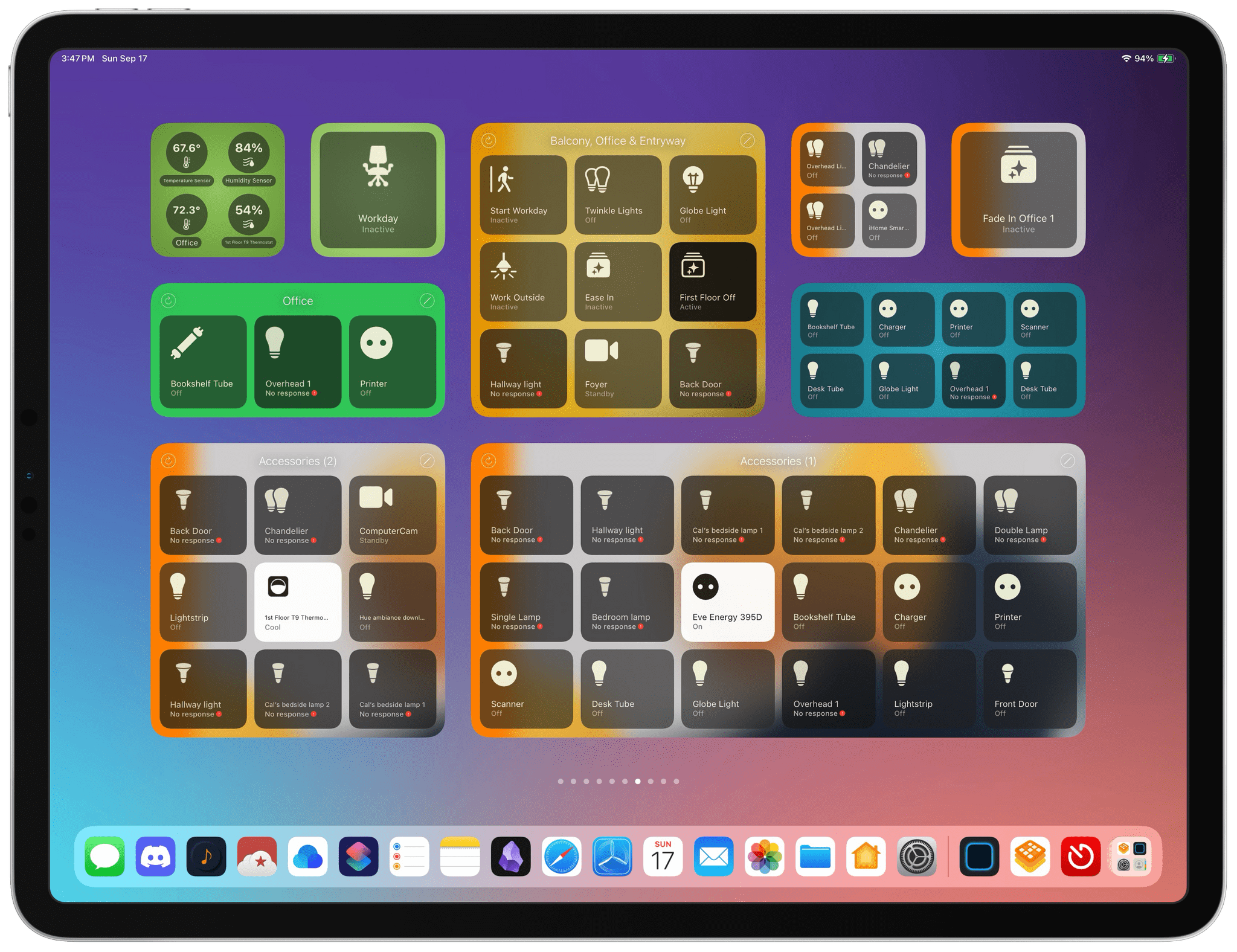 The confirmation 'Type' that I mentioned above is a nice addition to the latest version of the app if you have something like a HomeKit-enabled garage door. Instead of accidentally opening your garage with a stray tap, you'll be asked to confirm your action first. Interactivity also means that Home Widget can now adjust your blinds and refresh your widgets manually, neither of which could be done with Apple's Home widget. Another nice addition that isn't interactive is the ability to show sensor data on a widget, like the temperature and humidity, both of which are far too buried in the Home app's interface.
In addition to Home Screen widgets, Home Widget has updated its Lock Screen widgets to be interactive. On the iPad, Home Widget uses the new larger size available in the sidebar when your iPad is in landscape mode. The size and actions available are comparable to the small Home Screen widget. In my testing on the 12.9" iPad Pro, though, there's a bug that causes the image in the Lock Screen widget to be off-center.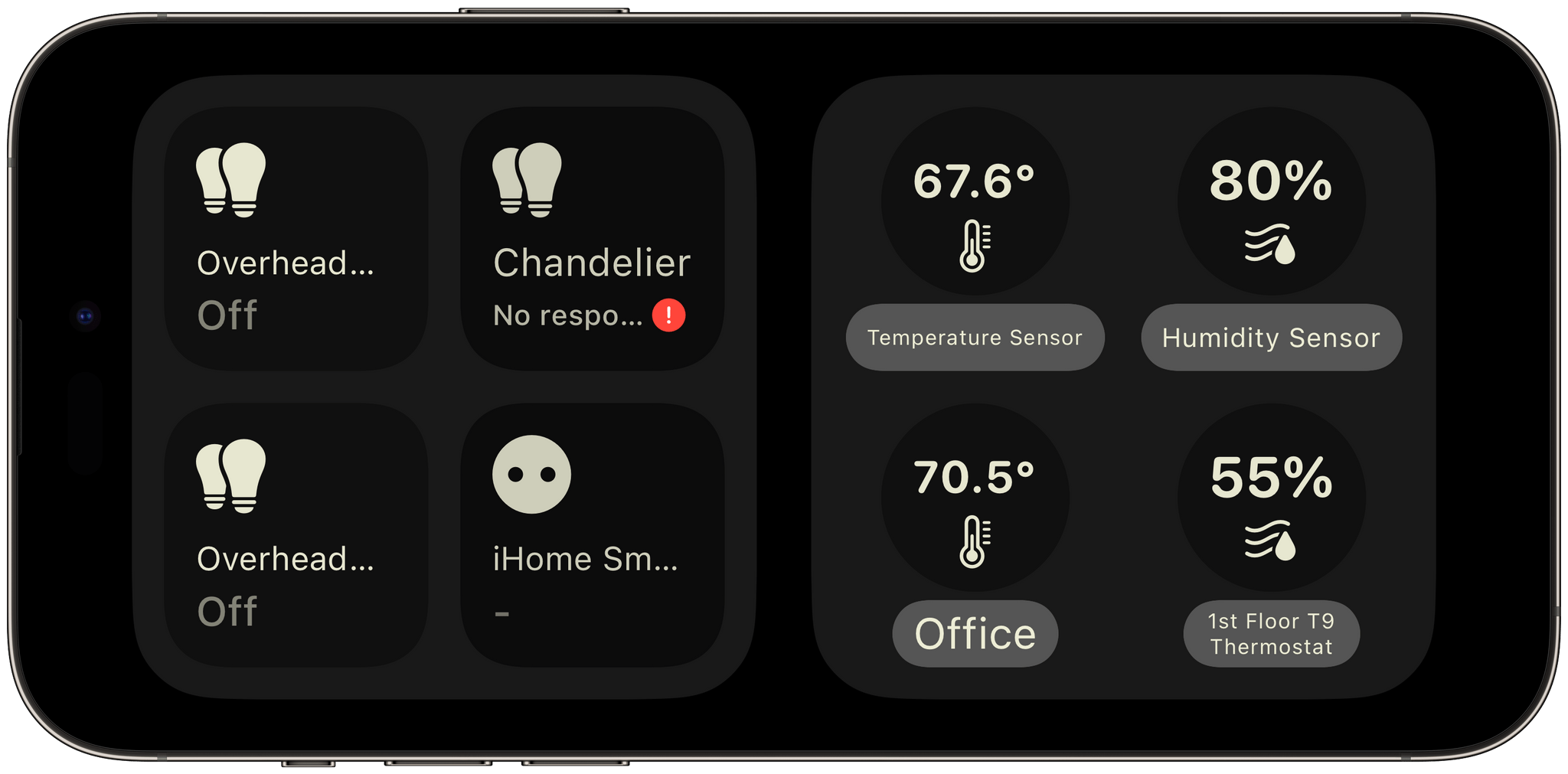 Home Widget also works in iOS 17's StandBy mode. Like other widgets I've covered, the StandBy version is similar to Home Widget's small-sized Home Screen widget, which can include one or four items. If you find yourself wanting to control lights or other devices throughout the day, having your iPhone connected to MagSafe and in landscape mode can be a nice way to quickly get to your favorite devices.
Also worth mentioning is that Home Widget is much more performant, with devices responding more quickly than in the past.
I've only just begun scratching the surface of what can be done with Home Widget. I plan to use it to control a core set of devices from my iPhone and a more extensive set from my iPad Pro and Mac desktop. If you have a large collection of HomeKit devices or are frustrated by the limited ways the Home app widgets let you control them, I highly recommend checking out Home Widget.
Home Widget is available for the iPhone and iPad on the App Store as a free download. Certain of the app's features require a subscription.