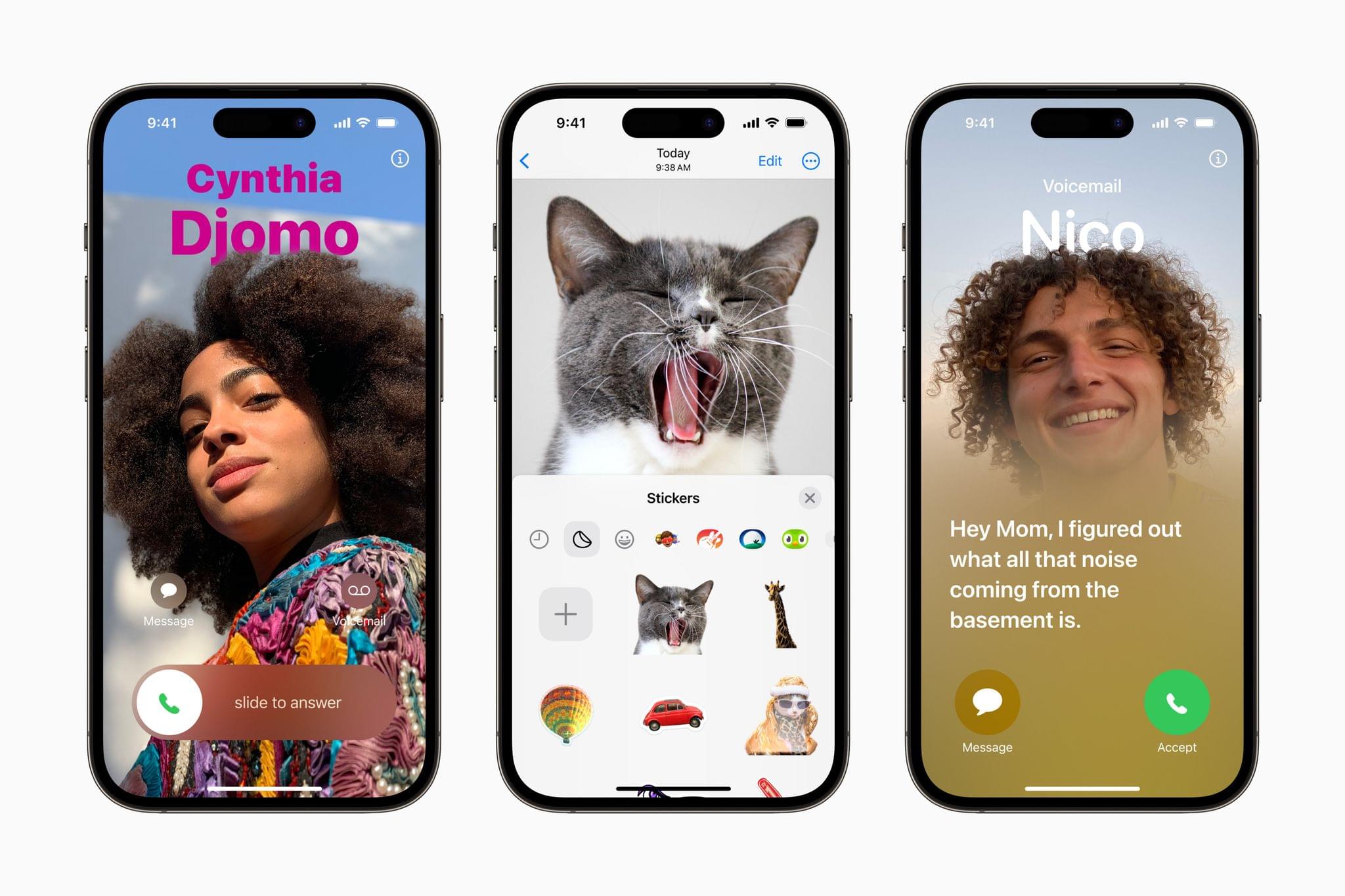 FaceTime is getting more attention in iOS 17 than it's seen in quite a while, with a number of new features announced at yesterday's WWDC keynote. All of these changes are coming to the iPad and Mac as well, and even tvOS has been shown some love.
tvOS 17 will include a brand-new FaceTime app, which will connect with an iPhone running iOS 17 to use as a camera. All you'll have to do is place your iPhone in front of the TV, with the camera facing your couch, then sit back and take your FaceTime calls on your TV screen. The iPhone will use Apple's Center Stage technology to keep the frame centered and focused on you, or expand it if someone else joins you on the couch. This feature also integrates with Apple SharePlay to enable you to watch a movie or TV show simultaneously with those on your FaceTime call.
Contact Poster and Gestures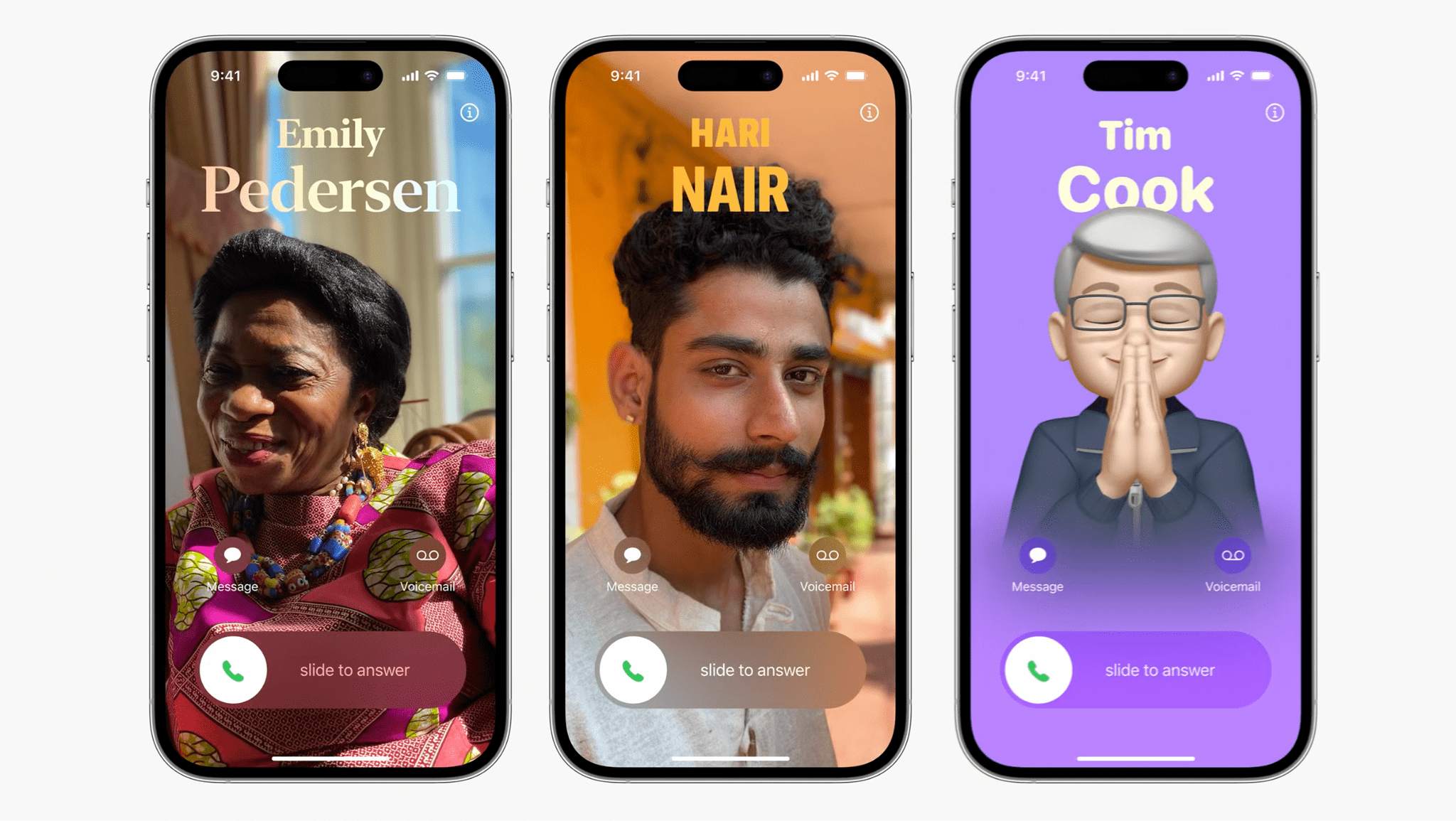 FaceTime in iOS 17 will also integrate with the new Contact Poster feature, which allows you to set a full-screen image and name for yourself and have it show up on your contacts' devices when you call or FaceTime them. Contact Poster combines with the new NameDrop feature as well, allowing iPhone users to share contact information just by holding their phones near each other. (Your phones don't even have to Bump!)
Another new feature for FaceTime is the ability to make certain hand gestures to trigger full-screen effects. For instance, you can do a double thumbs up to see fireworks explode behind you, or you can make a heart sign and see a burst of small animated hearts come from your hands. This feature is very much a gimmick, but I'm sure some people will have some fun wth it.
Video Voicemails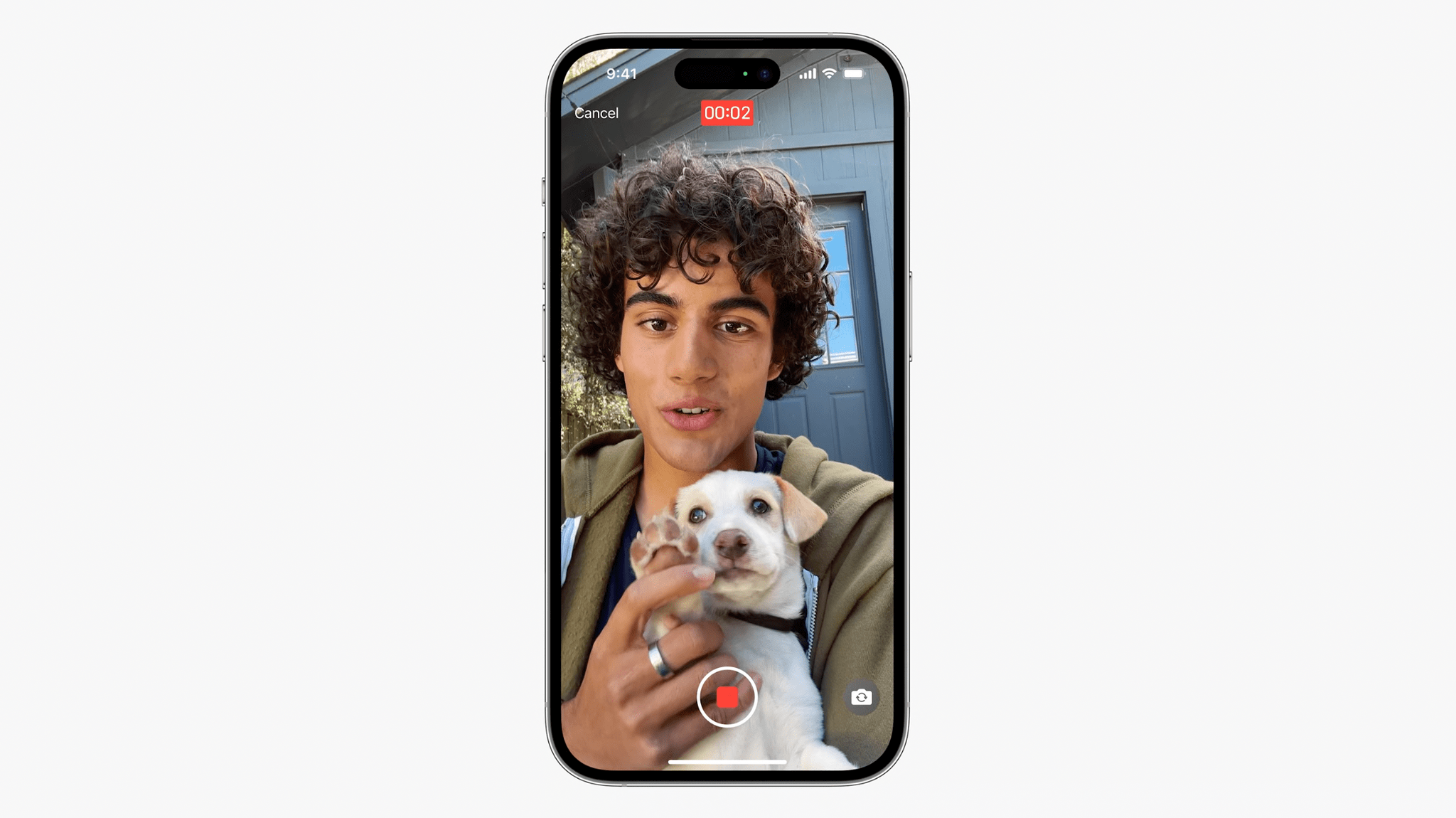 The feature I'm most excited about in the FaceTime updates is video messages. in iOS 17, if you miss a FaceTime call from a friend or family member, they can then leave you a video or audio message which you can watch or listen to at a later time. It's voicemail for video calls.
Some of the best features in apps are those that seem the most obvious. I hadn't even thought about how great of a feature video voicemail would be until I heard yesterday's announcement, but since hearing it, I can't believe we didn't have this before.
I live across the country from my family, so I miss a lot of random events and get-togethers. I'm commonly FaceTimed from these, but I'm not always available to answer those calls. These events don't happen all the time, and once the night comes to a close, FaceTiming back later doesn't help me to catch the moment that I missed. While video messages aren't going to be a perfect capture either, they're so much better than nothing. I can't wait for this feature to get into everyone's hands, and for myself to start catching fun video glimpses of more family moments that I'm too far away to be a proper part of.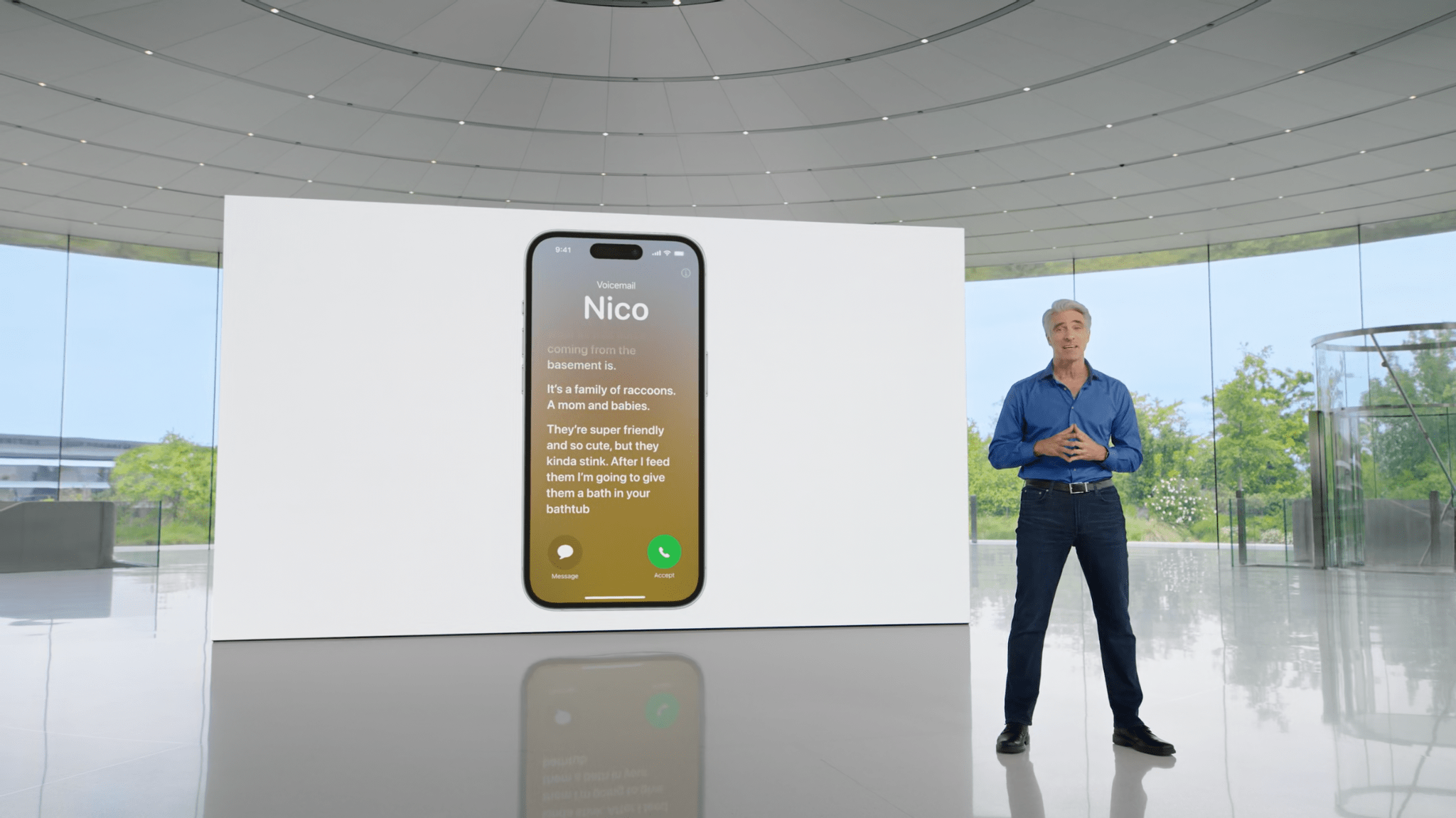 It's not entirely clear yet whether video voicemails will also work with Apple's new Live Voicemail feature for phone calls. Also coming in iOS 17, Live Voicemail will transcribe an active voicemail to your phone screen, and allow you to pick up the call mid-voicemail if you decide it's something you need to handle right now rather than later.
Video Conferencing Improvements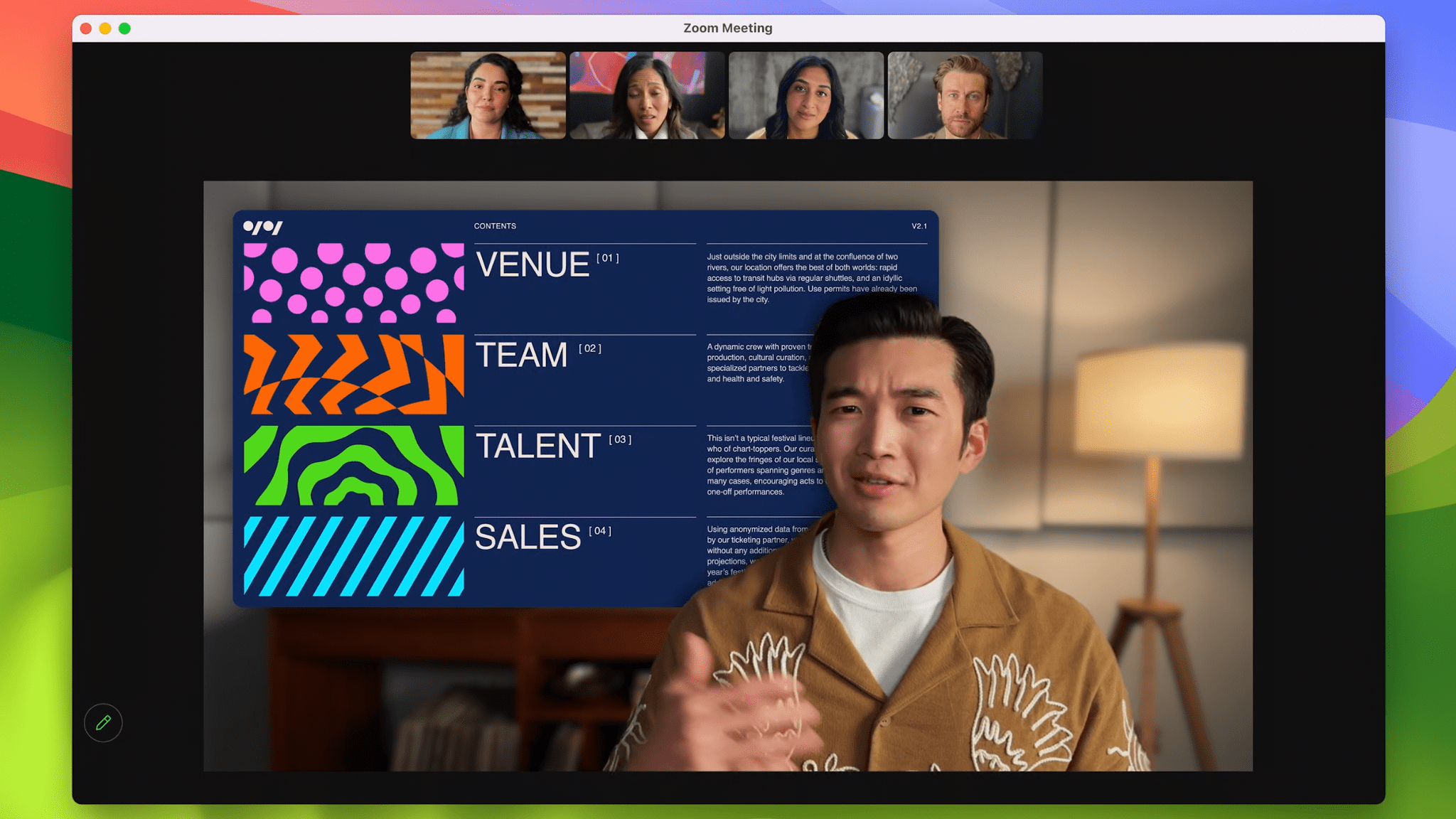 All of Apple's new video conferencing features were demoed for Zoom on macOS Sonoma, but it seems likely they'll be coming to FaceTime as well — although FaceTime is certainly a rare choice for the business use case. In Sonoma, when you share your screen you'll see new presentation options. You can select from two overlays: a large one that shows your screen in the background and allows you to move around in the foreground as the main subject, and a small one which shows you in a small bubble and allows your screen to be the main subject.
There is also a new screen sharing menu, allowing you to more granularly pick between sharing an app, multiple apps, or your entire display.
Conclusion
This year's FaceTime improvements look fantastic across the board. I'm particularly excited for video messages (AKA voicemail for FaceTime), but the screen sharing changes look very nice as well. FaceTime on the TV is a great addition too, though I'm still curious to see exactly how much of a hassle it is to get it running since you also have to place an iPhone in front of the TV as a camera. If Apple can guide users — particularly less tech-savvy users — smoothly through the process of setting that up, then I expect this feature will be a slam dunk as well.
All of the new FaceTime features should be available in the iOS, iPadOS, macOS, and tvOS updates coming this fall.
---
You can follow all of our WWDC coverage through our WWDC 2023 hub or subscribe to the dedicated WWDC 2023 RSS feed.