Because Club MacStories now encompasses more than just newsletters, we've created a guide to the past week's happenings: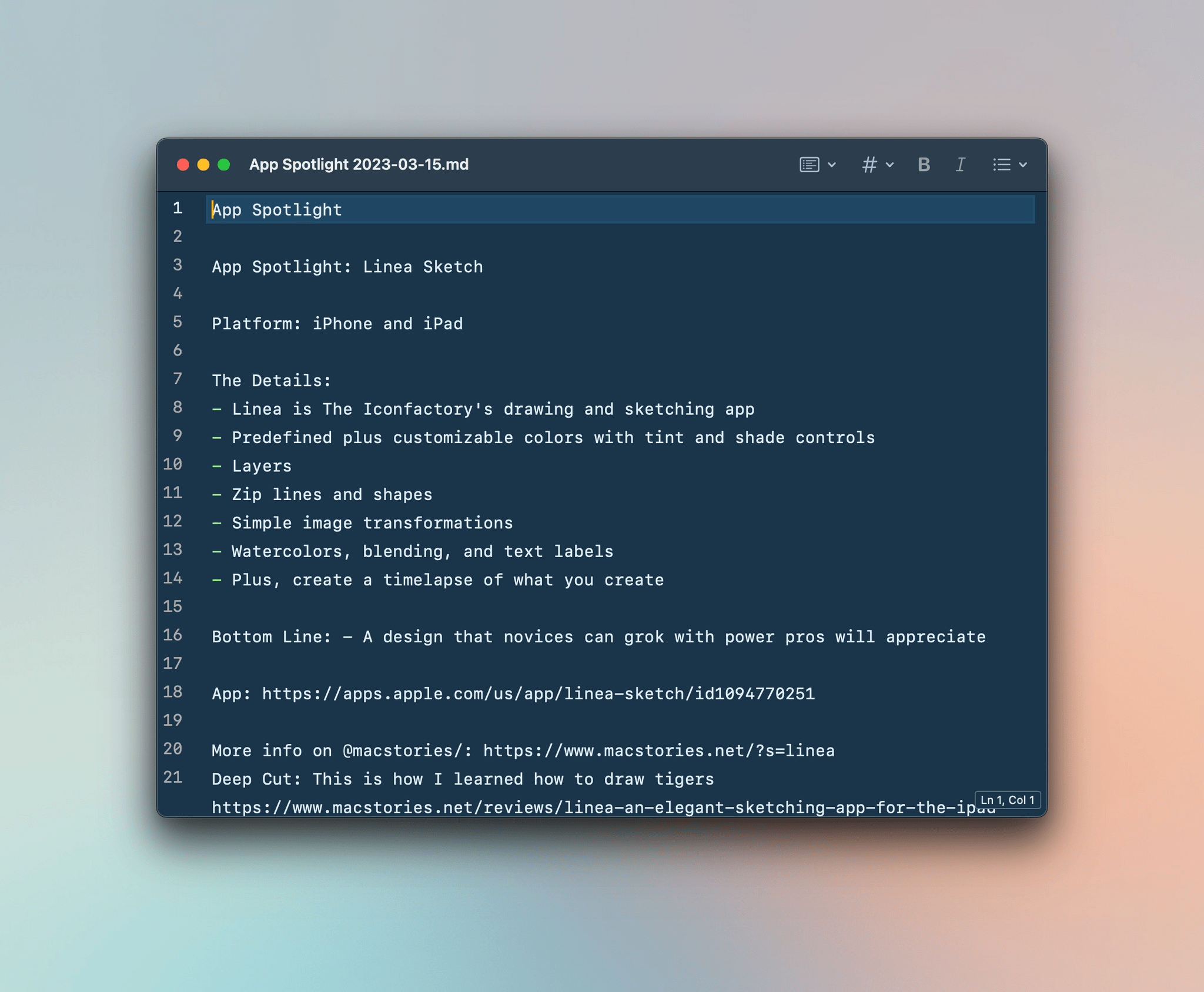 MarkEdit, an open-source, extensible Markdown editor from the maker of Taio
Federico's newfound appreciation for Safari for iOS
Plus:
Up Next: AV Club, Featuring Slow Horses

AV Club is a monthly event held in the Club MacStories+ Discord community. Club members vote on a movie, TV show, videogame, book, or music to enjoy as a group. It's like a book club but for all kinds of media.
Join us Thursday at 11 am Eastern US time in the Club MacStories+ Discord community for a live AV Club discussion of the Apple TV+ British spy drama Slow Horses. Federico, Jonathan, and I will record the conversation and release it in the Town Hall podcast feed.