This week on AppStories, we take a step back to consider the future of WWDC and what this year's announcements mean for each of Apple's platforms.
Sponsored by:
---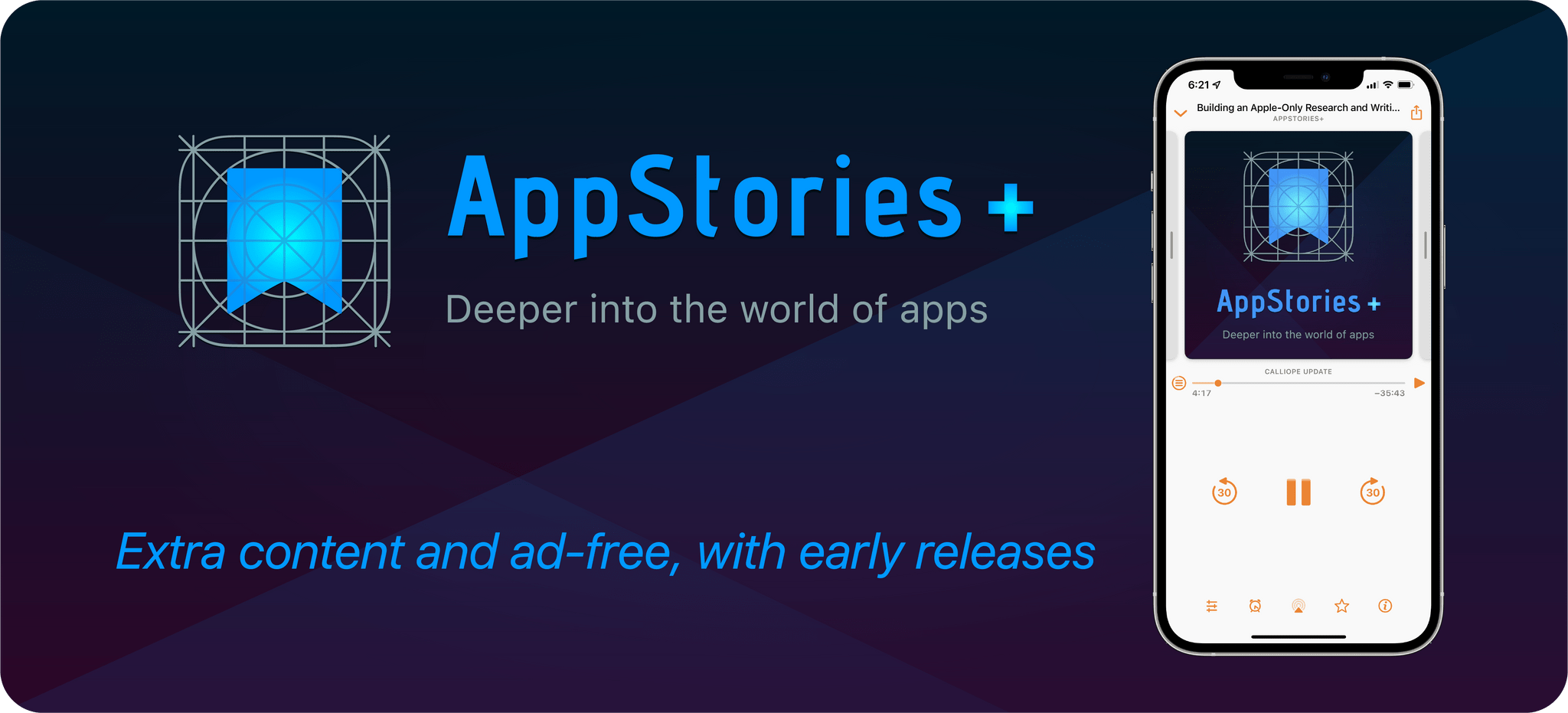 On AppStories+, we go behind the scenes of MacStories' WWDC coverage and Federico explains the apps and approach he plans to take with his iOS and iPadOS 16 review this year.
We deliver AppStories+ to subscribers with bonus content, ad-free, and at a high bitrate early every week.
To learn more about the benefits included with an AppStories+ subscription, visit our Plans page, or read the AppStories+ FAQ.