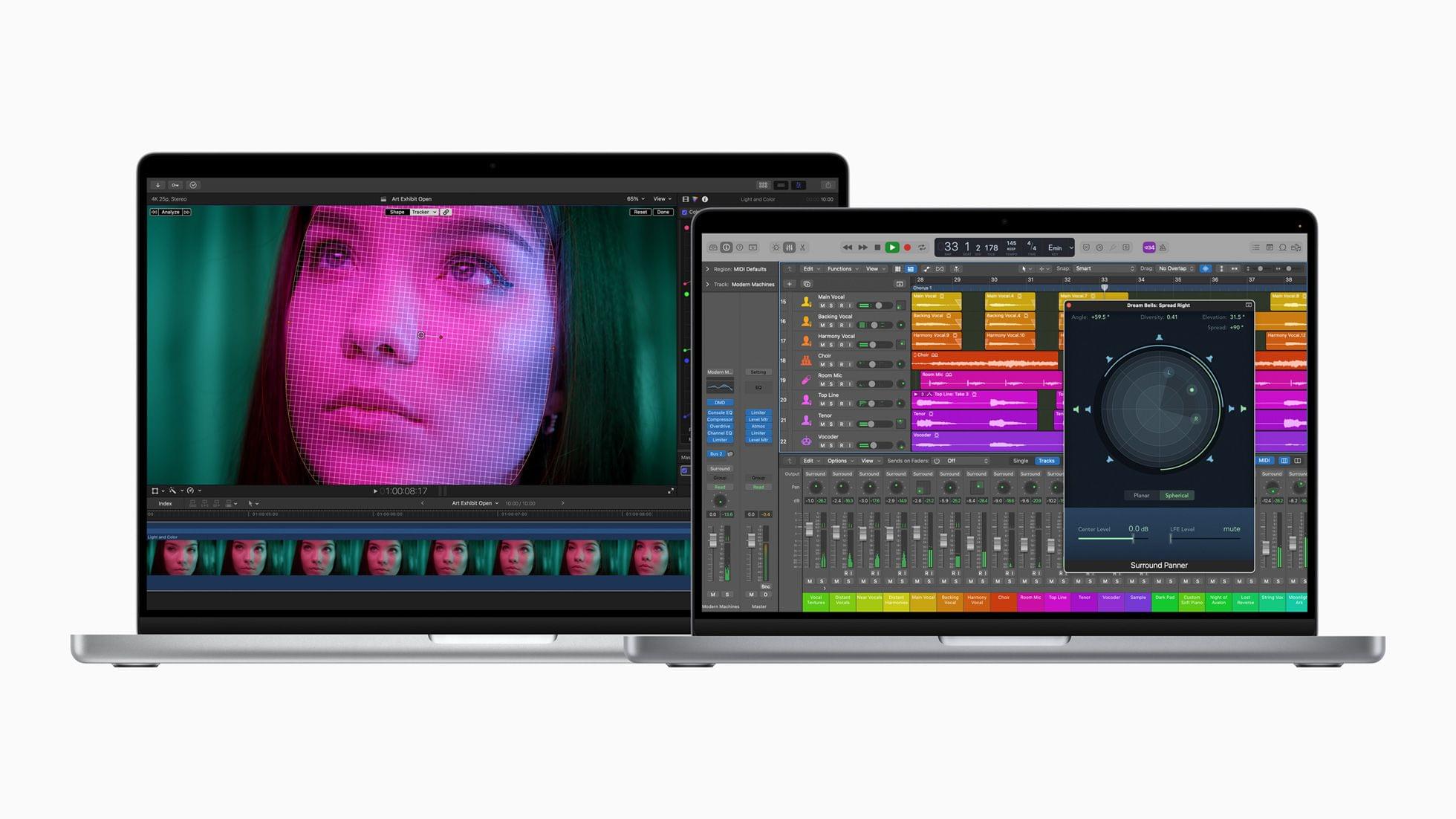 As usual, Apple sprinkled facts, figures, and statistics throughout the keynote today. Here are highlights of some of those metrics from the event, which was held online from Apple Park in Cupertino, California.
AirPods 3
Features the H1 chip
IPX4 water resistance
Up to 6 hours of listening time (30 hours with the case) or 4 hours of talk time (20 hours with the case) on 1 charge
5 minutes in the case provides 1 hour of charge
M1 Pro and M1 Max
The M1 Pro has up to 200GB/s of memory bandwidth, while the M1 Max has 400GB/s
The M1 Pro supports up to 32GB of unified memory and has a 256-bit LPDDR5 interface
The M1 Max supports up to 64GB of unified memory and has a 512-bit LPDDR5 interface
The CPUs of the M1 Pro and M1 Max are built with a 5-nanometer process and have 8 high-performance cores with a 192KB instruction cache, 128KB data cache, 24MB L2 cache, and and 2 high-efficiency cores with a 128KB instruction cache, 64KB data cache, and 4MB L2 cache
The CPU of the M1 Pro and M1 Max is 70% faster than the M1
There are 33.7 billion transistors on the M1 Pro and 57 billion on the M1 Max CPUs
The M1 Pro's GPU has 16 cores with 2048 execution units, up to 49,512 concurrent threads, 5.2 teraflops, 164 gigatexels/second, and 82 gigapixels/second
The M1 Max's GPU is 4x faster than the M1 and has 32 cores with 4096 execution units, up to 98,304 concurrent threads, 10.4 teraflops, 327 gigatexels/second, and 164 gigapixels/second
There are 10,000 Universal apps available on the App Store
MacBook Pro
The 16" MacBook Pro has a screen that is 16.2" diagonally, weighs 4.7 pounds, and is 16.8 mm thick
The 14" MacBook Pro has a screen that is 14.2" diagonally, weighs 3.5 pounds, and is 15.5 mm thick
The MacBook Pros have 3 Thunderbolt 4 ports, 1 HDMI port, 1 SDXC card slot, and 1 3.5 mm headphone jack
The bezel around the MacBook Pro's screen is 3.5 mm thin, which is 24% thinner on the sides and 60% thinner on the top
The 16" MacBook Pro has 7.7 million pixels and the 14" MacBook Pro has 5.9 million
Both screens refresh at up to 120Hz, have a sustained brightness of 1,000 nits, and a peak brightness of 1,600 nits
The screen of both models has a 1 million to 1 contrast ratio and can display 1 billion colors
The FaceTime HD camera has a 1080p resolution, 4-element lens, and ƒ/2.0 aperture that enables a 2x improvement in low-light performance
The new MacBook Pros have 3 microphones with a 60% lower noise floor and 6 speakers with 80% more bass
The MacBook Pro's SSDs write at up to 7.4GB/s and are available in up to 8TB configurations
The 14" MacBook Pro gets 17 hours of video playback, which is 7 hours more than before or 11 hours of web browsing on a full battery charge, while the 16" model gets 21 hours of video playback for an improvement of 10 hours or up to 14 hours of web browsing
The batteries can be fast charged to 50% in 30 minutes
---
You can follow all of our October Apple event coverage through our October 2021 event hub, or subscribe to the dedicated RSS feed.