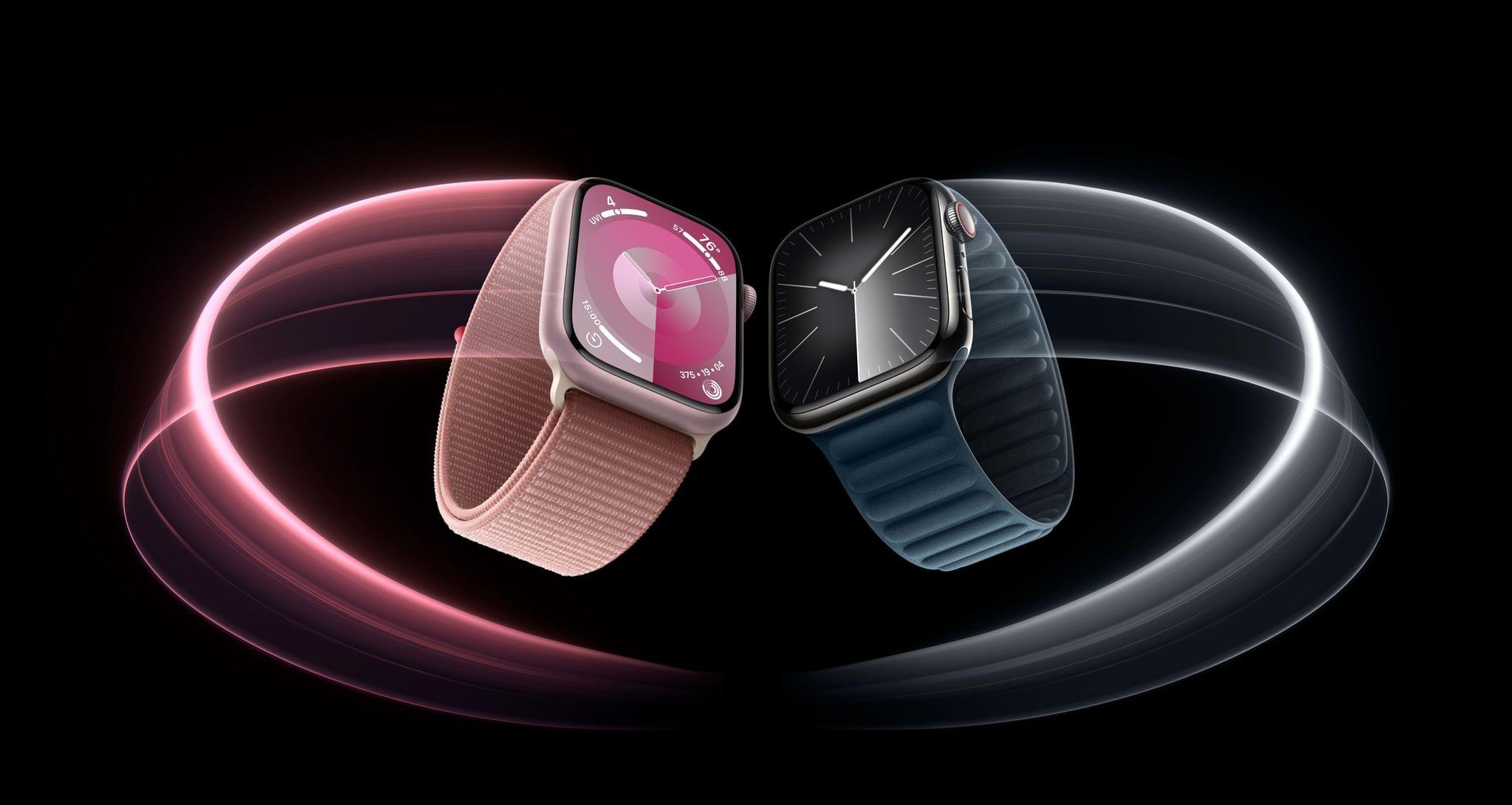 Following the introduction of the Apple Watch Ultra last September, one question that stood out was whether this would be a new addition to the annual Apple Watch lineup, or another device like the Apple Watch SE which was only updated every few years. Two years may not yet make a trend1, but the Ultra 2 signals that the high-end device will be riding the annual update cycle alongside its standard Apple Watch sibling. This is great news for Ultra enthusiasts, even if the update isn't quite enough to justify a single-year upgrade for most users.
In a similar vein, the Apple Watch Series 9 continues the slow, methodic, inevitable drumbeat of iterative Apple Watch updates. It too offers minimal allure for owners of last year's Series 8, but looks a bit more intriguing for those with a Series 6 or 7, and downright mouthwatering for any Series 5 holdouts. This, as with every year's iteration, is a great device.
For both devices, the main year-over-year improvement comes in the form of significant upgrades to their SiPs (Systems in Package). This year's candidate is the S9 chip, and it looks to be the biggest upgrade to an Apple Watch chip in several years. The S9 powers most of the other new features for both Apple Watch devices this year.
S9 SiP Specs
The S9 includes 60% more transistors than the outgoing S8 chip. Its GPU is 30% faster, which should improve animations and other visual effects on the new devices. It also includes a new 4-core neural engine, doubling the speed of machine learning tasks on the new Apple Watches. Battery life for both devices has been maintained from last year: 18 hours for the Series 9 and 36 hours for the Ultra 2.
Double Tap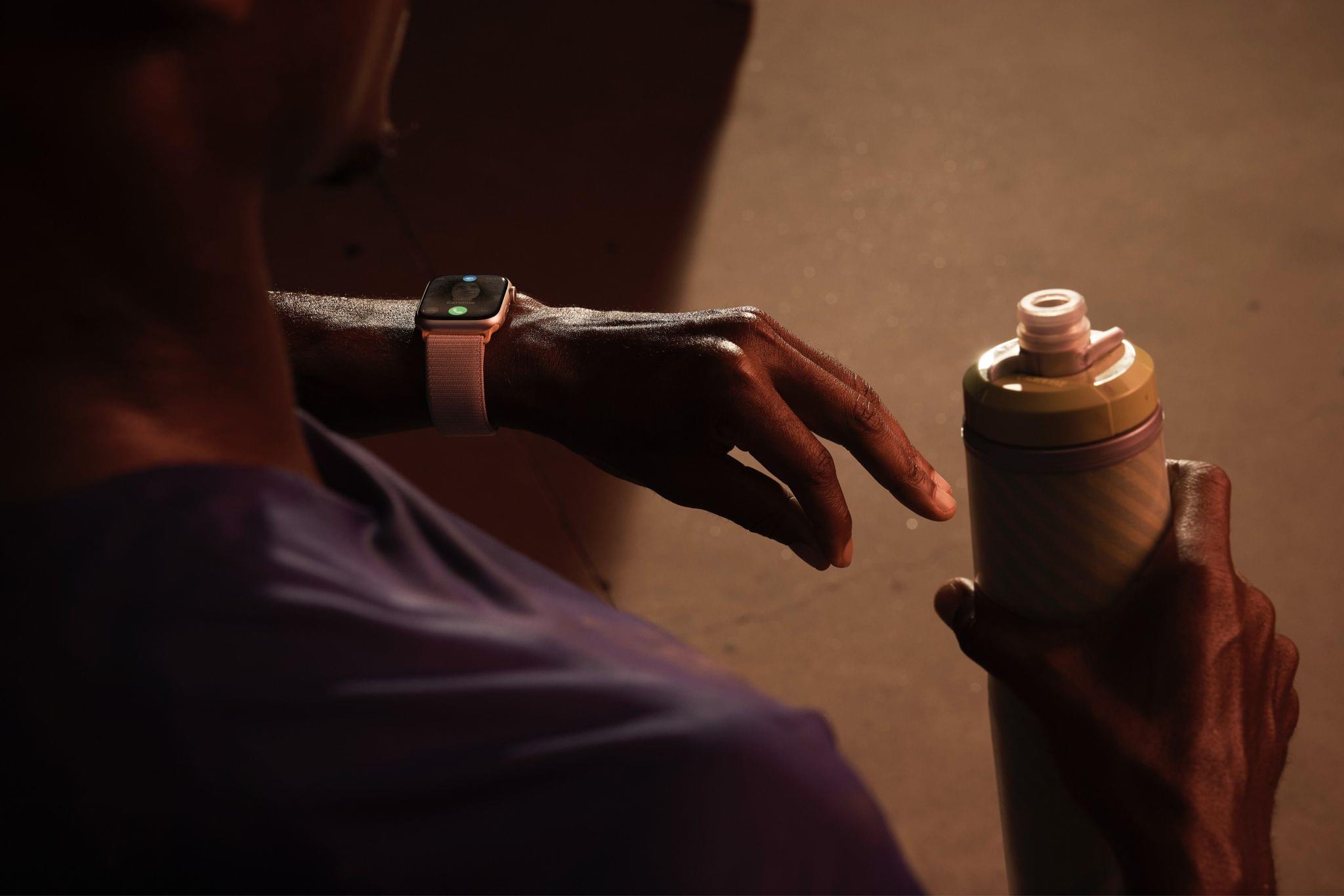 Last year Apple debuted a new accessibility feature for the Apple Watch in which users could tap their thumb and index fingers together twice to execute an action on the device. With the Apple Watch Series 9, Apple is bringing this feature to all users.
Apparently Apple feels that the gesture recognition required some hardware improvements to be reliable enough for this expanded role, because the new system-wide double-tap gesture appears to be limited to the Apple Watch Series 9 and Ultra 2 models. Apple says the gesture is enabled by the S9 neural engine processing accelerometer, gyroscope, and optical heart sensor data through a new machine learning algorithm.
The new gesture has been integrated throughout watchOS for the new devices, and can be used to answer a phone call, snooze an alarm, play and pause music, and much more, all without having to touch your Apple Watch screen with your other hand. From the watch face, the double-tap gesture will open the new Smart Stack interface in watchOS 10, and further double taps from there will scroll through the list of widgets. This sounds like an awesome new feature which I can't wait to try out, but it's definitely a shame that it is limited to the Series 9 and Ultra 2 for now.
On-Device Siri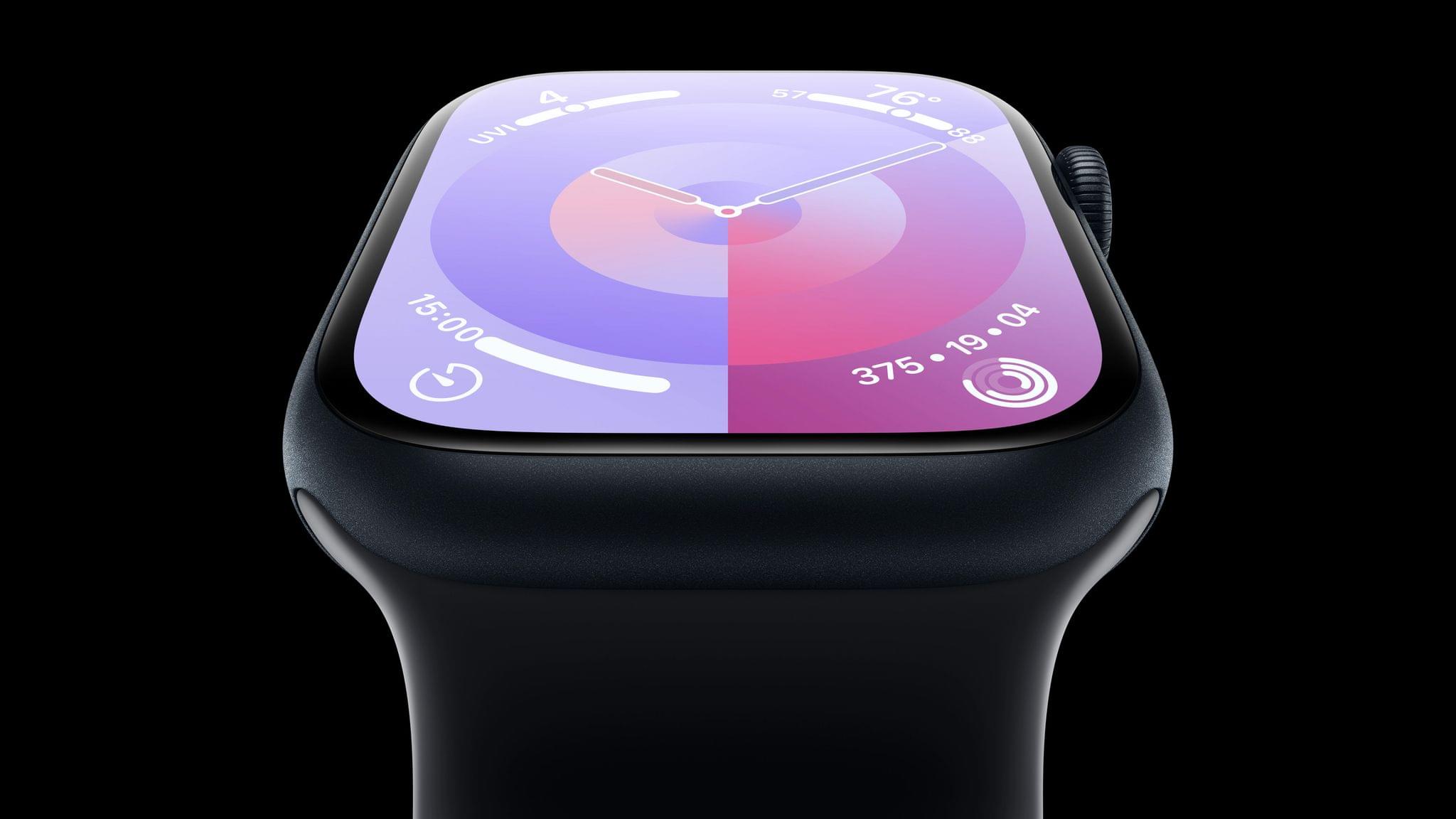 The Apple Watch Series 9 and Ultra 2 can both process Siri commands locally, eliminating one of the largest sources of latency when interacting with Siri. Hopefully this will mean fewer instances of Siri telling us to "please hold on a moment" and forcing us to stare at a loading spinner until we regret not having pulled out our iPhone in the first place.
Beyond mere speed, on-device processing also improves privacy and security. Requests that don't require any external data can be processed entirely without contacting the internet, which is particularly great for health- and fitness-related requests, as the Apple Watch keeps all of this data locally already.
Miscellany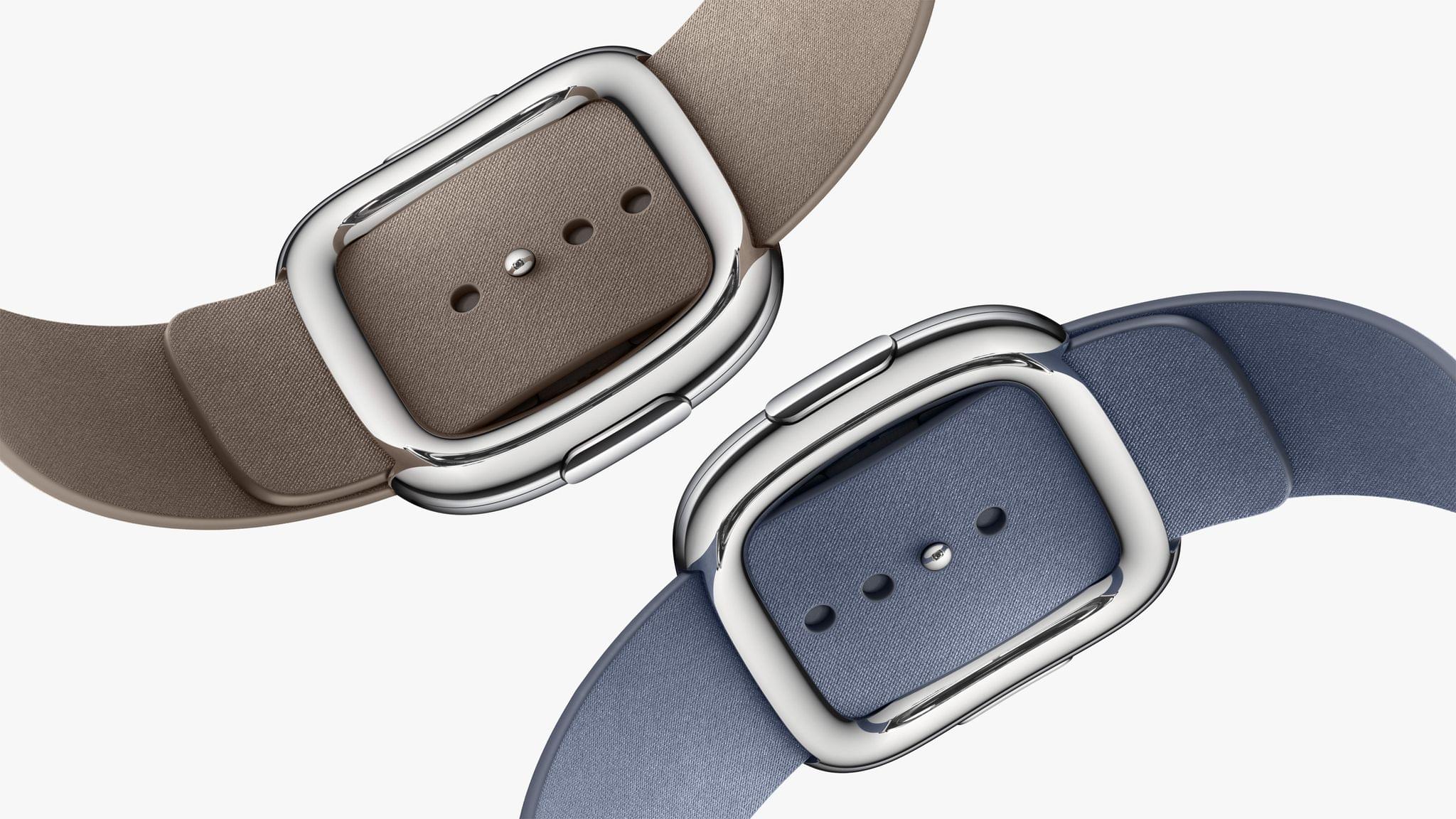 Apple has released a series of carbon-neutral Apple Watch bands in a new "FineWoven" material. You can find and order them here.
The new Apple Watches are Apple's first 100% carbon neutral devices, a milestone in Apple's commitment to use 100% clean energy by 2030.
The Apple Watch Series 9 display can now go up to 2000 nits of brightness, double the brightness of the Series 8.
The Apple Watch Ultra 2 display supports up to 3000 nits of brightness, 50% greater than the original Apple Watch Ultra.
The S9 SiP includes an Ultra Wideband chip, allowing the new Apple Watches to be used for precisely locating their attached iPhones in the same manner that iPhones use to find AirTags.
The Ultra Wideband chip also enables improved HomePod connectivity. When within 4 meters of a HomePod that is playing audio, the new Apple Watch models will automatically activate the Now Playing Screen to control playback. If nothing is playing on the HomePod, the Smart Stack will be populated with playback options.
Conclusion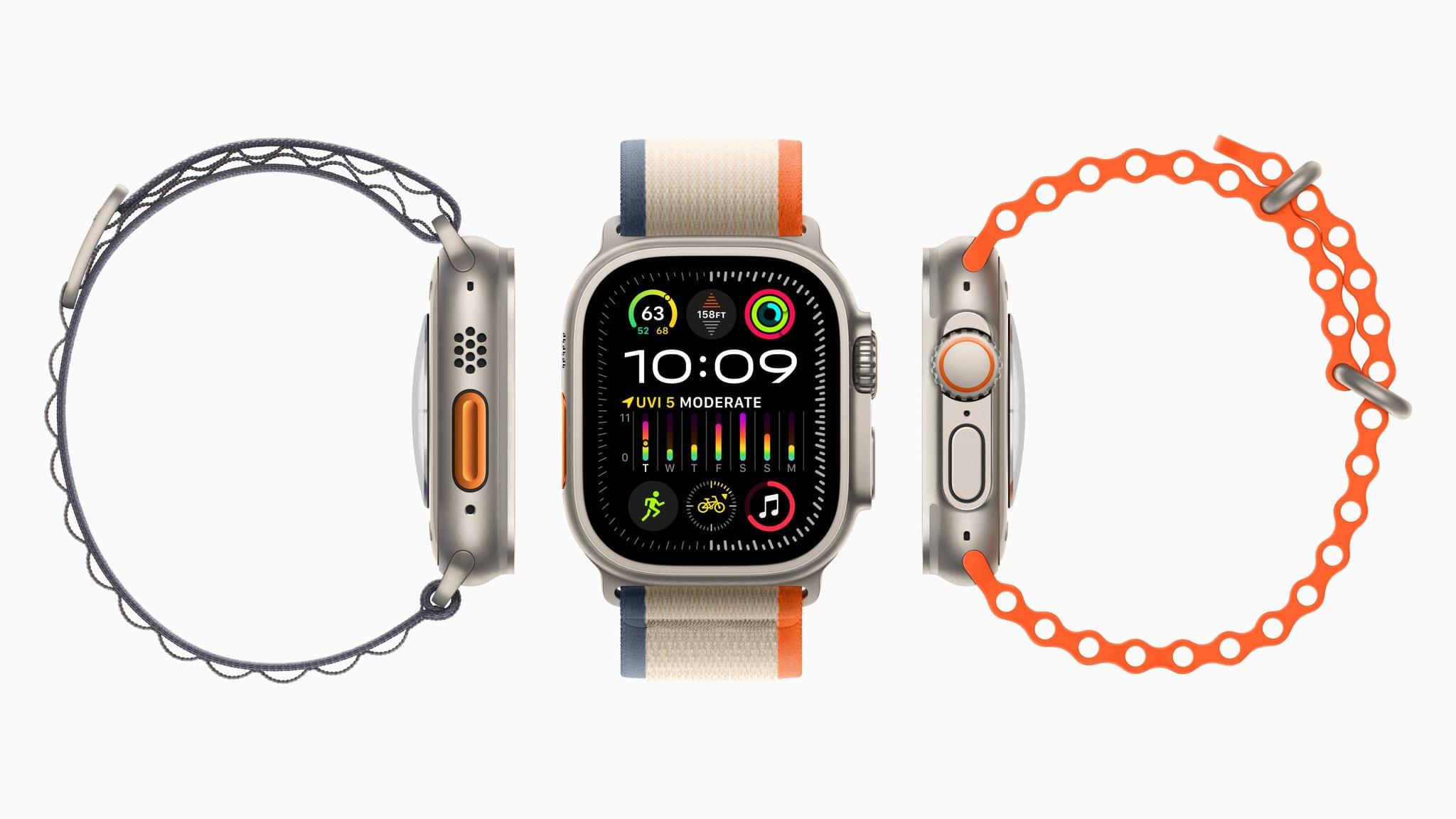 At this point, the Apple Watch upgrade rhythm is a well-oiled machine. The Series 9 and the Ultra 2 are both solid year-over-year upgrades. For owners of last year's models, there isn't a big draw to upgrade again already (unless you really want access to the double-tab gesture). For anyone looking to upgrade their older Apple Watches, both of these new devices look like fantastic options.
You can order the Apple Watch Series 9 and the Apple Watch Ultra 2 today. Both devices will be available on September 22nd.
---
You can follow all of our September 2023 Apple event coverage through our September 2023 Apple event hub or subscribe to the dedicated September 2023 Apple event RSS feed.
---
The iPhone mini had two glorious years, too. Not that I'm bitter about that… ↩︎