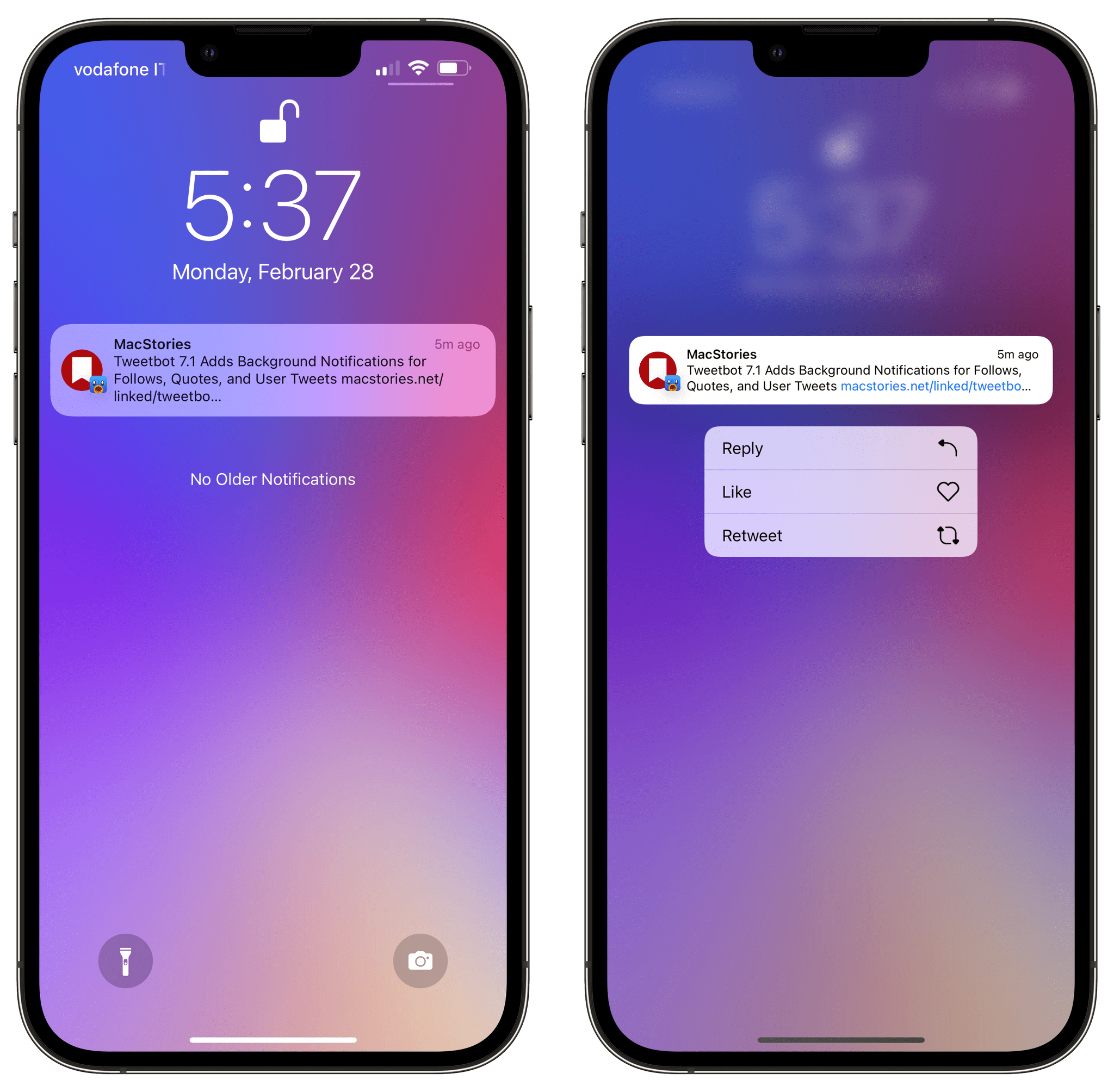 We've been keeping an eye on Tapbots' rapid development pace for Tweetbot on iPhone and iPad over the past few months (we gave Tweetbot 6 a MacStories Selects award in December), and I continue to be impressed by how Tweetbot is growing and adding new features thanks to its new business model and Twitter's new API.
In today's 7.1 update, Tweetbot has gained support for background notifications. These notifications, unlike push notifications, are managed by iOS/iPadOS' background app refresh system, which comes with some benefits and limitations that Tapbots has outlined here. In terms of why this matters for users, background notifications alllow Tweetbot to support notifications for more types of activities: you can now enable notifications for new followers, people who quote one of your tweets, and – my favorite – new tweets from a specific user. The latter can be enabled on a user's profile page (pictured below) or by long-pressing someone's profile picture in the timeline.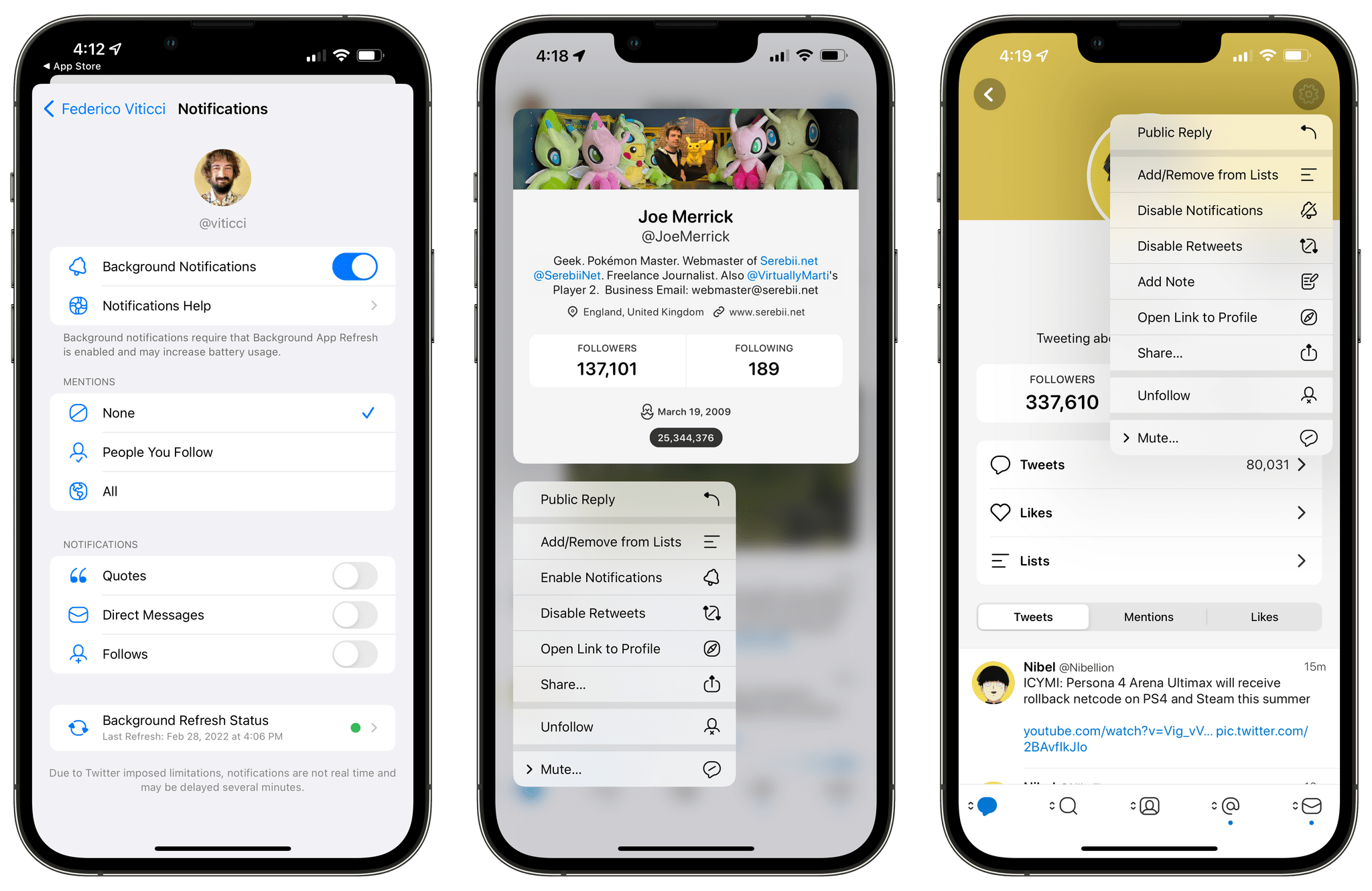 Being notified when a specific user tweets was one of the features I was missing from the official Twitter app, so I'm glad Tapbots figured out a way to add it to Tweetbot. Since Tapbots' system is based on Apple's background app refresh technology and they can't control the timing of notifications, Tweetbot's version of these alerts won't likely be as immediate as the Twitter app, but that's fine as long as I get a list of new tweets from specific users.
I look forward to testing these notifications over the next few days. Tweetbot 7.1 is available on the App Store for iPhone and iPad; hopefully, we won't have to wait much longer for Tweetbot 7 to arrive on macOS too.