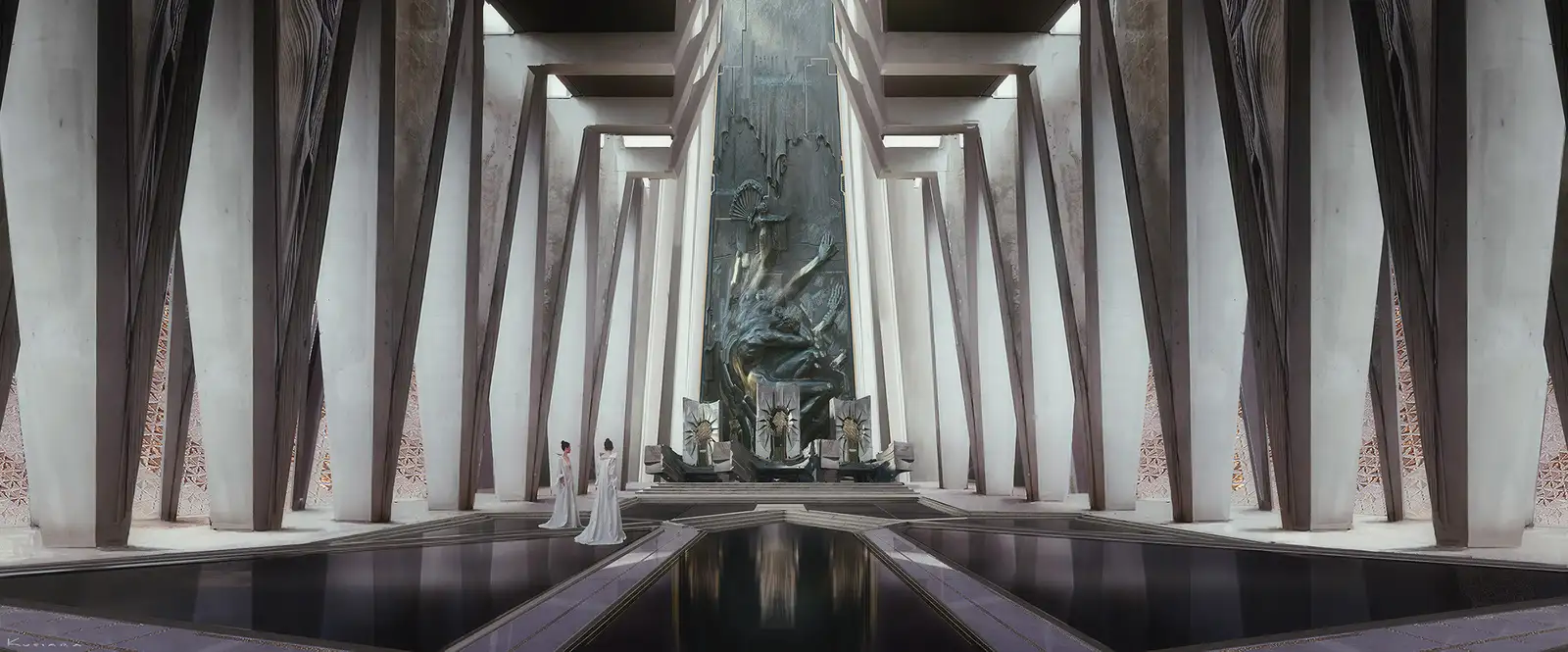 The Apple TV+ show Foundation has been on my mind a lot this week. I've really enjoyed the first season so far, and yesterday, we hosted a live audio discussion in the Club MacStories+ Discord community, where we were joined by a few Club members to dig into the show's first seven episodes. The discussion was part of AV Club, a channel in our Discord community where we pick media to enjoy as a group each month. It was a lively and fun discussion that is available to Club members as a podcast too.
As I was collecting my thoughts on Foundation in preparation for our group conversation, one of the aspects of the show that I kept coming back to was its visuals. It's a sci-fi epic that doesn't look like any sci-fi show I've watched before. From the elegance of Trantor's surface, which is home to Empire, to the gritty reality of the planet's subterranean levels, the inhospitable environment of Terminus, and the watery Synnax, every planet has a unique and authentic feel of its own that creates an immersive experience for viewers.
If you haven't watched the show before or are a fan already and interested in learning more about Foundation's unique style, I highly recommend browsing through the gallery of concept art for the show that is collected on Kotaku in a story by Luke Plunkett. The gallery of dozens of images includes costume design, landscapes, spaceships, weaponry, and more. Foundation is a big budget production that has more in common with the scale I'm used to seeing in movies. What the artwork spotlighted by Plunkett shows is that beyond the mountain of money spent on Foundation, an extraordinary amount of care has been taken by a group of incredibly talented artists to bring the story to life.