David Smith has been poking around the visionOS SDK and chronicling his efforts on his website. His latest experiment was to take the weather forecast part of Widgetsmith and adapt it to visionOS. We've seen a lot of developers post screenshots of what their app looks like when it's first built in visionOS, and it's impressive how little work it seems to take to get an app up and running on the new OS.
However, visionOS apps are fundamentally different from others and require further attention to adapt to the new UI language. That's what I love about David's post. This is what it looked like when he started:
In the post, David walks through all the changes made, big and small, to get to this point: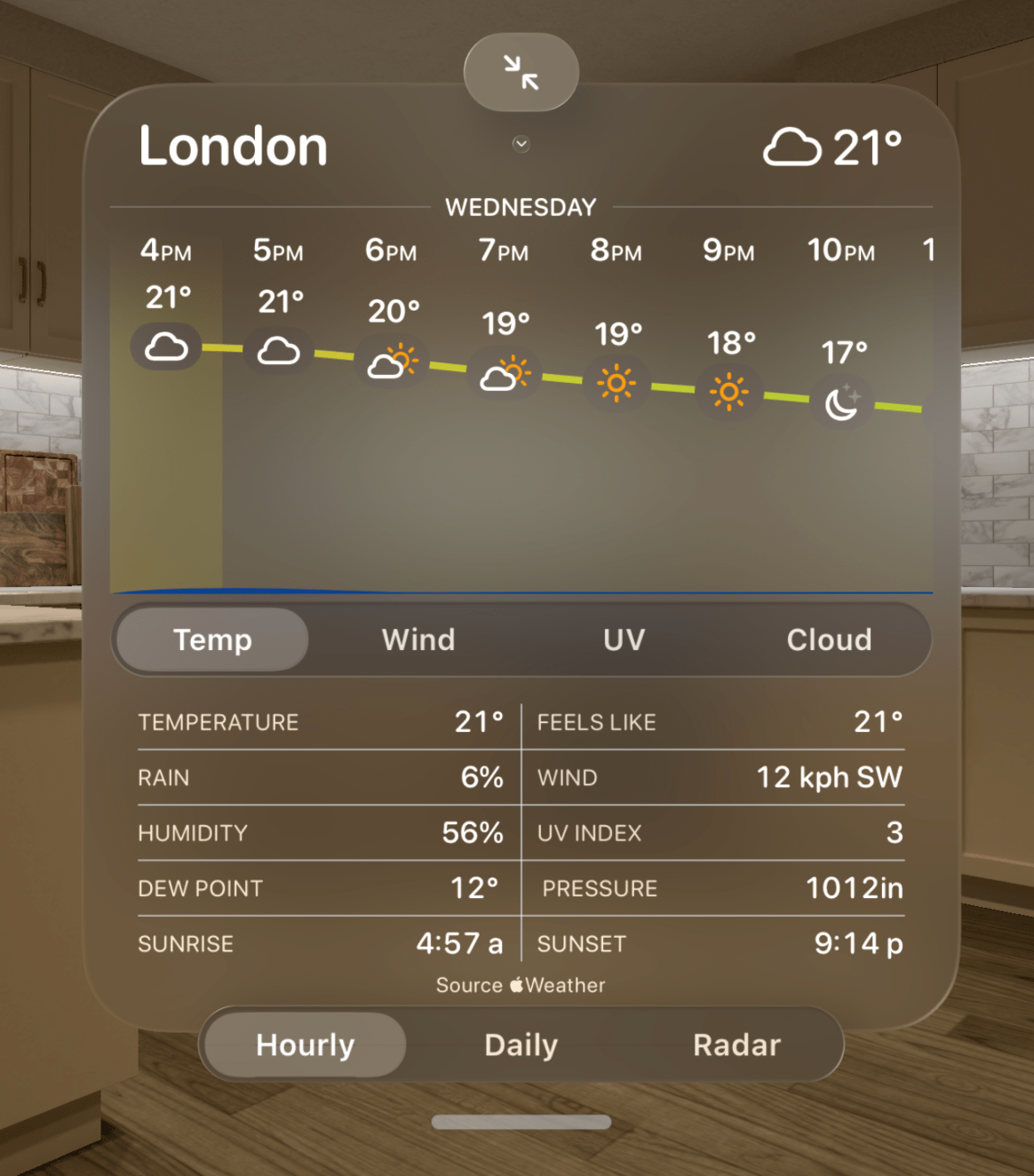 The evolution of this view and others is a fascinating lesson in the UI differences between iOS and visionOS apps. Be sure to check out David's post for more screenshots and details on the process of adapting Widgetsmith's weather features to visionOS.