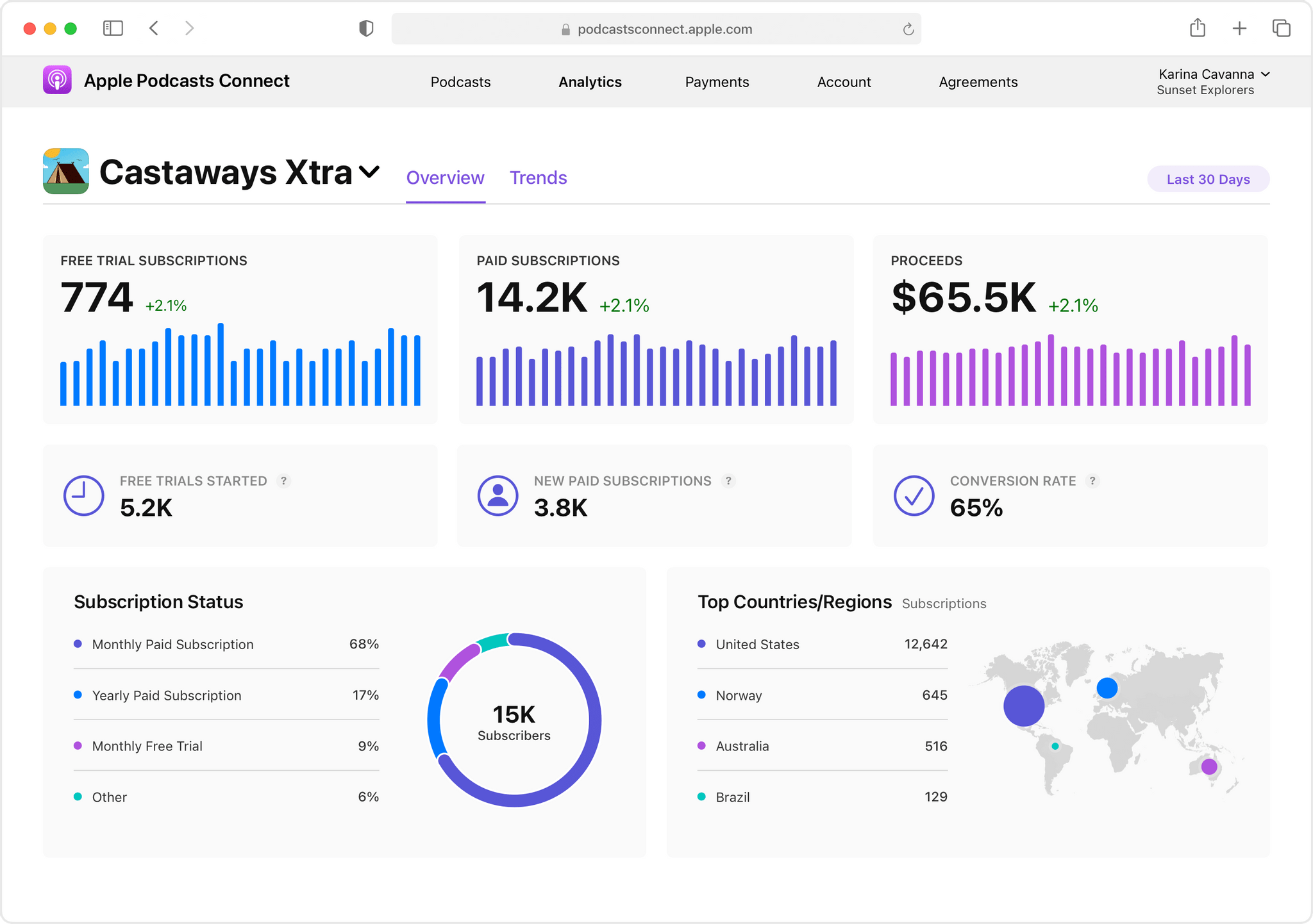 Today, Apple announced new analytics and marketing tools for podcast creators.
Apple Podcast analytical tools are being expanded to provide a wealth of new anonymized information about paid podcast subscriptions. The new stats will cover information about free trials, conversion rates to paid subscriptions, financial data, and more. There are a number of ways to filter the new metrics and display trends, too.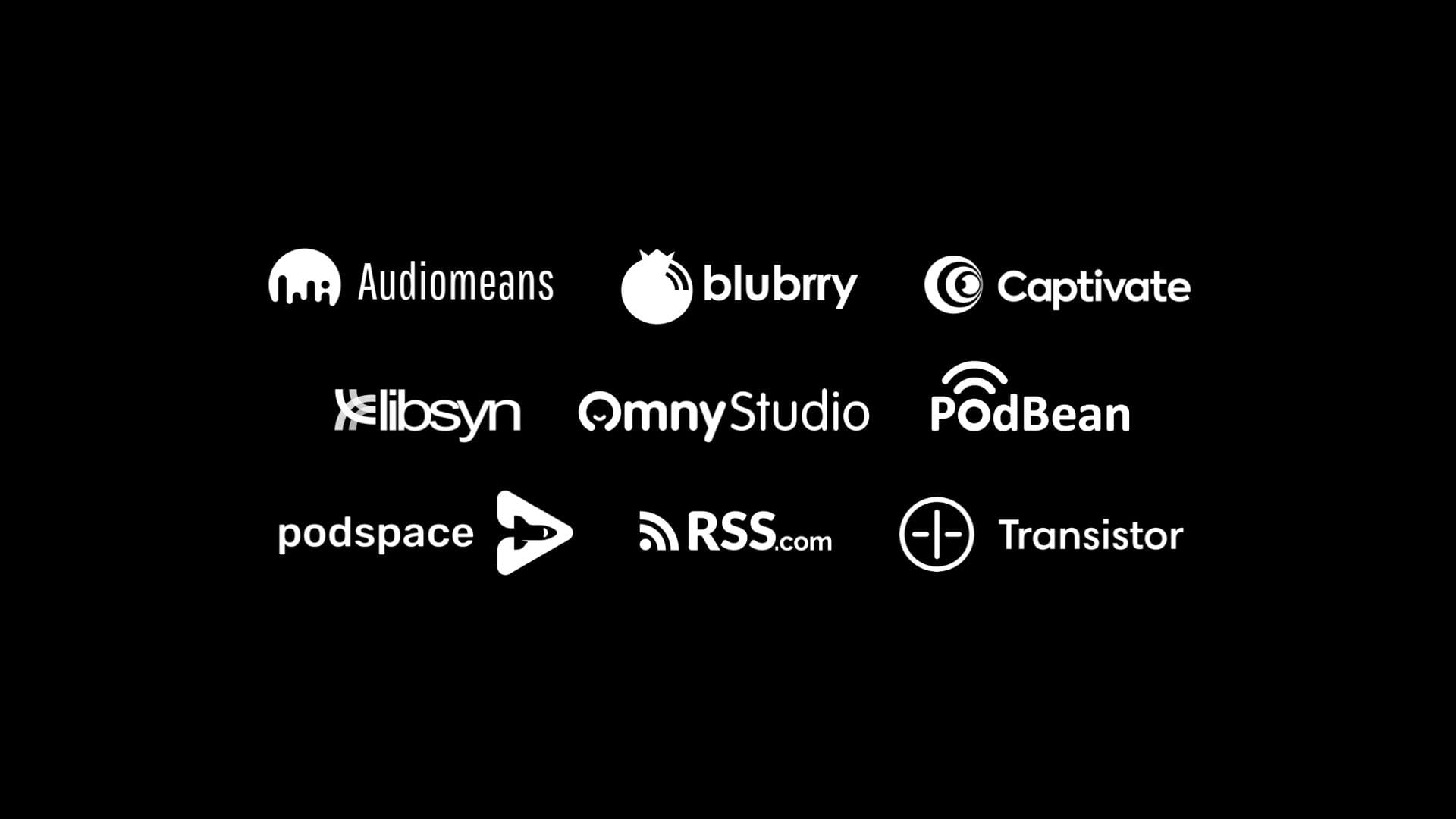 Apple also announced additional delegated delivery partners, who allow podcasters to publish their paid subscription episodes to Apple's platform using the delivery partner's tools. The latest to join the program are Audiomeans, Captivate, Podbean, Podspace, and Transistor.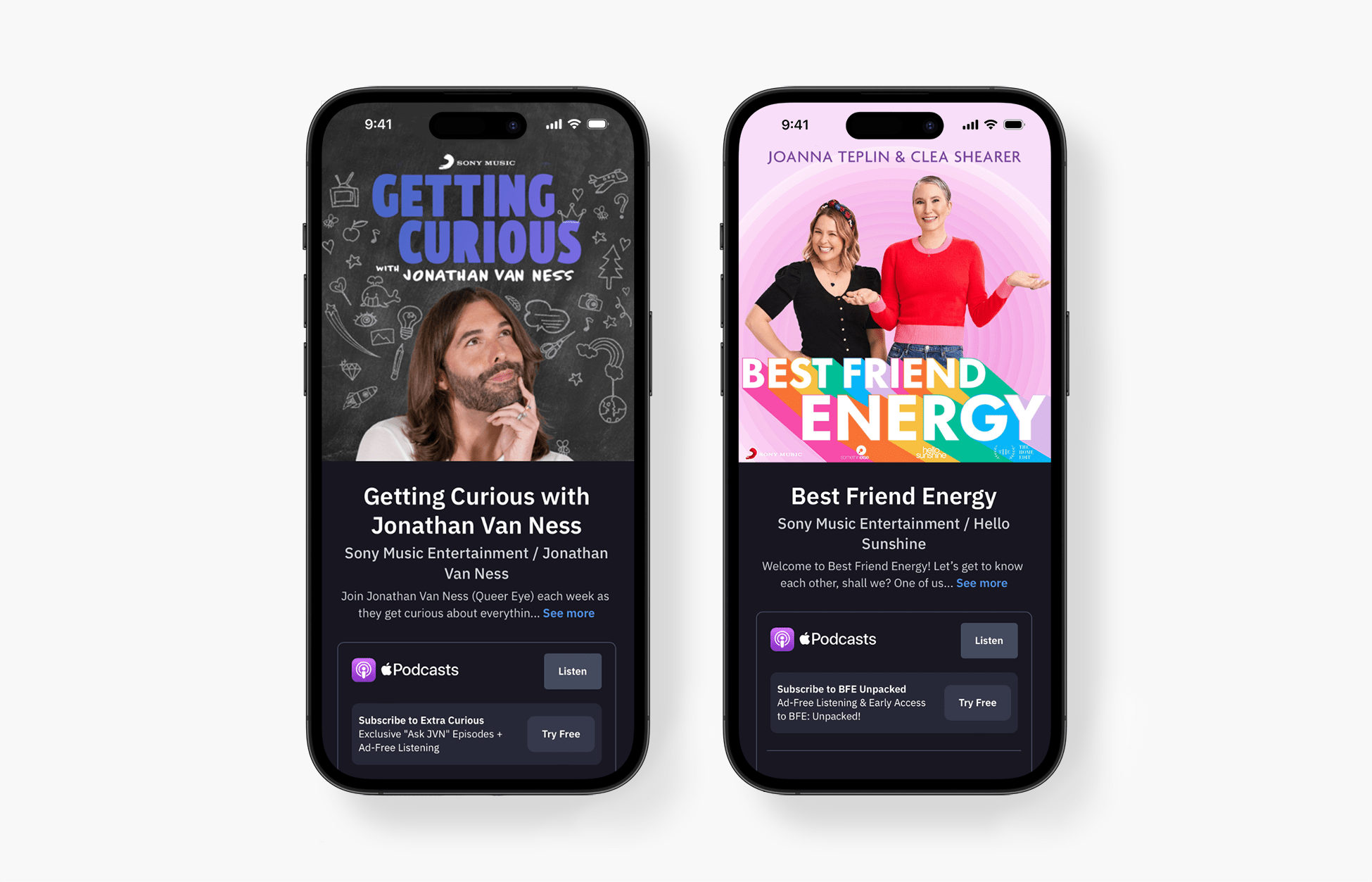 Finally, Apple and Linkfire are partnering to offer podcasters smart links to landing pages for their shows where listeners can access their shows and subscriptions. The links, which are commonly used in the music industry to give fans a way to connect to a musician's material from multiple services, can be used by podcasters to feature their shows on social media, on websites, in newsletters, and anywhere else they want to link to their shows. Linkfire will offer analytics to users of their linking system, which will be anonymized. Linkfire's new podcast links will be available this fall and include free and paid tiers of service starting at $9.99/month.