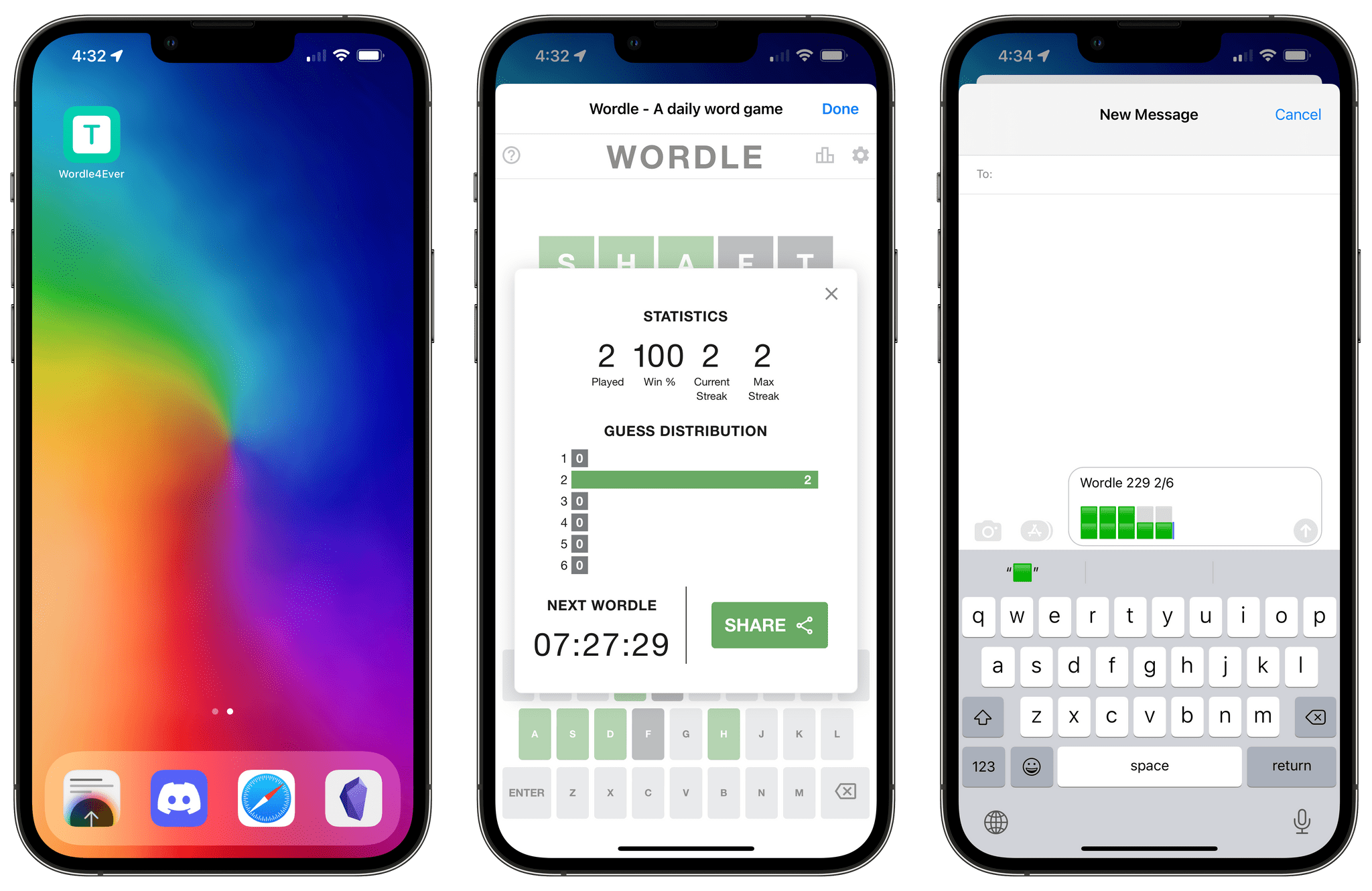 Update: It appears that WordleForever is only supported on iOS/iPadOS 15.4 at the moment, which are available as public betas. I was not aware of the fact that older versions of iOS/iPadOS had a bug in the Shortcuts app that prevented WordleForever from working properly. If you want to play with WordleForever now, you'll have to install iOS/iPadOS 15.4.
---
Like many others over the past week, when I saw the news that Wordle had been acquired by The New York Times, I immediately felt a mix of two feelings: I was genuinely happy (and still am!) for Wordle creator Josh Wardle, who managed to turn a simple web game into a successful venture; and I was concerned The New York Times would inevitably ruin the beauty and simplicity of the original game. And I still am.
So in the spirit of game preservation (a topic I care deeply about) and out of skepticism regarding the future of Wordle as a NYT product, I teamed up with Finn Voorhees to create WordleForever, a shortcut that lets you back up the entire Wordle game offline – on your device – using Apple's Shortcuts app so you can keep playing the game for the next few decades. With WordleForever, you can put the original Wordle on your iPhone or iPad Home Screen and play the original game (with the same words as everyone else) for years to come.