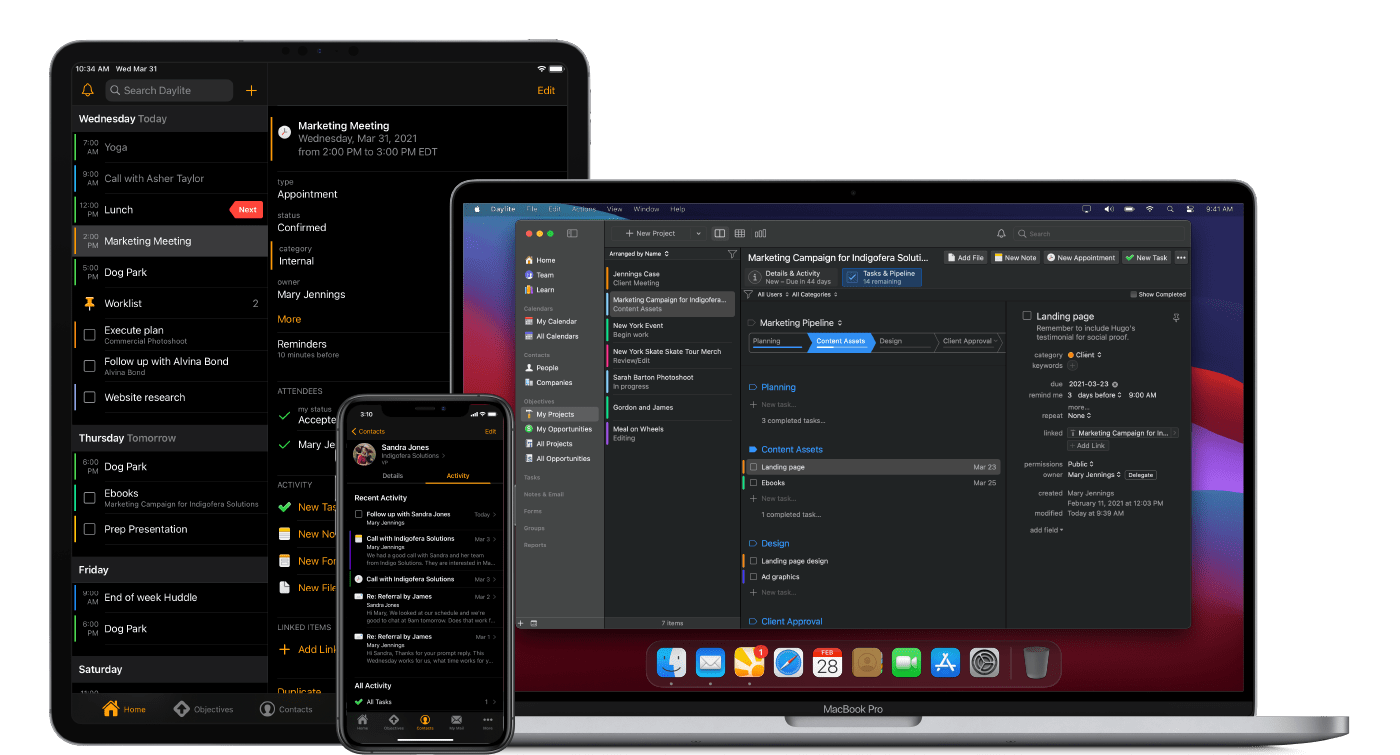 For small businesses trying to stay on top of clients, leads, and projects that are evolving every day, it can be tough, if not impossible, to manage everything. That's where Daylite comes in clutch. Daylite is an award-winning, native CRM and business productivity app for your Mac, iPhone, and iPad that's designed to help you and your team manage more clients, close more deals, and finish more projects.
Daylite is fully compatible with M1-powered Macs and works seamlessly with the Apple features you already use and love:
Integration with Apple Mail on Mac
Share your Apple Contacts and iCal
Leverage Siri and Caller ID on your iPhone
FaceID and TouchID support
Create contracts and other documents by pulling Daylite data into Pages, Numbers, and Keynote
What's more, all of your information is accessible online and off, and it can be segmented, so it's perfectly tailored to your specific client story. Combined with a sophisticated, elegant design that makes it easy to access and use your data on the go, Daylite is the complete package for your growing business.
Unlike most Web-based CRMs that focus on customer relationships and sales, Daylite's productivity-focused design helps you and your team get more done throughout the full customer lifecycle. From meeting prospects and winning business to managing the moving pieces on projects, all the way through to following up for referrals and repeat business, it's all done in Daylite.
Whether you're in a legal, design, consulting, or other professional services firm, Daylite can help you build stronger client relationships and scale your business. Daylite also offers complimentary onboarding support to help new customers get started.
See what Daylite can do for your business today. Start your free 30-day Daylite trial today!
Our thanks to Daylite for sponsoring MacStories this week.