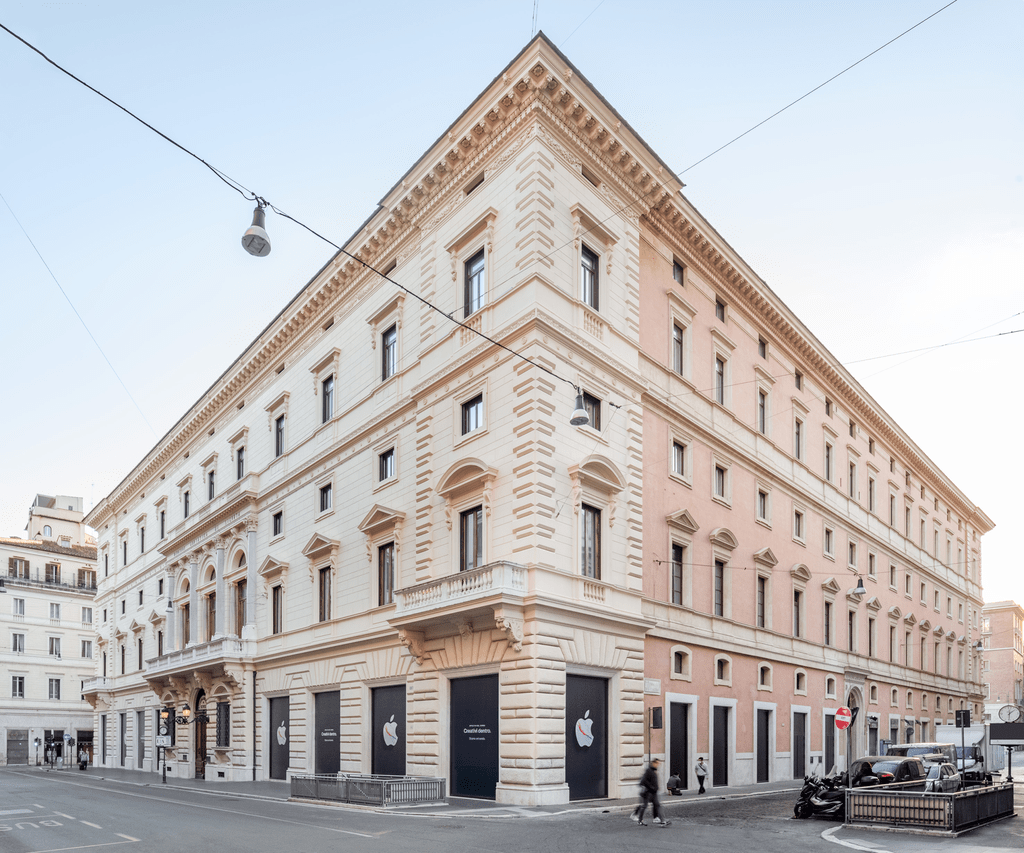 Today, Apple took the wraps off its latest flagship store in the heart of Rome's Via del Corso shopping district. The store is Apple's first in Rome's historic center, although the company has long had a presence in Rome and other parts of Italy, including another flagship store that was opened in Milan in 2018. The new Rome location isn't open yet but will be soon.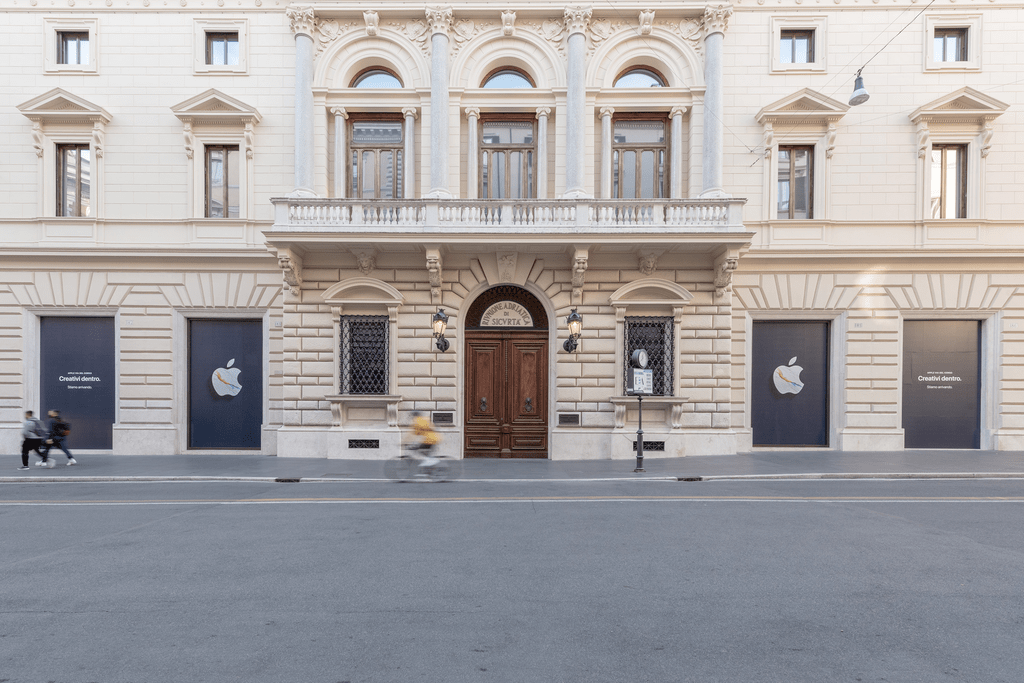 As with many of Apple's other flagship stores around the world, restoration of the historic location was spearheaded by the architectural firm Foster + Partners. The new store is located next to Piazza di San Silvestro, in the center of Rome within a short distance of landmarks like the Spanish Steps and Trevi Fountain.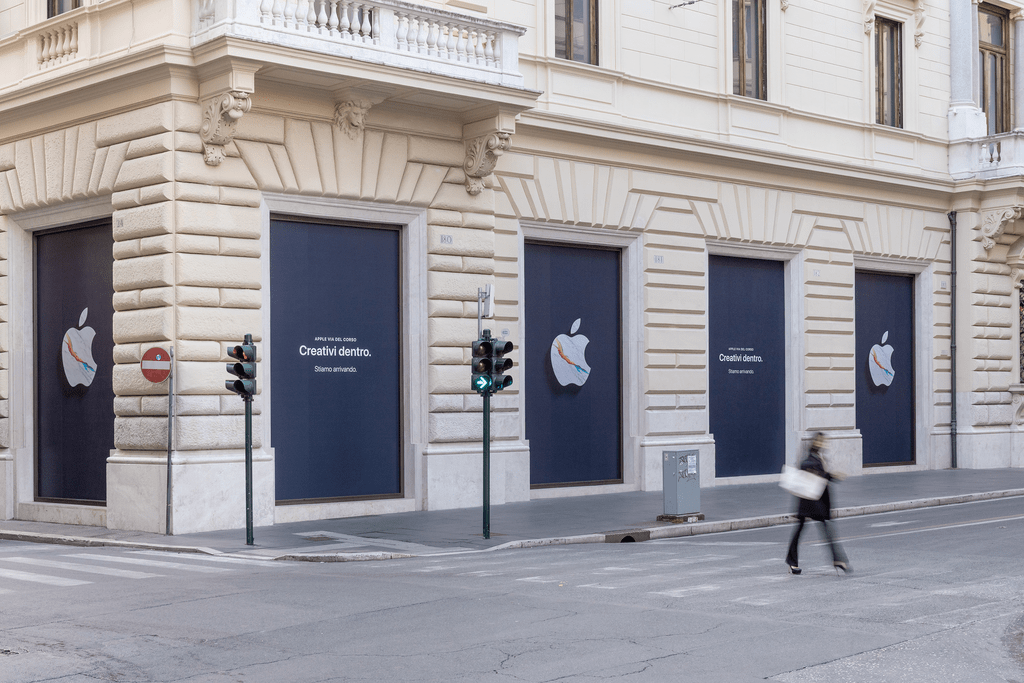 Palazzo Marignoli, the building in which Apple's new store is housed, has been carefully restored to its late 19th century glory. The palazzo once housed Caffè Aragno, a destination for writers, painters, and other creatives of Rome, a history that fits nicely with Apple's vision of its flagship stores as destinations for creativity through technology.
In fact, you can see from the photo above, which was taken earlier today, that the window coverings say 'Creativi dentro' or 'Creative inside.' According to Apple, the message honors Rome's rich cultural history embodied by Carrara marble, the predominant stone used in the store's construction and the material that has been used by Roman architects and sculptors for centuries to create artistic masterpieces.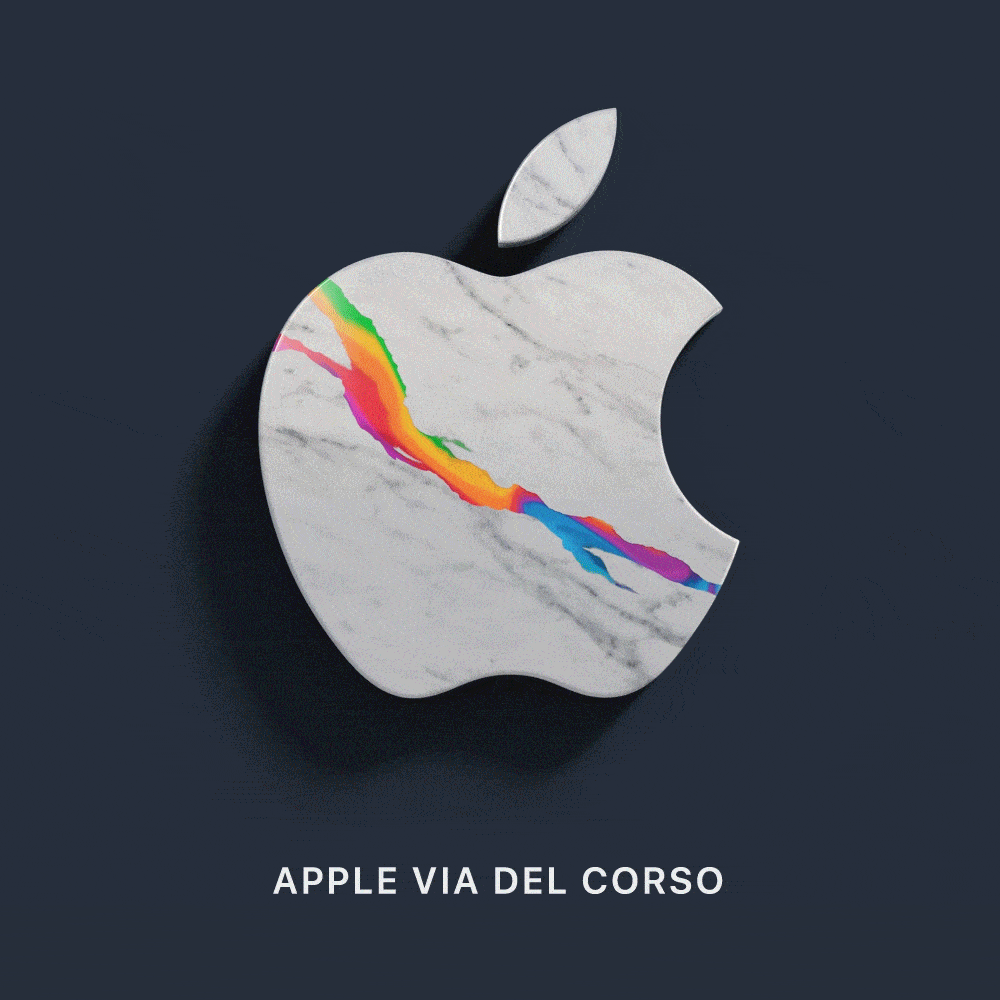 The same marble is incorporated into the Apple logo which weaves the company's signature six colors into the veins of the stone. According to Apple, the logo symbolizes the fusion of Rome's cultural history with Apple's mission to provide tools that unlock everyone's creativity with programs like those that will be led by Apple Creatives in the Via del Corso store when it opens to the public.
Alessandra Gatta contributed to this story with Italian-English translations.