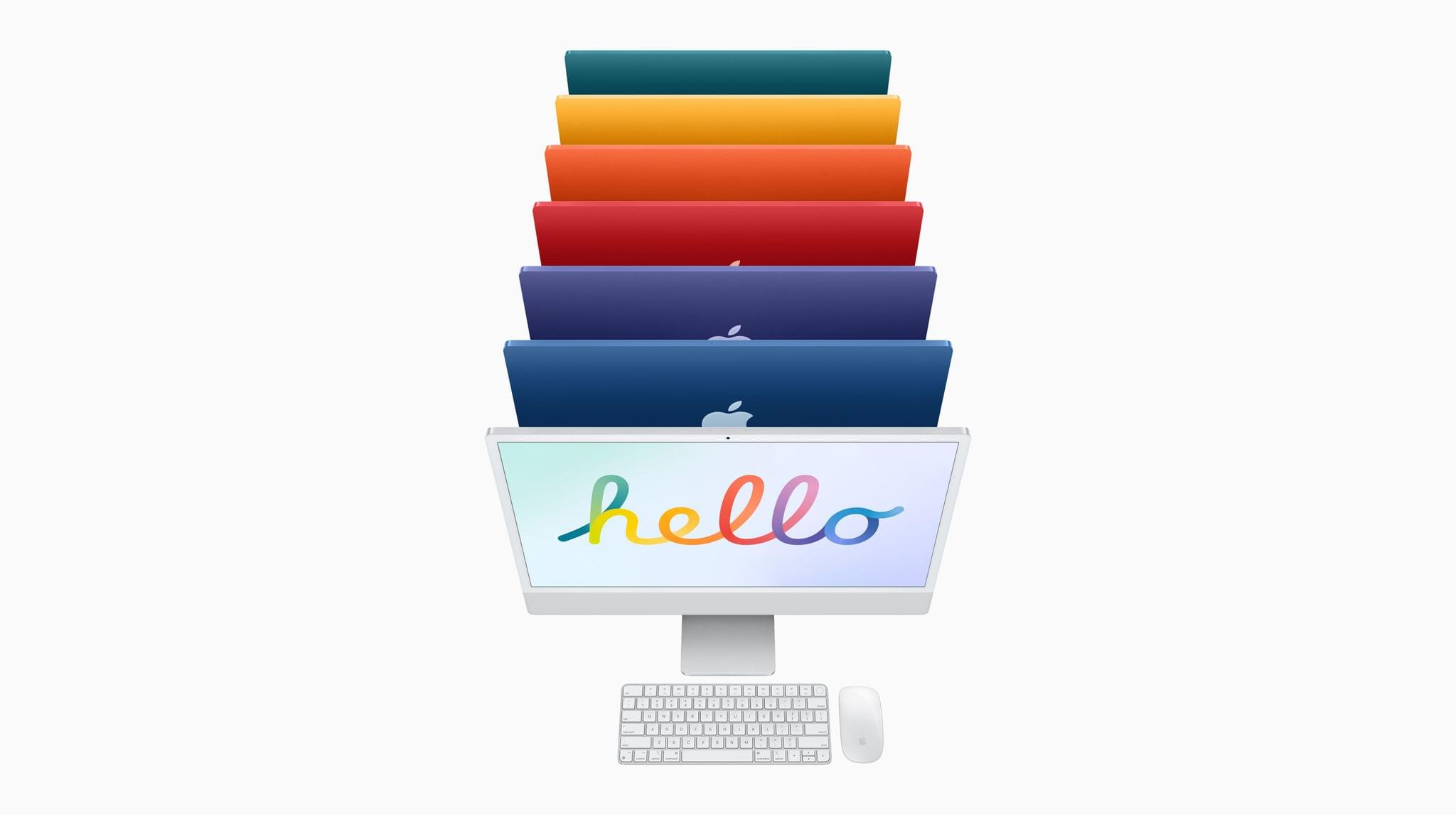 The new iMacs announced yesterday will ship with special 'Hello' screen saver that pays tribute to the original Macintosh and the color schemes of the new iMac models. On 9to5Mac, Jeff Benjamin has a walkthrough of the new screen saver, its options, and instructions on how to enable it on other Macs.
As Benjamin explains, you don't need to have the new iMac to run the screen saver, although you need to jump through some hoops. The Hello screen saver is in the macOS 11.3 RC beta that was just released and can be copied and installed on other M1 Macs running the 11.3 beta by following the steps in Benjamin's video. I haven't tried to install the screen saver on an Intel-based Mac, but I plan to give it a go once I update my Mac mini to 11.3.
The screen saver includes several settings and three themes. I've set up the screen saver on my M1 MacBook Air and selected the 'All' theme option to get a mixture of all three themes when my screen saver is enabled. In addition to the themes, you can choose whether the screen saver shows multiple languages and whether it follows your light or dark mode settings.
I've enjoyed the Drift screen saver on my Macs lately, but the switch to Hello on my MacBook Air has been nice. The bold, vibrant colors are lovely.
Update: It turns out that the same process for adding the Hello screen saver to an M1 Mac works on an Intel-based Mac running the macOS 11.3 beta too.