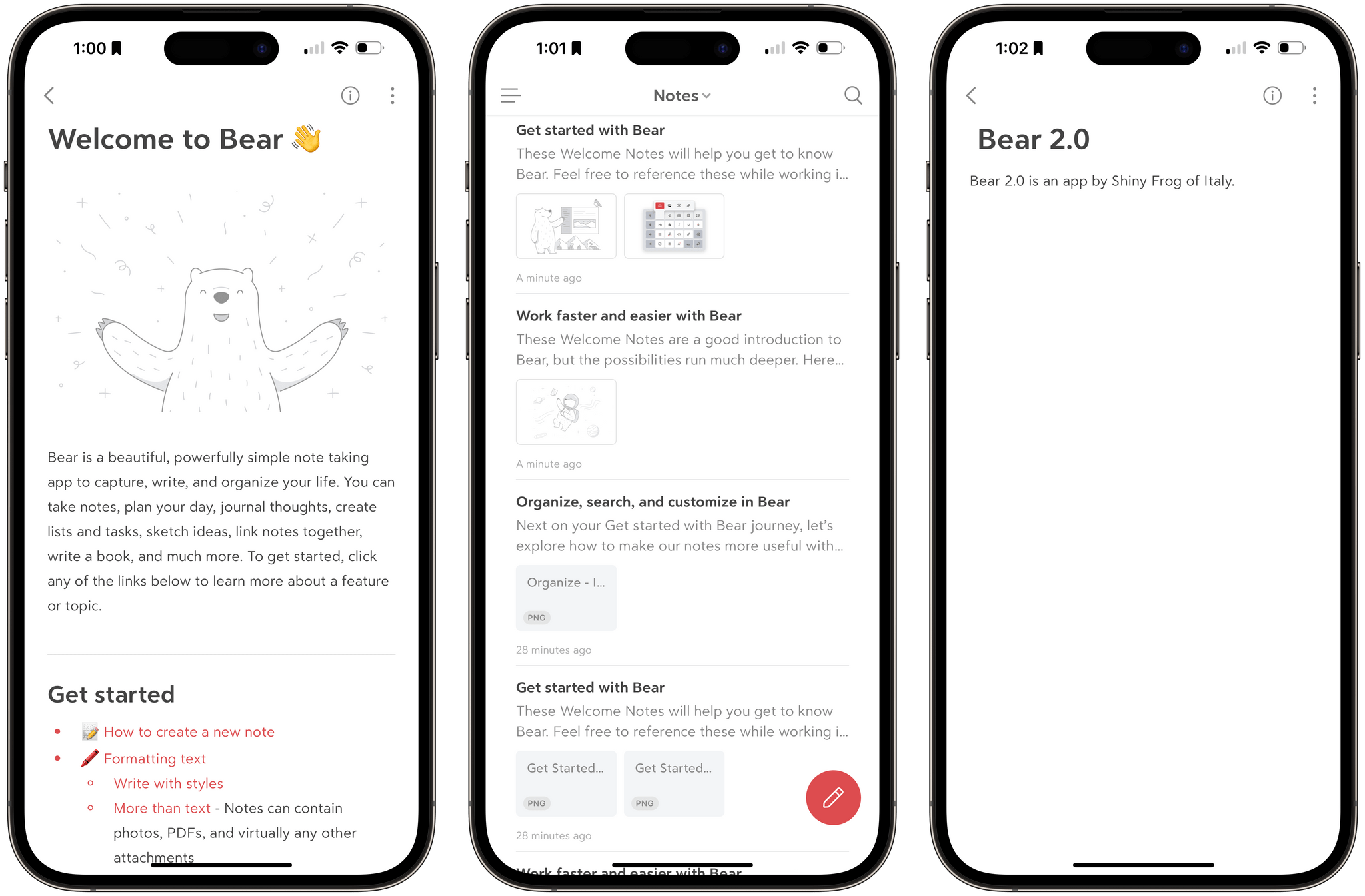 Today, Shiny Frog launched Bear 2.0, a ground-up rewrite of its popular note-taking app for the iPhone, iPad, and Mac that has been years in the making. The new version has been rebuilt with a custom text editing engine and introduces a long list of features, including:
Tables
Section folding
Tables of contents and backlinks
Footnotes
Nested text styling
Sketching
Sidebar pinning
Link and PDF previews
Image cropping and resizing
Custom fonts and new themes
And more
A lot has happened in the note-taking world since Bear was first released on the App Store in 2016 and won over writers with its modern design and Markdown-friendly features. Block-based editors like Craft and Notion have become popular as have a long list of plain-text editors, like Obsidian and Roam Research, that support wiki-style linking.
With Bear 2.0, Shiny Frog seems to be trying to thread a needle by maintaining the elegant design of the Bear 1.0 while accommodating the advanced features of more recent entrants to the note-taking category. That's not easy to do, but I like what I've seen in my early use of the update.
Today's update comes with a new price structure too. Bear is available on the App Store as a free download but requires a subscription for some features. As Shiny Frog announced in the spring, existing subscribers won't be charged more as long as they maintain their current subscription, but new users (and re-subscribers) will pay $2.99/month or $29.99/year.